Learning to speak, write and read a new language takes a lot of hard work. It is especially true if you do not have the proper resources to help you. But that's not the case with the Russian language, as there is RussianPod101.
It's an innovative language-learning app with a focus on native-speaker conversations through the use of podcast-style lessons. But RussianPod101 offers even more – audio and video lessons, word lists, flashcards, and slideshows. You can browse the platform for extra language-learning resources. Other resources include a grammar bank and vocabulary lists.
They all help to move you from an absolute beginner to an advanced learner of the Russian language. This RussianPod101 review covers everything you need about the RussianPod101 and whether this personalized learning program will help you speak Russian Fluently.
Learn Russian with audio and video lessons improving your listening skills
RussianPod101 brings an easy way to learn the Russian Language. An absolute beginner can learn to speak the Russian Language in a short time. Learning tools include audio and video lessons, flashcards, word lists, slideshows, and lesson notes. Intermediate learners will also find plenty of resources to move them to advanced lessons.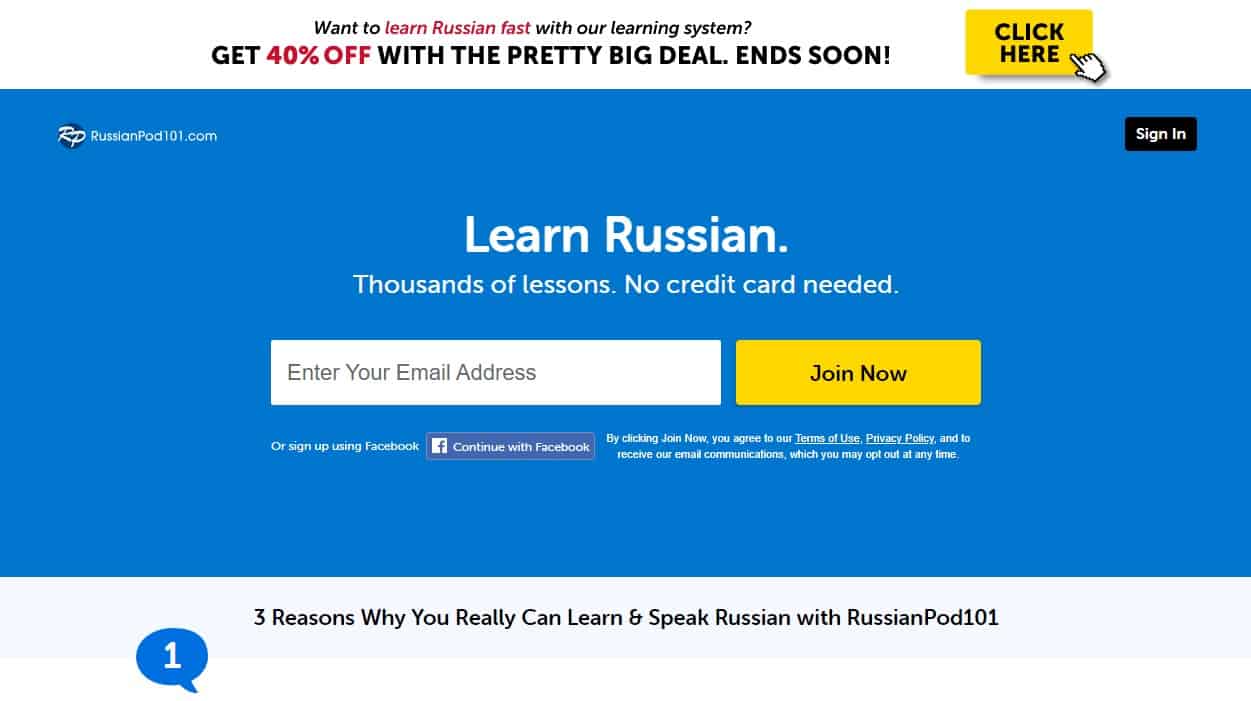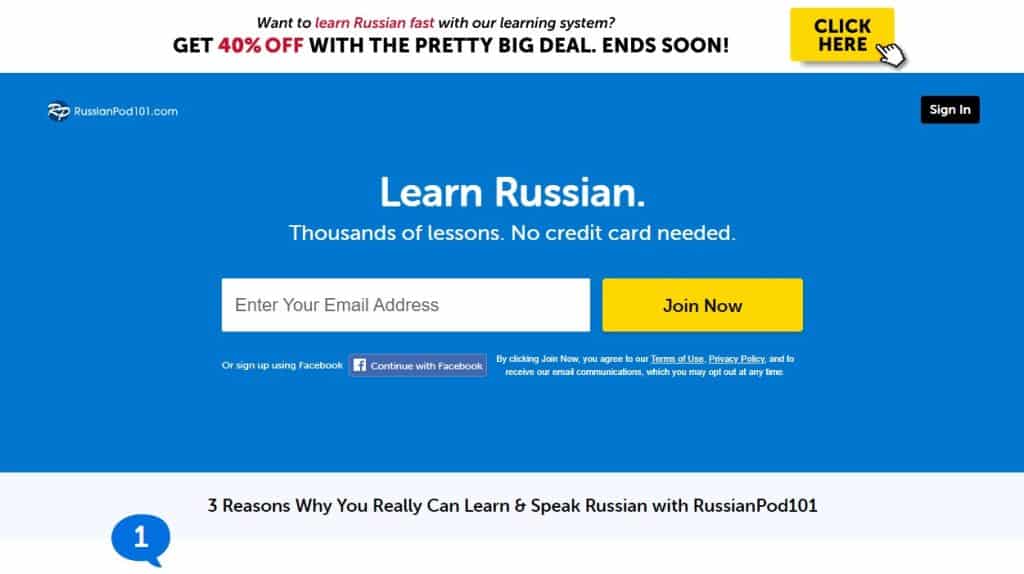 RussianPod101 Review Summary
⭐ Rating:
8.7

★★★★★

🥇 Available languages:
1
📈 Suits best for:
Novices and Intermediates
🛒 Payment options:
Monthly
💵 Price:
$4 – $500
⌚ Hours of lesson time:
180+
🔄 Refund policy:
60-day money back guarantee
🎁 Free Trial:
✔️
Besides Russian, Language POD 101 includes Afrikaans, Arabic, Bulgarian, Cantonese, Chinese, Czech, Danish, Dutch, English, Filipino, Finnish, French, German, Greek, Hebrew, Hindi, Hungarian, Indonesian, Italian, Japanese, Korean, Norwegian, Persian, Polish, Portuguese, Romanian, Spanish, Swahili, Swedish, Thai, Turkish, Urdu, Vietnamese.
Disclaimer: Lingomee is an independent review site that may benefit from affiliate programs. Buying through our links makes our efforts possible without additional costs to you. Learn more here.
Quick Overview of RussianPOD101
RussianPod101 is a language-learning app that teaches Russian. You can hear native-speaker conversations through the use of podcast-style lessons. It is simple to follow because the instructor explains everything in English. RussianPod101 also uses audio and video lessons, practice exercises, flashcards, and slideshows.
With the new premium PLUS subscription, you get a personal native-speaker Russian teacher. He gives you personalized feedback and corrections via private messenger so you could know if your Russian pronunciation is correct.
Without the premium PLUS subscription, the primary focus of RussianPod101 is to help you practice listening and expand Russia vocabulary. However, becoming an advanced learner while learning Russian is still possible no matter your subscription plan you choose. RussianPod101 is excellent for beginners and intermediates, but some advanced lessons need improvement. We should also mention that RussianPod101 is the best Russian language learning app with audio lessons.
RussianPOD101 Review: Main Features
RussianPod101 has many features to help take you through your language-learning journey. They include lesson vocabulary lists, premium lesson tracks, and HD video lessons, among others. Let's take a look at some of these features to get a better understanding.
Line-by-Line Dialogue Breakdowns
RussianPod101 uses qualified Russian language instructors and trained voice actors. Conversation is a natural language learning method. The Native speakers make it easier because Russian grammar is challenging. RussianPod101 is great for creating an interactive learning environment that improves your listening comprehension skills.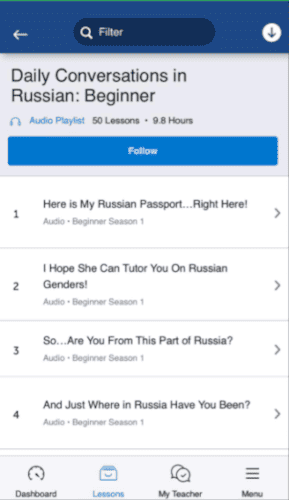 Lesson Vocabulary Lists
Pronunciation reviews are available in learning tools and after every lesson. Vocabulary lists spell out the Russian words for you and then use them in sentences. It helps you understand how the word sounds when accompanied by other words from the Russian alphabet.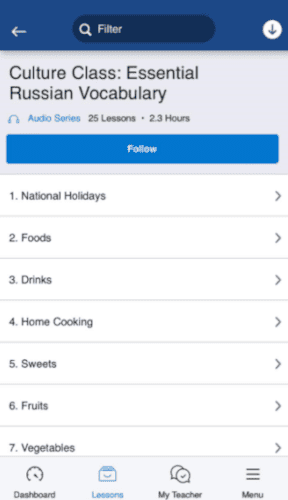 In-depth Lesson Notes
The majority of the lessons in RussianPod101 come with lesson notes. It allows you to follow along and review what you have learned. The explanations of cultural context and etiquette help you understand this difficult language better.
Audio Lessons and Podcast Lessons
Learning Russian pronunciation through audio lessons is a great idea. You can follow the Dialogue track so you can follow along with the English translation of the Russian language. All the lessons come with provided transcripts to see what you are learning in the Russian course.
The audio lessons give you a detailed explanation of the differences in tone or word choices. These are both for formal and informal settings, which improve your listening skills.
Complete Video Lessons Archive
You can see and hear the pronunciation of every Russian word through video lessons, which is helpful. The words show on the screen as the speaker speaks so you can follow along. All the instructors are native Russian speakers, which ensures a natural form of the language.
The native speakers give you explanations of cultural context and behaviors. These explanations have the same learning benefits as audio lessons and podcasts.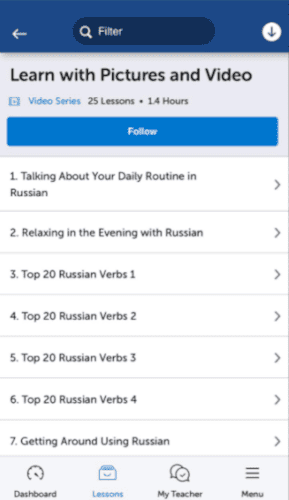 Hand Graded Assessments
After signing up, you take a test. It covers reading, speaking, writing, and listening skills. Knowing your advantages and disadvantages is the aim. So RussianPOD101 can create a personalized learning program for you. There are weekly assignments sent to you by your teacher. You can find them on the My Teacher Messenger.
The native speakers give you tests with many choices and hand-graded assignments. They help test your knowledge and understanding of the Russian language. Real teachers grade the exams and give you feedback. It also includes suggestions to learn Russian more efficiently.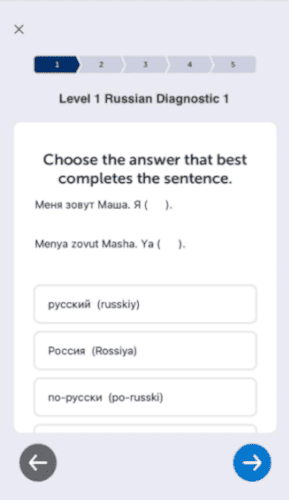 1-On-1 Access to a Russian Teacher
You can communicate with your teacher as much as you need using the My Teacher Messenger. You can practice speaking and writing, get feedback, and ask questions about the language. Send the native speakers recordings of your pronunciation or sing Russian music so they can give you feedback.
You'll need to write or record a self-introduction, which should be one of your first tasks. The teacher sends you corrections on your speaking practice. It also includes suggestions on the best possible introduction to your language-learning journey.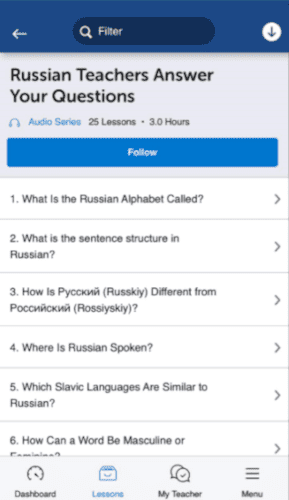 Personal Word Bank
After each lesson, users can add words to a word bank or flashcard deck for later study. It makes RussianPod101 a fantastic all-purpose tool for lessons and post-lesson analysis. Each one also includes PDF lesson notes for more research and conversation practice. The grammar bank can only save the words you've learned from particular lessons.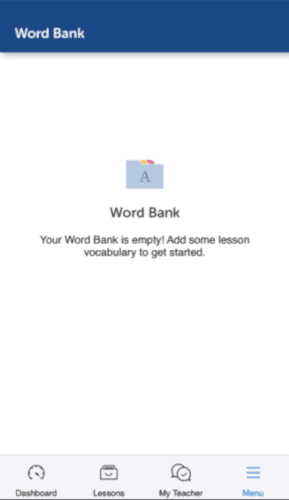 Lesson Quality
There are 184 lessons for you to work through at the absolute beginner level. These usually last between two and eight minutes, so you can cover a lot of new material. You'll reach the advanced lessons after clearing various levels. At this point, you have covered around 79 lessons.
These lessons are shorter, usually only two to three minutes. They are in Russian, making you cover a lot of vocabulary in conversational Russian. The later lessons give you an in-depth look at Russian culture. The earlier ones focus more on specific grammar and vocabulary points.
You can go through all the material on RussianPod101 in one of two ways. The first way is by following a particular learning pathway. Another way to is by following each level's predetermined structure and order. Learning Russian culture and language is done from beginner to advanced lessons.
Each learning path consists of different lessons that concentrate on another aspect of Russian grammar, topic, or the Russian alphabet that you can work on. All the lessons are spread across several learning pathways. So you might run into something you've already completed, especially at the intermediate level.
Grammar Instruction
You get 30 seconds of uninterrupted listening after the 15-minute lesson Russian dialogue. The remaining part of the class covers Russian Grammar and vocabulary explanations. The teaching of the Russian language is of high quality. But it's important to spend more time hearing the language if you want to learn Russian and absorb it. If you want more focus on grammar learning, than apps like FluentU or MosaLingua are great alternatives.
Verbal Practice
The dialogue text is clickable, allowing you to hear the audio as often as possible by selecting one line at a time. You can read the text in English or Learn Russian by converting the Russian alphabet.
Russian is a difficult language. Your speaking skills will only develop if you start talking from the start. It is easier to practice speaking Russian with the Premium PLUS subscription. It gives you a personalized teacher making it easier to practice speaking Russian.
The teacher offers personalized corrections to your Russian conversation. They also provide feedback on any questions you may have. This way, you can even get conversation practice in the first week, which is incredible. If you feel comfortably, than you could also try apps like Speakly, HelloTalk, Busuu, Tandem, or italki.
Reading
Some video lessons on RussianPod101 concentrate on reading and writing the Russian Cyrillic alphabet. The instructor teaches the Russian pronunciation of some selected letters during each lesson. A simple Russian word for you to read afterward. The instructor then gives the correct pronunciation of the letter.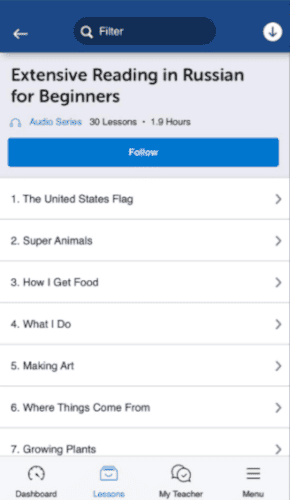 Writing
RussianPod101 teaches students the basics of the Cyrillic alphabet. It includes stroke order and word order in sentences. Also, there are plenty of Cyrillic alphabet writing resources on the RussianPod101 YouTube channel.
Unfortunately, this program doesn't have a feature that enables users to write in Cyrillic. Learners can't have teachers assess their Russian written handwriting. There aren't any written exercises or assignments, either. You must practice writing yourself or get other resources to learn Russian writing.
Vocabulary
RussianPod101 is an excellent resource for Learning Key vocabulary in the Russian language. Each lesson contains 20–60 new words and phrases. Many other resources are available for practicing Russian vocabulary. The list of the 100 Most Common Words was one of my favorites. You can get a sizable word bank with spoken Russian examples. App like Lingodeer also does great job at writing practice.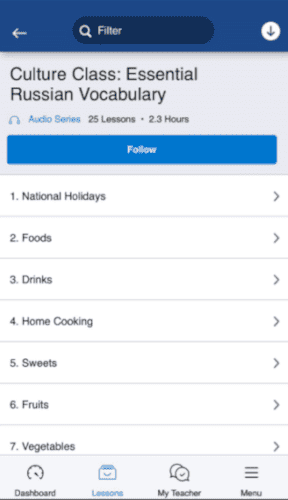 You can reach 2,000 most common words as you advance the learning pathways. Other features include a dictionary and emails with the Word of the Day.
Repetitiveness
You see how organized the RussianPOD101 is once you've signed up and are on the program's homepage. Going through the audio lessons is easy. But, it becomes obvious that this program is better suited for people at the absolute beginner or intermediate level.
However, it doesn't push the boundaries for serious learners as other advanced Russian programs. So we got a bit bored after we completed some levels, and the lesson content became familiar.
Ease of Use
You can start learning Russian with RussianPod101 in a few minutes. Although, as with most innovative language products, we found the ads for their deals and offers quite aggressive. The design strikes us as a bit outdated but is still easy to use as innovative languages know what they are doing.
After you sign up, the platform becomes more user-friendly. Thanks to the innovative language learning mobile app, you can even listen to audio and video lessons on the go. It is convenient because it works on all iOS and Android devices. The line-by-line audio feature on your phone is also available.
RussianPod101 Competitors and Alternatives
RussianPod101 vs Mondly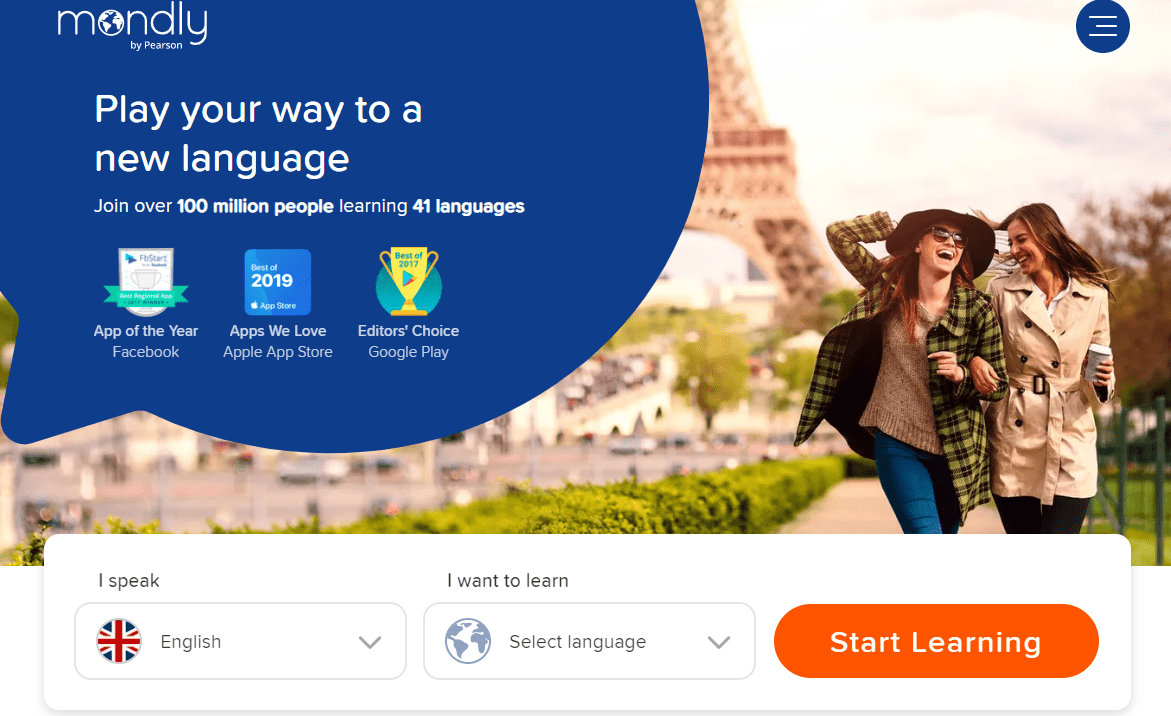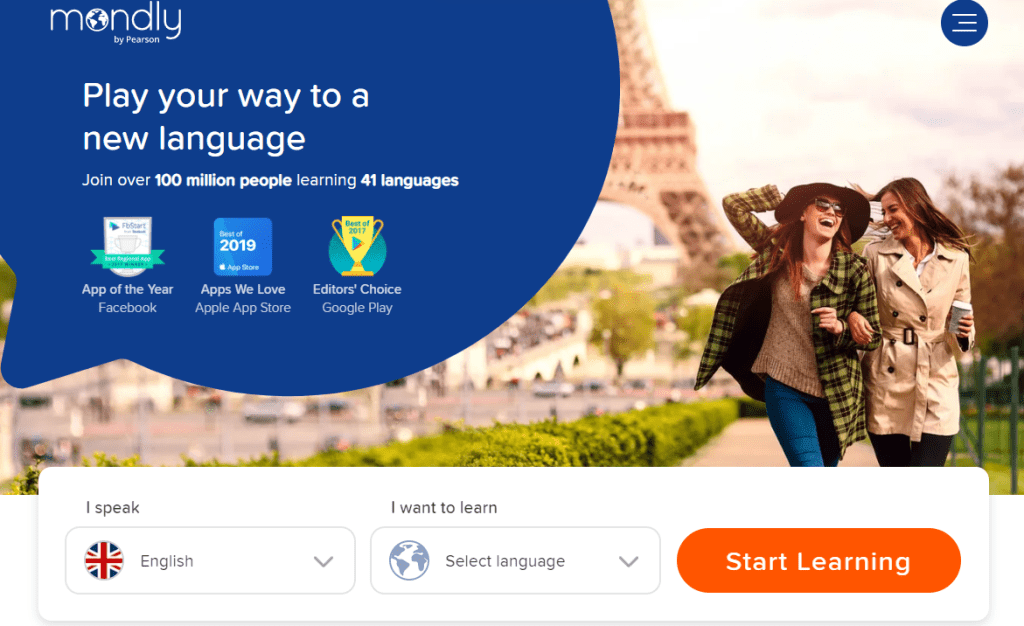 Mondly is perhaps the most innovative language app out there with its virtual and augmented reality games. Not to say that the audio lessons of RussianPod101 aren't engaging, but Mondly is on another level when motivating students to learn. Learn more in our Mondly review.
RussianPod101 vs Mango Languages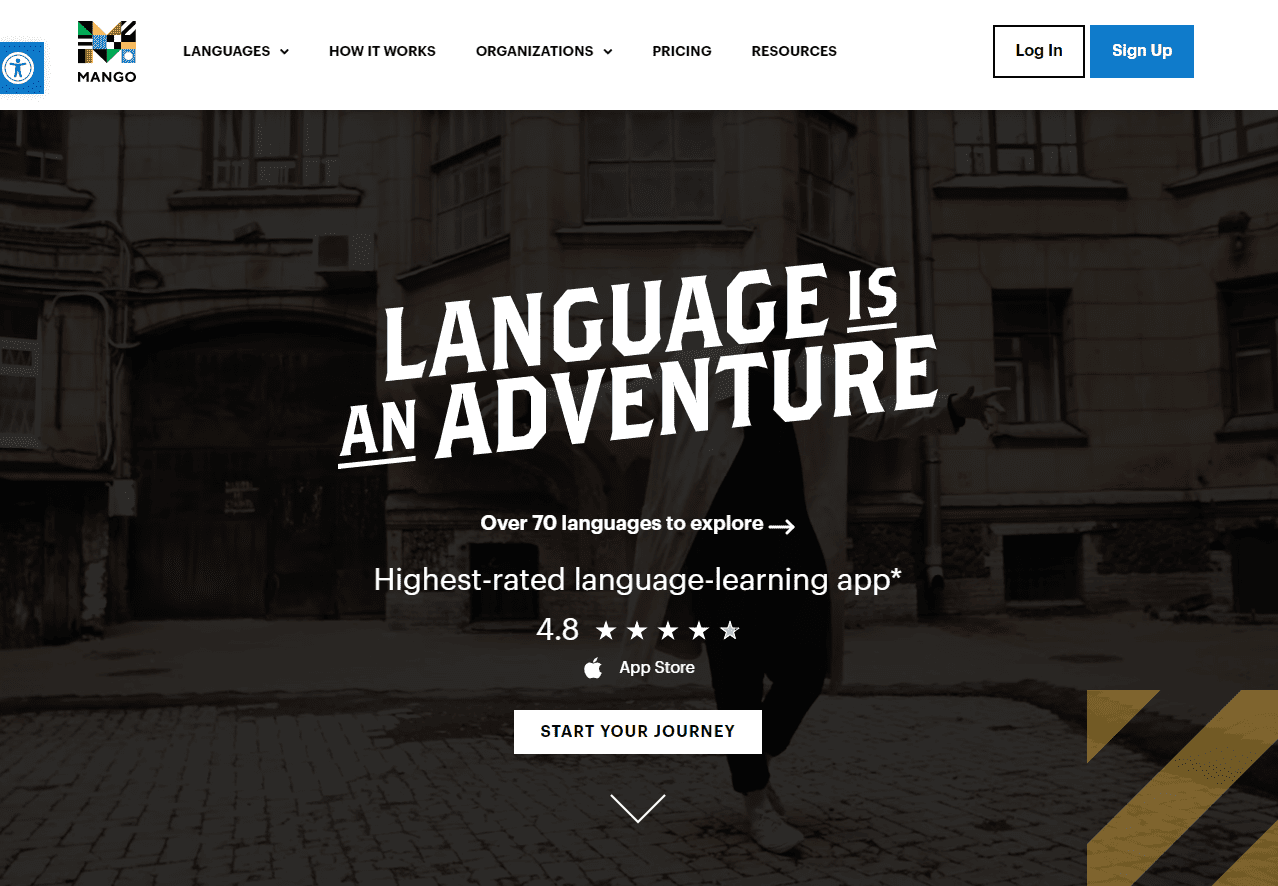 Mango Languages best fits beginners that struggle with motivation and want to learn about Hebrew culture. Unlike RussianPod101, it isn't based on audio lessons but still focuses on conversations. It's worth checking it out as an alternative. Learn more about it in Mango Languages review.
RussianPod101 vs Drops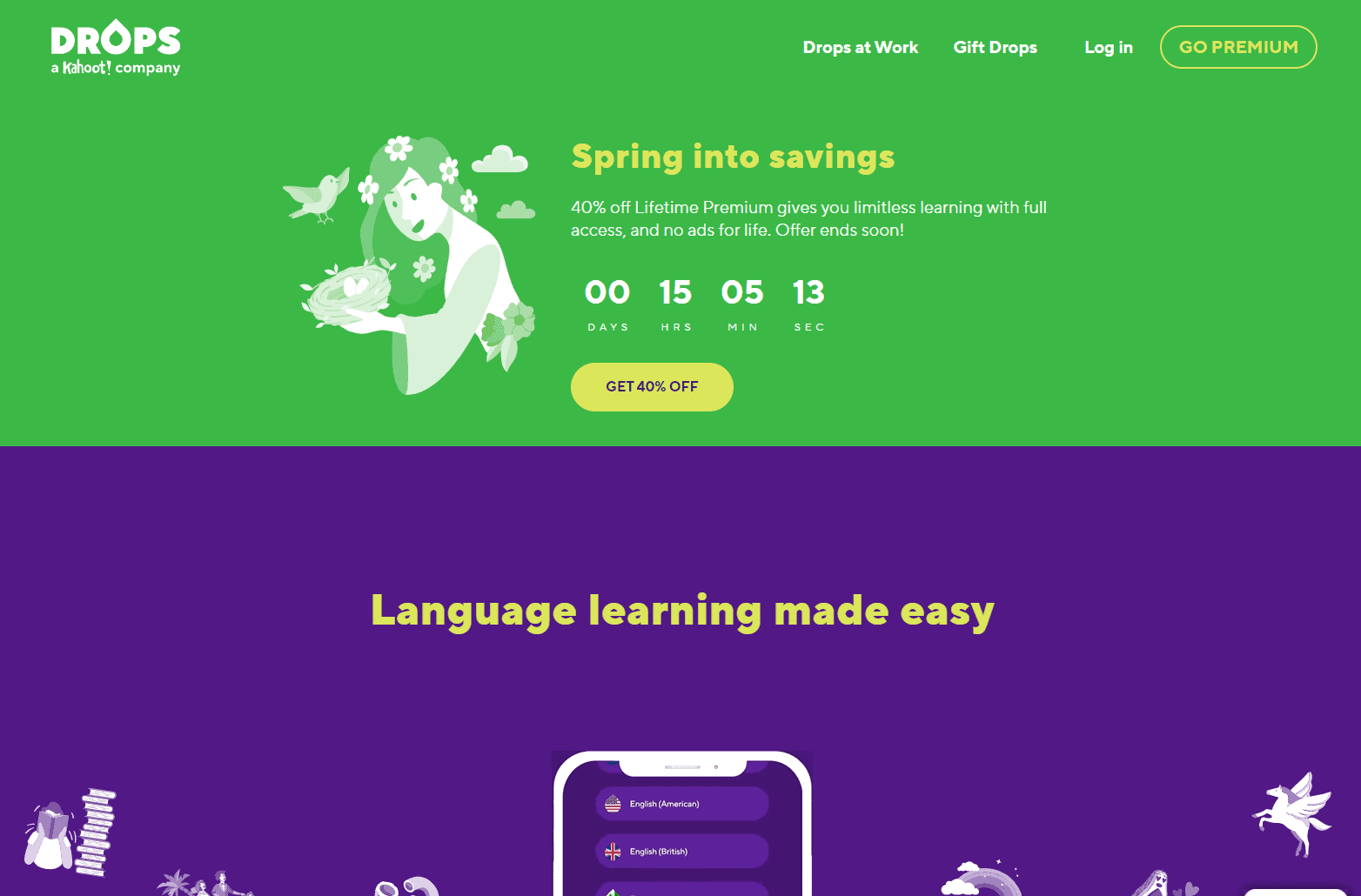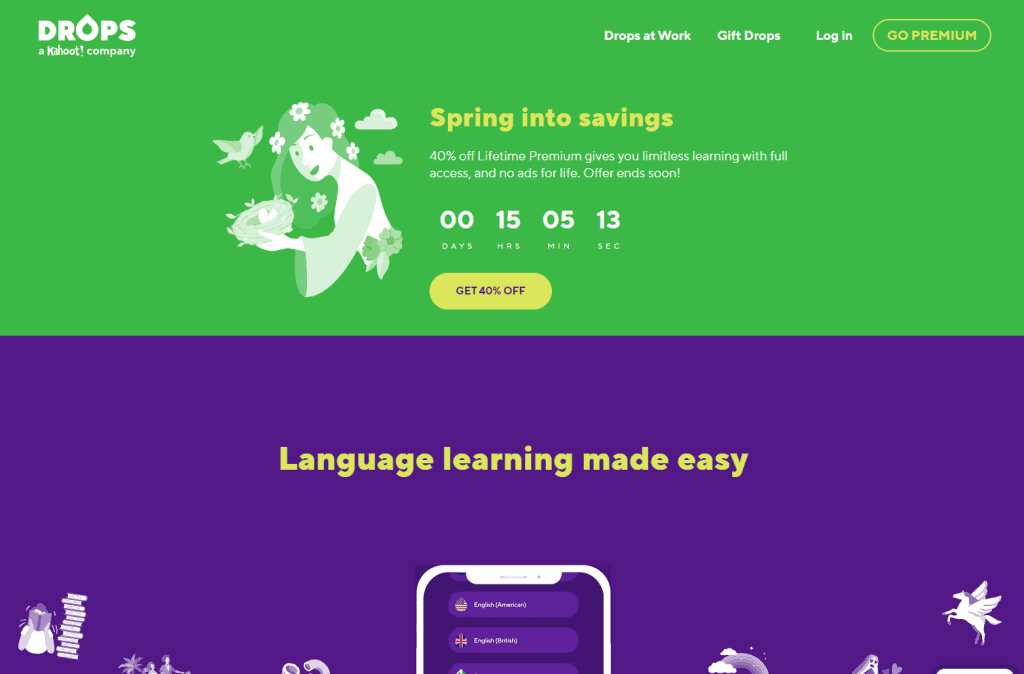 Drops is one of the best Arabic vocabulary apps. It has great tools powered by AI and spaced repetition. While RussianPod101 doesn't fall much behind in vocabulary acquisition, if learning new Arabic words is your main goal, consider the Drops app as an alternative. Find more information in our in-depth Drops review.
RussianPod101 vs LinguaLift
LinguaLift aims to use what's best in all other apps to provide a comprehensive and culturally rich curriculum. Compared to RussianPod101, it's based more on visual and textual explanations of grammar and vocabulary. If you don't consider yourself an auditory learner, consider LinguaLift as an alternative. Find more information in this LinguaLift review.
What Could be Improved?
RussianPod101 can improve some aspects to accommodate advanced learners. One way to do it is by providing more features for the learners to practice. It includes voice recognition software for the Russian Language.
The learning app has very little speaking practice. RussianPod101 should incorporate more practice sessions. It will enable learners to do more practice on how to speak Russian.
English translations used throughout the Russian course are quite accurate, but advanced learners might need more language immersion.
RussianPOD101 Pricing
RussianPod101 is a freemium app. It means creating an account for Life and using the first lessons at each level is free. You'll need at least a basic subscription to access the best content and exclusive features.
| | | |
| --- | --- | --- |
| Subscription | Price | Payment |
| Basic subscription | $4 | Charged monthly |
| Premium | $6 | Charged Monthly |
| Premium PLUS | $13.73 | Charged Monthly |
The basic subscription has All the audio and video lessons. It also features comprehensive lesson notes and a list of 100 essential Russian words and phrases.
The Premium membership plan has voice recording tools, grammar banks, and interactive lesson quizzes. You can access the line-by-line audio dialogue feature and make your own word bank. It also features a massive database of 2000 essential Russian words and phrases.
Premium Plus gives you access to personal teachers. You also get a customized learning pathway and ongoing professional assessment. You also receive various weekly hand-graded assignments. This subscription is better for advanced learners and those at the intermediate level.
Free Trial
Confirming your email address will give you access to a 7-day free trial. You can use all the Premium membership features during the trial period. The free trial lacks some features. For example, you do not get one-on-one tutoring with a Russian teacher.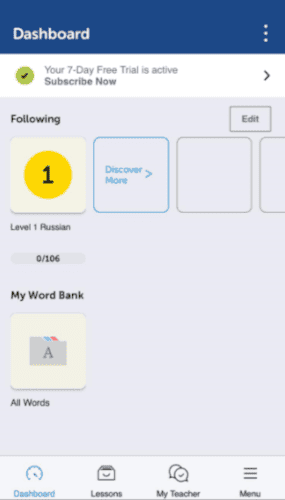 RUSSIANPOD101 Coupons and Discounts
RussianPod101 assists currently enrolled high school and intermediate students. It does this through its student discount program. Russian learners must present enrollment documentation, usually a student ID. The student discount program gives you exclusive RussianPod101 coupons and promotions after verification.
The RussianPod101 coupon saves you money. It happens on a monthly Basic, Premium, or Premium Plus subscription. The greatest discount available for RussianPod101 right now is 31% off.
Refund Policy & Customer Support
After trying RussianPod101 out, you have 60 days to request a refund. That is only if the program doesn't meet your expectations. Send RussianPod101 a message, and they'll refund your money. 
If you have any feedback, issues, or queries, RussianPod101 is there to help. Go through their Help Center and its resources before contacting them. Their Frequently Asked Questions section is extensive. It covers many related topics, including video lessons.
RussianPod101 Pricing Compared to Competition
RussianPod101 offers competitive pricing for its services. RussianPod101 is a much cheaper option for learning Russian than the basic plans for Babbel, Duolingo Plus, and Rosetta Stone. The basic plan for Babbel is $8.45 per month, and Rosetta Stone costs $11,99 per month.
Due to its cheaper pricing, RussianPod101 is a great choice for auditory learners looking to improve their listening comprehension. Other apps for such learners are Pimsleur and Rocket Russian. They are based on audio lessons as well, and have a more user-friendly interface. However, Pimsleur starts from $14.95, and Rocket Russian from $15.
Our Verdict
In this RussianPod101 review, we found out that it is a great choice for learning the Russian language and starting to speak it fluently. It is because of its comprehensive library of audio and video lessons. The program's downloadable lesson plans, flashcards, and a word bank are further reasons to give it a try.