Technology improves faster than we can use its full potential. Textbooks are still the main tool for language learning, although more effective methods are available. Luckily, language apps like Mondly are here to catch up with technological progress.
From gamified lessons and a user-friendly interface to virtual reality conversations, Mondly has everything to make language learning fit contemporary needs. But are innovations enough to get you fluent? This Mondly review will cover the platform's features, lesson quality, and user experience to answer this question.
An effortless language learning with cutting-edge technology
Mondly offers a personalized learning experience adapted to the learners' pace and skill level. Advanced speech recognition technology allows practicing pronunciation, while AR and VR modules bring the experience to a real-life level. Mondly is a great way for beginners to get into language learning.
⭐ Rating:
9.1

★★★★★

🥇 Available languages:
41 (see below)
📈 Suits best for:
Novices and Lower-Intermediates
🛒 Payment options:
3 Months/12 Months/Lifetime
💵 Price:
$9.9 – $89.99
⌚ Hours of lesson time:
575+
🔄 Refund policy:
Individual refunds
🎁 Free Trial:
✔️
Afrikaans, Arabic, Bengali, Bulgarian, Catalan, Chinese, Croatian, Czech, Danish, Dutch, English (American), English (British), Finnish, French, German, Greek, Hebrew, Hindi, Hungarian, Indonesian, Italian, Japanese, Korean, Latin, Latvian, Lithuanian, Norwegian, Persian, Polish, Portuguese, Portuguese (Brazilian), Romanian, Russian, Slovak, Spanish, Swedish, Tagalog, Thai, Turkish, Ukrainian, Vietnamese.
Disclaimer: Lingomee is an independent review site that may benefit from affiliate programs. Buying through our links makes our efforts possible without additional costs to you. Learn more here.
A Quick Look at Mondly
Mondly is a language learning platform offering a fun and innovative way to learn a new language. The app has been around for several years and has amassed a large following of language learners worldwide, with over 100 million users.
One of the standout features of Mondly is its user experience. The app offers gamified lessons designed to make learning enjoyable and engaging. Users can choose from over 40 languages, from popular tongues like Spanish and French to less commonly taught languages like Tagalog and Catalan.
Mondly also offers a personalized learning experience that adapts to the user's skill level and pace. The app offers three skill levels – beginner, intermediate, and advanced. They allow users of varying language proficiency to get the best out of the platform, ensuring everyone learns at their own pace.
In addition, Mondly offers speech recognition technology, helping learners to practice their pronunciation and conversation skills. Mondly helps users develop confidence in speaking the new language through real-life scenarios, such as ordering in a cafe or conversing with a receptionist.
All in all, the app's innovative features, personalized learning experience, and extensive library of languages make it a great option for learners of all skill levels.
Mondly Review: Key Functions
Mondly language learning app boasts various features to aid users in learning a foreign language, including chatbot conversations, speech recognition technology, and gamified lessons. While the app offers a free trial, the paid version provides access to more content, including advanced lessons, vocabulary-building exercises, and AR and VR modules.
One of the key strengths of Mondly is its use of advanced technologies, which help users to learn in a more immersive and engaging way. Add that to the app's speech recognition technology, and learners are guaranteed immediate and accurate feedback as they engage with the app.
Overall, Mondly offers unique and innovative features for language learning that set it apart from other language-learning apps. Its advanced technologies and engaging content create a fun and effective learning experience.
250 Lessons per Language
The Mondly language app offers 250 lessons per language, covering basic to advanced levels. These lessons teach various words and phrases through interactive exercises, games, and audio recordings. The app also provides 33 chatbot conversations to help users practice real-life communication skills, such as ordering food at a restaurant or asking for directions.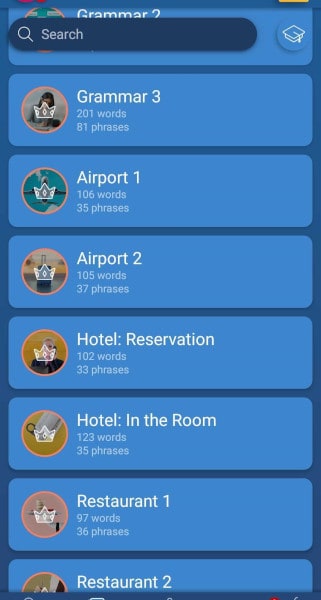 The app also includes 36 vocabulary-building lessons on food, travel, and business. These lessons help users expand their basic vocabulary and become more confident using different words and phrases in basic conversations. Mondly Languages also offers advanced lessons covering more complex grammar rules and sentence structures. 
Collectively, Mondly's 250 lessons per language, chatbot conversations, and vocabulary-building lessons make it a comprehensive learning tool. The developed lessons cater to those who want to take their language skills to the next level, while the app's interactive and engaging format makes it a fun and effective way to learn a language. It even covers less popular languages like Urdu, Polish, Thai, Indonesian, Swedish and etc.
Speech Recognition Technology
One of the best features of Mondly is its speech recognition technology. The app uses artificial intelligence to analyze the user's pronunciation and provide feedback on areas for improvement. 
Mondly's speech recognition is effective in picking up words and phrases spoken by the user, even in noisy environments. If the speech recognition software can't recognize the words, you'll need to pronounce them again. If you make a mistake, it will give you feedback on where you can improve.
While speech recognition technology is not flawless, it still enhances the interactive element of language learning. It allows users to practice their speaking abilities and gain confidence in the language. Occasionally, there may be a few errors in recognizing certain words or phrases, but the overall benefit remains.
Interactive Chatbot
Mondly's interactive chatbot allows users to practice conversational skills with a virtual partner. The chatbot covers various topics, including travel, shopping, and daily activities. Additionally, the chatbot provides instant feedback on your pronunciation and grammar, making identifying and correcting mistakes easier.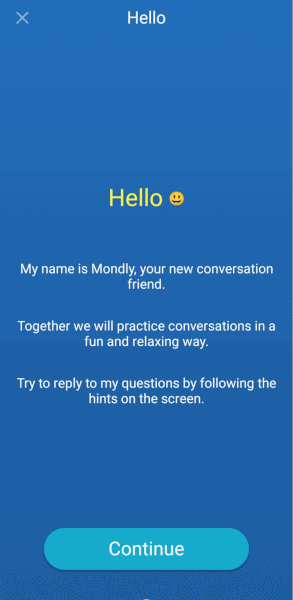 This feature is particularly useful for learners who want to improve their conversational skills in a fun and interactive way without fearing being judged if they start practicing with a fluent human speaker.
AR and VR Modules
Mondly AR app and virtual reality modules provide an immersive language learning experience. It makes you feel like you are actually visiting the country where the language is spoken. These modules use 3D graphics, sound effects, and voice recognition technology to create a realistic and engaging environment for language learners.
Mondly's AR and VR modules are the most innovative features of the app. You will need a virtual reality headset, such as Oculus Rift, to use the VR app. It allows you to view and engage with digital characters who will speak words, phrases, and sentences for you to learn.
With Mondly's augmented reality app, learners experience life-size animals and objects in their virtual learning room. Their virtual conversational partner appears in the same room to make lessons and dialogues more interactive.
With Mondly VR, learners put on a virtual reality headset, choose an avatar, select their native language, and are automatically assigned to a VR room with participants. In this virtual room, learners can socialize and practice the language they want to learn "face to face," as if they were in the same physical space.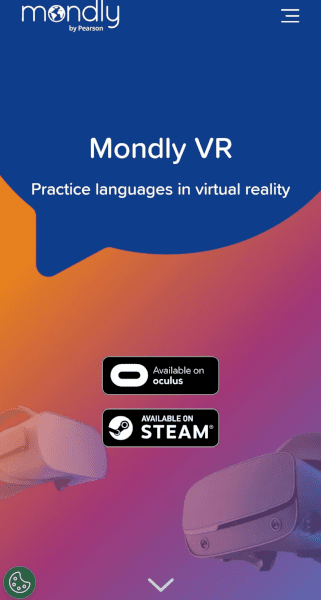 Mondly's VR graphics may not be the most advanced, but they are suitable for language learning. Moreover, Mondly is the only language learning platform that has implemented AR and VR in its lessons. 
However, not all languages support the AR and VR modules, but the most popular languages, like Spanish, English, Dutch, Russian, Japanese, Portuguese, Chinese, French, German, and Italian, are available.
Mondly Kids App
Mondly Kids is a language-learning app designed for toddlers and young children. It offers a fun and engaging way to learn 33 languages, including English, Spanish, French, German, and Italian. The Mondly app is an excellent tool for parents who want to introduce their children to a foreign language.
Mondly teaches with games to make the process fun for children. Mondly Kids covers 11 topics per language, including parts of the body, family, and animals. As children cover these topics, they grasp basic words and phrases, setting them up for advanced learning later.
Mondly Kids' more engaging lessons than in the main language learning app although the exercises are quite similar. Kids get to match words with pictures, swiping pictures up and down, and creating phrases by ordering words. In each activity, the app plays the recording of the word or phrase.
After completing each exercise, users can access a review page with valuable information on verb and phrase construction in present, past, and future tenses. The review page shows vocabulary and audio recordings of target words and phrases.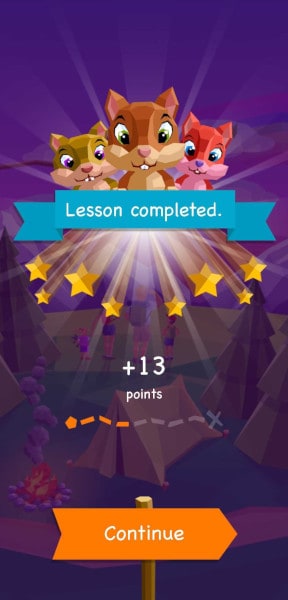 Overall, Mondly Kids is an excellent way for children to start learning a new tongue. The app is easy to use and provides kids with daily lessons. With Mondly Kids, parents can feel confident that their children are getting lessons fine-tuned for their age.
The Distinction in the Quality of Lessons
Mondly lessons are 5-15 minutes long, providing approximately 575 hours of language instruction. The lessons are relatively well-structured, but there is room for improvement in depth and complexity. 
Although the program covers various language skills, some users have reported inadequate grammar features, such as a lack of grammar explanations and limited grammar topics for advanced learners. 
Mondly provides lessons that are well-suited for both beginners and intermediate learners. The app covers various languages, all presented in high-quality audio and graphics. The lessons are structured to be interactive and engaging, making it easy for learners to stay motivated.
Each lesson begins with a brief introduction to new words and phrases, then presents them in various contexts to help learners build vocabulary and reinforce grammar rules. The exercises are varied, including fill-in-the-blank, matching, and listening comprehension, to provide a well-rounded learning experience.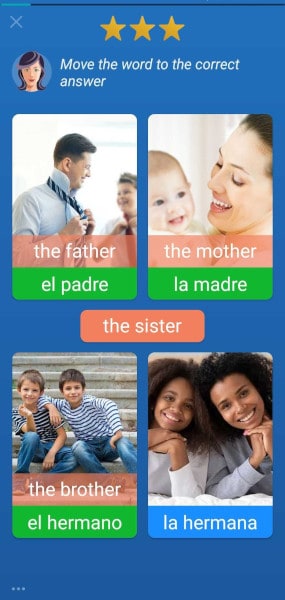 Mondly's lessons are not textbook-like but use real-life scenarios to make the learning process practical and enjoyable. Additionally, learners can track their progress throughout their learning session, which allows them to pick up where they left off without much hassle.
Mondly's Awards in Language Learning Roundups
Mondly app is one of the most popular language learning programs on our featured languages list in these categories:
Grammar Instruction
While Mondly's grammar instruction may not be as advanced as some other language learning apps, it still provides a solid foundation for beginners to build their language skills. The app's user-friendly interface and engaging learning experience make it ideal for those intimidated by more complex grammar rules.
Mondly's focus on vocabulary and conversation practice also helps beginners gain confidence in speaking and understanding the language. This is an essential aspect of language acquisition. 
Verbal Practice
Mondly provides its users with excellent verbal practice tasks. The platform has a feature that allows users to practice their speaking and listening skills with native speakers using Mondly's voice recognition technology. This feature helps improve pronunciation and fluency.
The exercises involve users speaking words and phrases, and then the app analyzes the pronunciation to provide feedback on how it can be improved.
The exercises utilize high-quality audio recordings of native speakers to ensure that users learn the correct pronunciation. The recordings are clear and of good quality, making it easy to hear and compare the pronunciation to your own, as long as you are in a relatively quiet environment. 
The speech recognition software used in Mondly is advanced and provides accurate feedback on pronunciation. It can recognize a wide range of accents and dialects, thus ensuring users receive tailored feedback. As the exercises are designed to gradually increase in difficulty, users can practice pronunciation at their own pace.
Reading
Mondly language app offers various reading exercises designed to improve reading comprehension skills for different languages. From listening and repeating words in the target language, translating sentences, spelling words and phrases, to completing mock conversations, the reading is culturally relevant and tailored to each language.
For example, when learning Chinese, the reading materials in Mondly use original characters and offer explanations for each character's meaning and pronunciation. Also, if a learner struggles to understand a specific word or phrase, they can click on the hint to see a translation or an explanation of the grammar rules being used.
However, the effectiveness of the reading exercises may vary depending on the language being learned. Some users have reported that the reading exercises in certain languages, such as Spanish and French, are more engaging and informative than others.
Overall, the reading exercises in Mondly are a helpful tool for improving reading comprehension skills. They offer a variety of reading materials tailored to each language, with hints and explanations to help users understand new vocabulary and concepts
Writing
Mondly offers writing tasks that can help new language learners improve their writing skills in the target language. While it may not be the strongest aspect of the app, the writing exercises can still be helpful for learners.
There are prompts and examples to follow, and the exercises are designed to reinforce the grammar and vocabulary taught in the Mondly lessons. 
Language learners looking for more in-depth writing instruction or feedback on their writing may need to supplement their learning with additional resources.
Vocabulary
Mondly provides various tools to help users expand their vocabulary, making it one of the app's strengths. 
The vocabulary lessons introduce new words and phrases in context, providing examples and audio pronunciations. The app's word lists allow you to practice groups of related words, while daily lessons offer a quick and easy way to add new vocabulary to their repertoire.
Users can also practice their vocabulary using Mondly's flashcards and weekly quizzes. Flashcards allow users to review words and phrases at their own pace, with audio pronunciations and images. Conversely, the quizzes provide a fun way to test what you've learned and identify areas for improvement. 
In addition, the voice recognition software ensures that users pronounce new words correctly, improving their speaking abilities and language proficiency.
Repetitiveness
Generally, the Mondly app can be engaging and fun for learning. The app breaks the monotony by offering interactive chatbot features, AR and VR modules, and quizzes. These features make learning more enjoyable, but they may not be enough to keep users engaged in the long run. 
Nevertheless, the variety of lesson types and exercises can help keep things fresh and interesting for users. Mondly balances fun and learning quite well.
Mondly Review: User Friendliness
Mondly has a user-friendly interface that is easy to navigate, making it a great app for first-time users. Labels are clear and concise, quite impressive for first-time language app users.
The app features bright colors and an intuitive design. Mondly's loading times are fast, and users can quickly access their language lessons without any delays. Instant feedback on pronunciation and vocabulary words helps users to learn more efficiently. 
After spending some time in the app, the experience becomes smooth, with easy-to-follow instructions. Overall, the user interface of Mondly is well thought out and provides a positive experience.
Mondly Alternatives & Competitors
Mondly vs Duolingo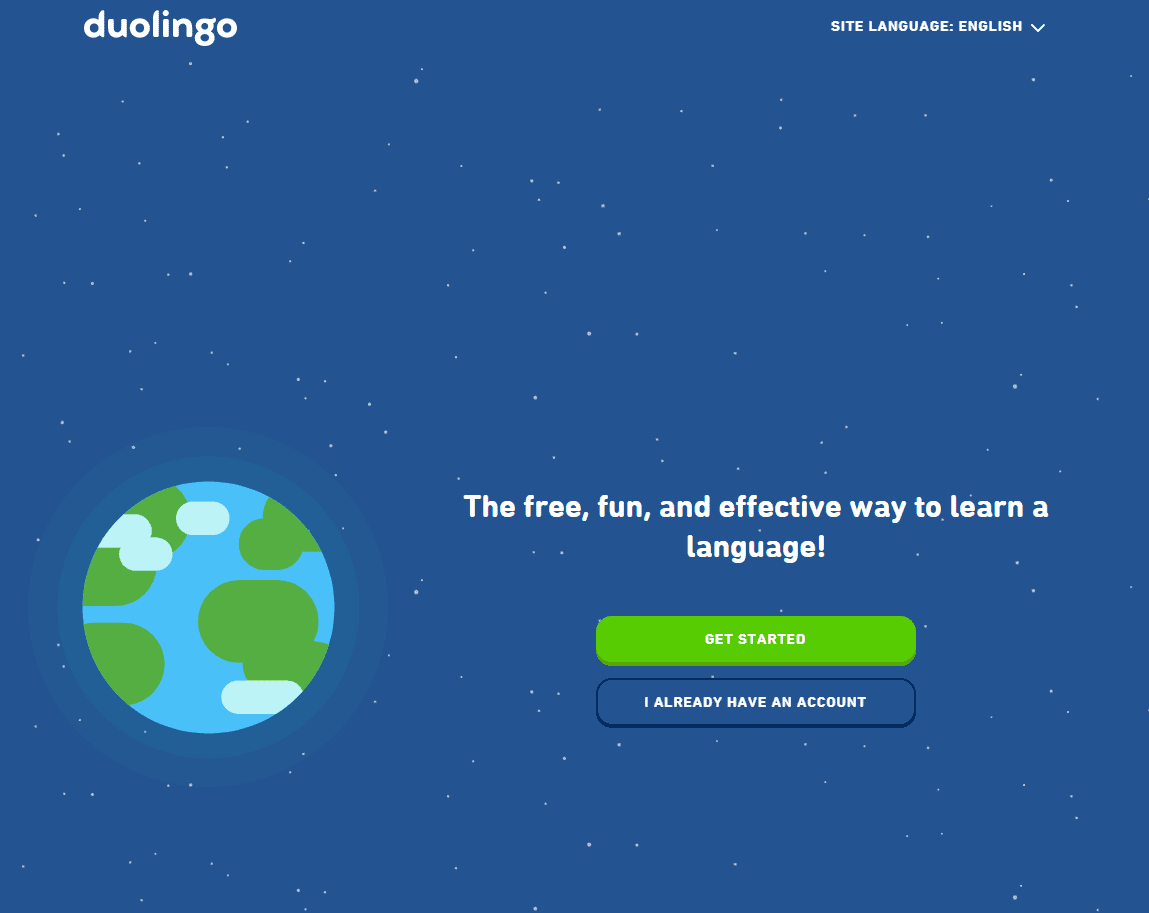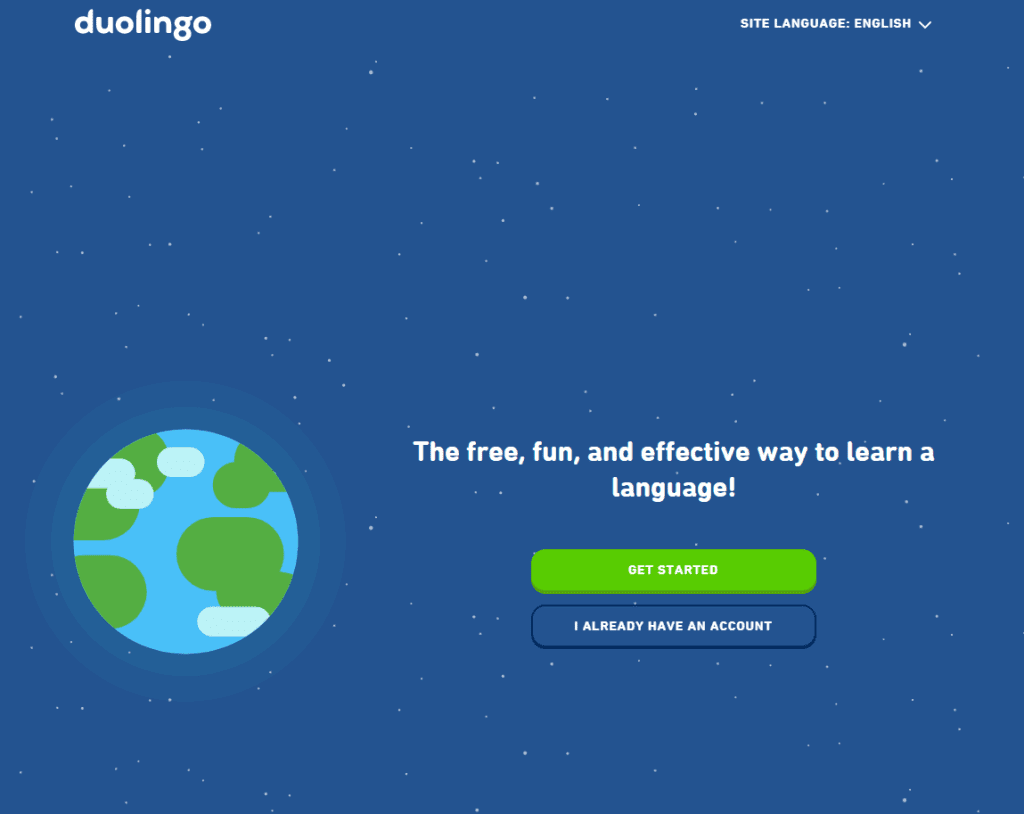 Duolingo's advantage is the ad-supported but free version. While Duolingo is also heavily gamified, Mondly takes you further in language proficiency with interactive exercises and even VR and AR modules. You should try Duolingo only if you can't spend anything on your education. Learn more in our full review of Duolingo.
Mondly vs Babbel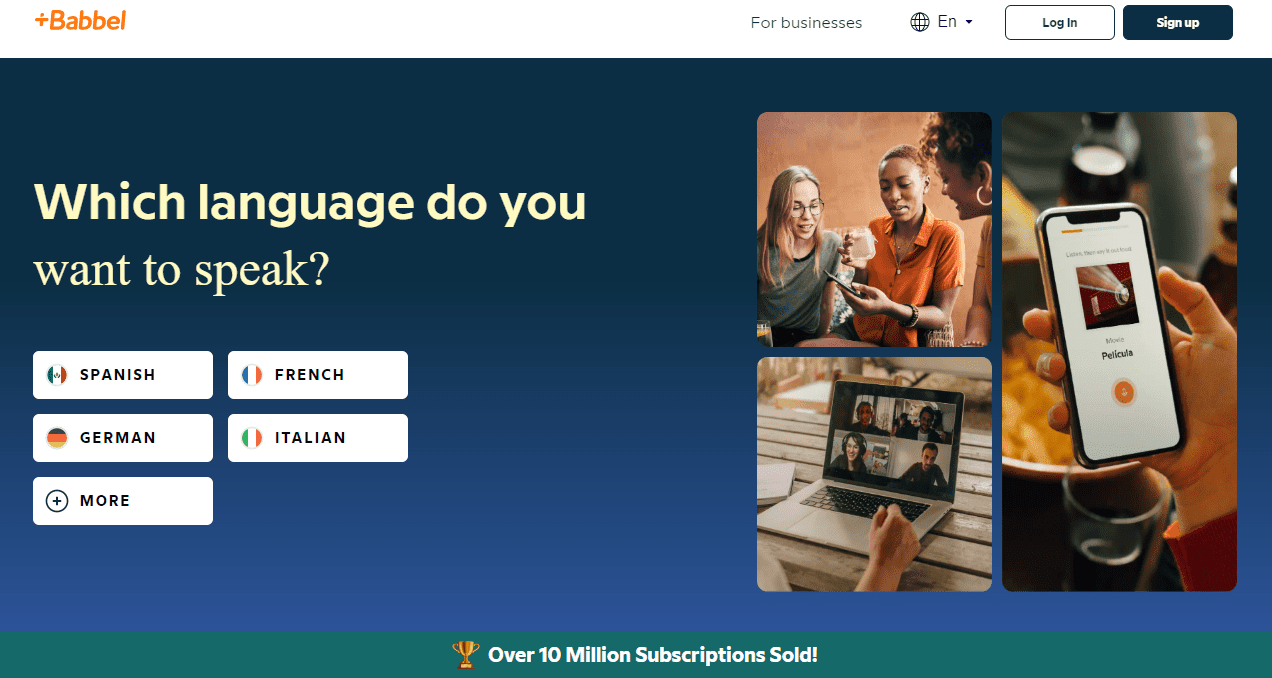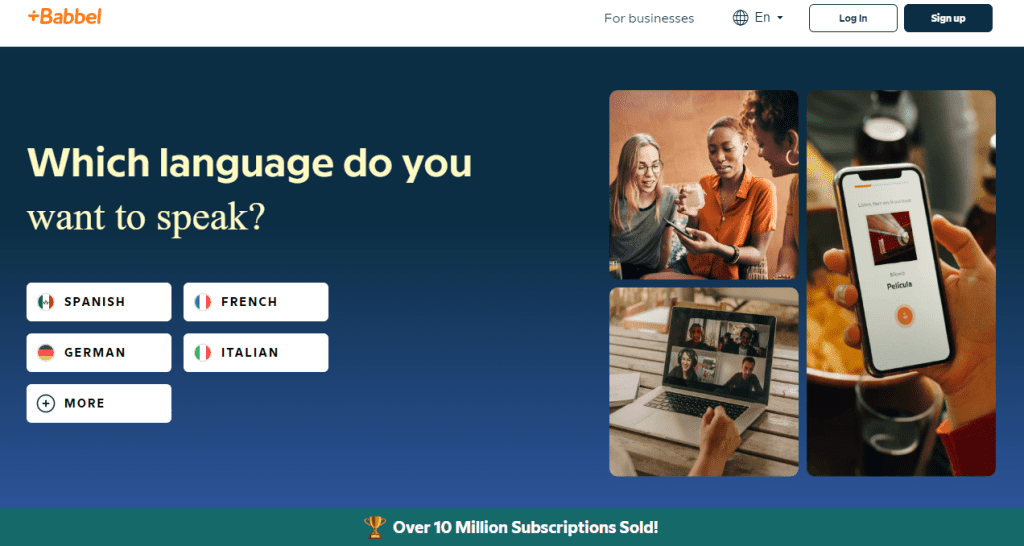 Babbel is a premium-feel language app with interactive exercises, podcasts, voice recognition, games, and more. Mondly includes a lot of similar features and is a bit more engaging. However, we found Babbel to be a bit better at grammar. Here you can find our Babbel review to read further.
Mondly vs Rosetta Stone
Rosetta Stone emphasizes language immersion through visual cues to mimic how children learn languages. While Mondly is also full of engaging visuals, you will learn the concepts directly. Rosetta Stone aims to teach by association supplemented by voice recognition, spaced repetition, and other notable features. Check our Rosetta Stone review for more.
Mondly vs Pimsleur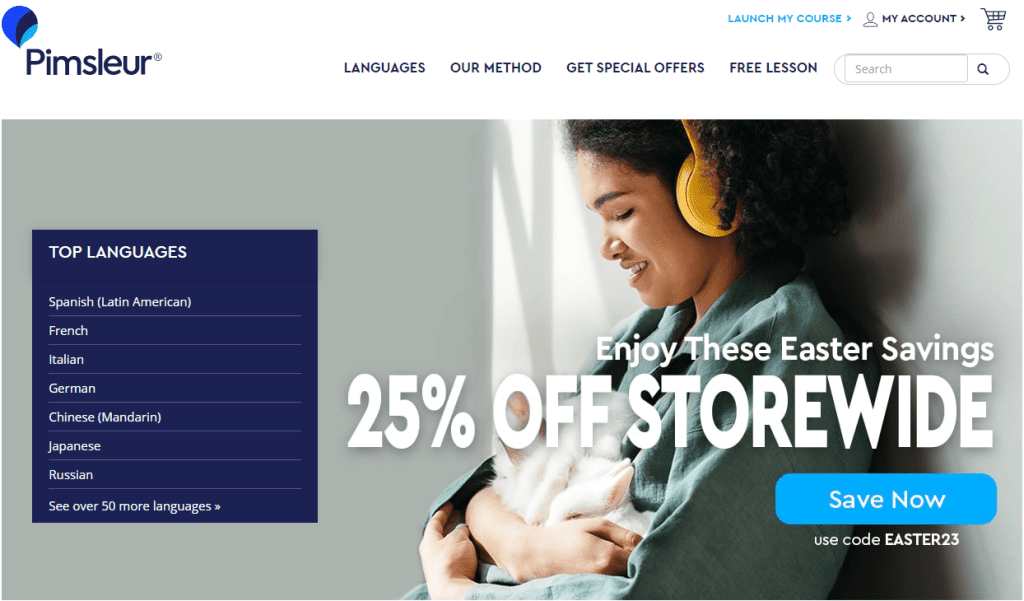 Pimsleur is an audio-based app tasking you with listening and repeating target language words and phrases. Mondly also includes many native speaker recordings, but it leans more on games and visuals to help you memorize. Consider Pimsleur if you are an auditory learner. Check our Pimsleur review with an in-depth analysis.
Mondly vs Memrise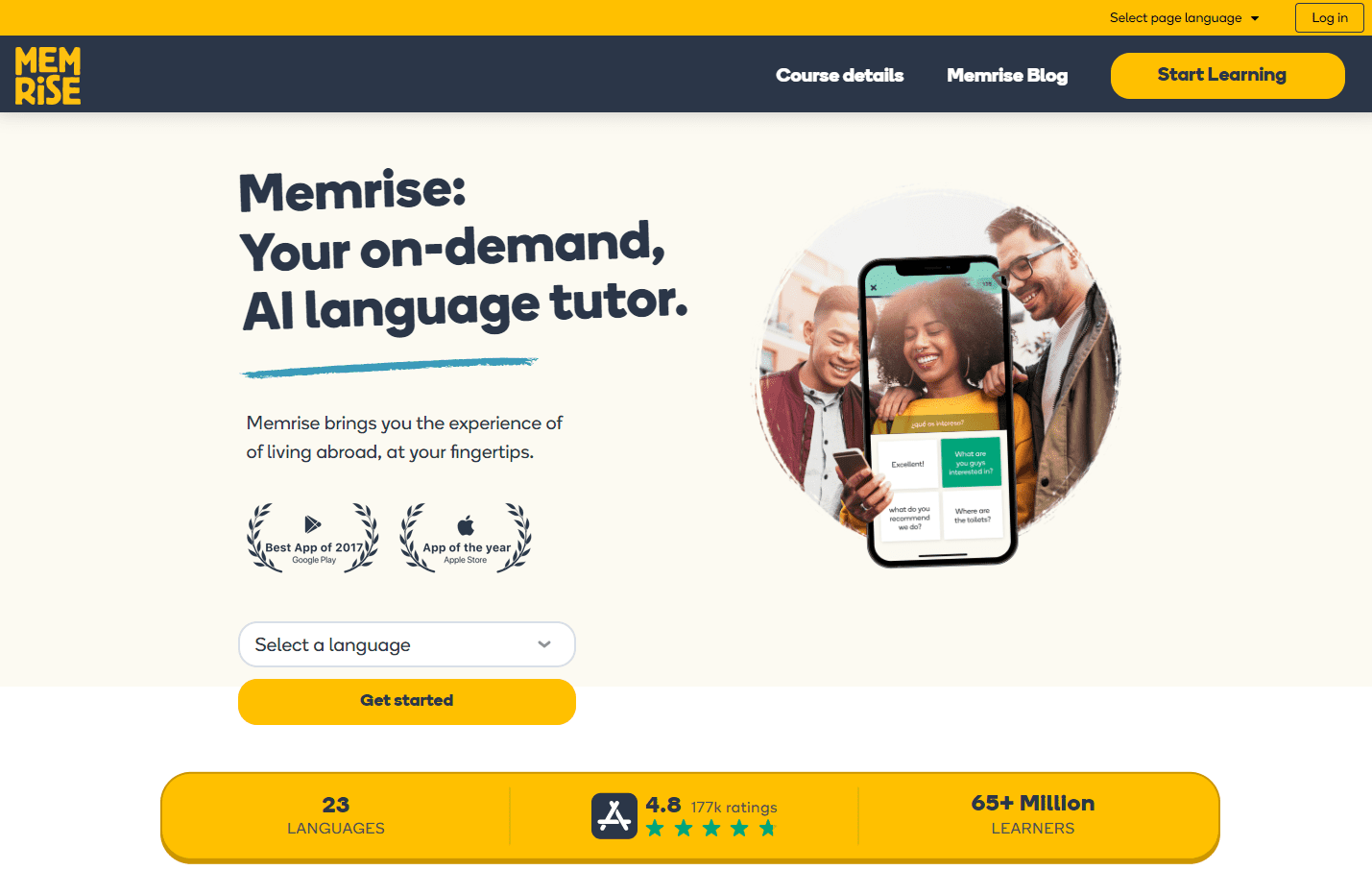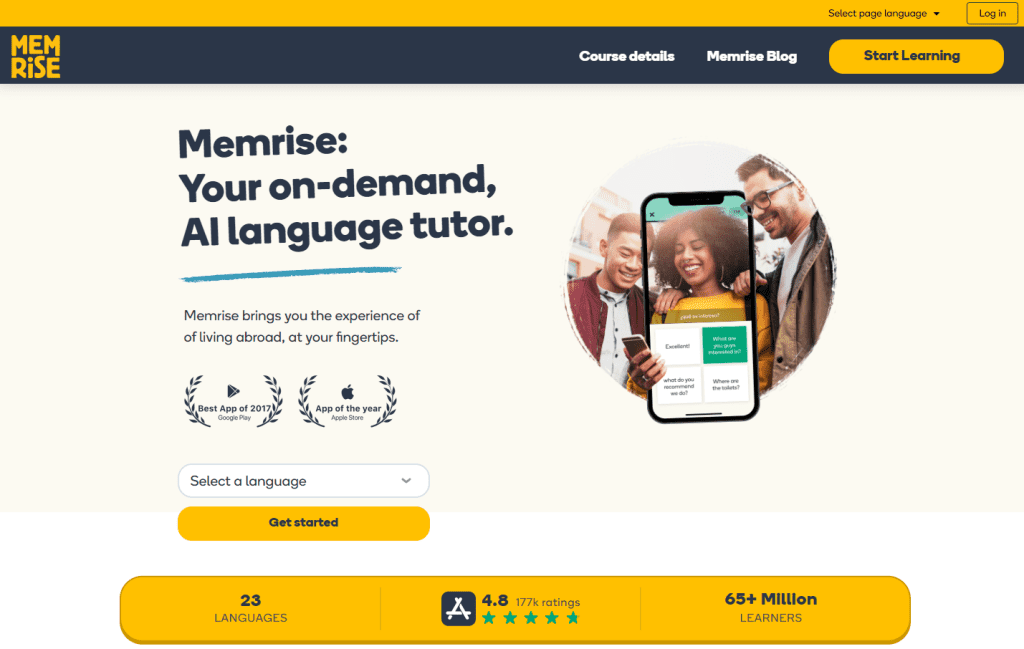 Memrise is a flashcard-based app best for memorizing foreign language words and concepts. It includes many vocabulary lists with various categories you can prioritize. Mondly covers flashcards in daily quizzes too, but it's not its biggest strength. If memorizing words with flashcards is what you're after, read more in our Memrise review. 
What Should Be Upgraded?
While Mondly has many positive aspects, there is always room for improvement. One aspect that could be improved is the organization of the lessons. 
While there is a clear progression of lessons, it can be challenging to track progress and go back to review previous ones. The app could benefit from a more detailed tracking system that allows users to quickly see their progress and pick up where they left off.
Additionally, while the app does offer a lot of distinct content, some users may feel overwhelmed by the sheer volume of lessons available. A more structured learning path with a recommended order of lessons based on proficiency level could be helpful. The content should also focus on grammar and context, not just vocabulary.
Another potential area of improvement is the app's voice recognition technology. While it generally works well, there are times when it can be frustratingly inaccurate, especially for people who may have accents or different speech patterns. 
Finally, while the app's visuals are generally pleasing, there is room for improvement in the design. Some of the graphics and images used in the app can feel generic. Also, some labels could be improved to suit absolute beginners who may not have tried any other language-learning apps before.
Mondly Costs
Mondly offers both a premium and a free version of their language app. The premium version includes access to all of the features and daily lessons.
A monthly subscription of Mondly costs $9.99 per month, an annual subscription for $47.99, and an often discounted lifetime access costs around $100 (currently, $89.99).
The lifetime subscription is a one-time fee that gives users access to multiple languages and is available for purchase only on the website. Unlike the free version, paid subscriptions give access to all the languages available on the app, and users can switch between languages anytime.
| | | |
| --- | --- | --- |
| Subscription | Price | Payment |
| 1 Month | $9.99 | Charged monthly |
| 3 Months | $29.97 | One charge of  $29.97 |
| 6 Months | $59.94 | One charge of  $59.94 |
| 12 Months | $47.99 | One charge of  $47.99 |
| Lifetime | $89.99 | One charge of  $89.99 |
Free Trial
Mondly offers a 7-day free trial if you will enter your credit card details. Otherwise, you'll get a free account that includes the first unit of any language course (six lessons), one chatbot discussion, and one vocabulary part. 
Mondly Coupons and Discounts
Mondly offers occasional discounts on special occasions, such as Christmas, Halloween, or other holidays. These discounts vary in amount and duration and are typically advertised on the Mondly website, Mondly app, and social media channels.
Additionally, Mondly occasionally offers discounts for students or bulk purchases of multiple language courses. We recommend watching the Mondly website or subscribing to their newsletter to stay informed about any available discounts or promotions.
Refund Policy
Once a user has purchased a plan, they cannot request a refund via the platform. We contacted Mondly support to clarify this and established that depending on your reasons for cancelation, they might be able to refund you after all.


However, you must contact Mondly via email regarding the refund, and they decide on a case-by-case basis. Another option is to cancel your subscription through the app store if you bought Mondly there.


Mondly Pricing Compared to Competition
Mondly is a moderately-priced language app that offers a variety of features and benefits to users. Although it is not the cheapest amongst other language apps in the market, its pricing plans are reasonable for its innovative features.
However, compared to other language learning apps in the market, Mondly's pricing plans could be more flexible. Nonetheless, Mondly's features, such as the interactive chatbot, augmented reality, and virtual reality modules, and its extensive library of lessons make it a good value for money. 
Mondly Evaluations from Other Customers
Google Play Store – 4.6 (10M+ downloads)
Apple App Store – 4.8 (19K ratings)
G2 – 4.0
Trustpilot – 4.1
Mondly Review: Client Support
Mondly offers several customer support options, including an FAQ section and a blog. However, there is no live chat feature available. When we contacted their support team via email, it took over 24 hours to receive a response.
Nonetheless, the FAQ section and blog provide helpful information to users, making it easier for them to troubleshoot problems independently. While Mondly's customer support is not perfect, they offer some resources to help users.
Mondly Review: What Separates it from Others?
Mondly is a fantastic language app with a user-friendly interface, excellent vocabulary-building tools, and an engaging VR and AR app. While some areas can be improved, such as the grammar lessons and the pricing flexibility, Mondly provides great value for the money and offers an innovative learning process.