Lingomee is an independent review site that may benefit from affiliate programs. Buying through our links makes our efforts possible without additional costs to you.
Speaking English well is an important skill, as it has become a global language in the last century. The way native speakers show the flow of this language draws many people to learn English. If you want to speak English as if it was your own Language, you must focus on grammar rules and basic vocabulary words.
Traditional English schools can be hard to come by abroad, but luckily we have many language apps to choose from. They boost your skills and help interact with other learners. A language exchange with them will boost your confidence, while exercises will provide opportunities to practice speaking English through interactive quizzes.
These apps for learning English provide everything from basic words to phrasal verbs. There are also video and audio lessons, and you can choose when to study from the comfort of your home. Let's unfold some of the best apps for learning English.
TOP 3 Best English Learning Apps
Best Overall App to Learn English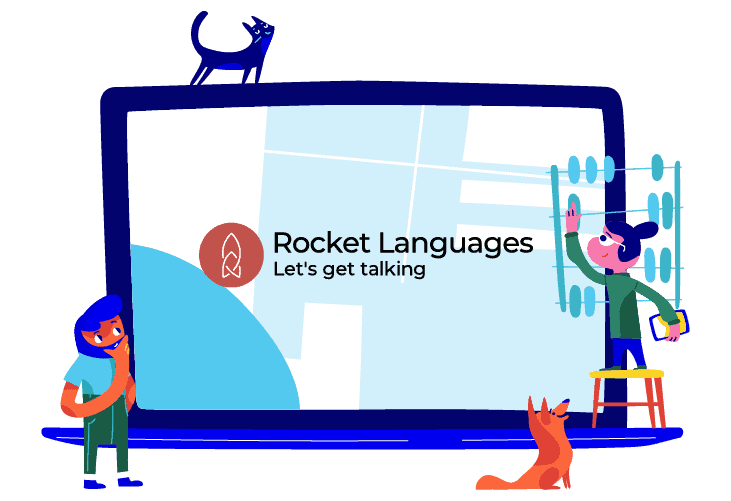 The most comprehensive audio-based English language learning platform
Best English App for Novices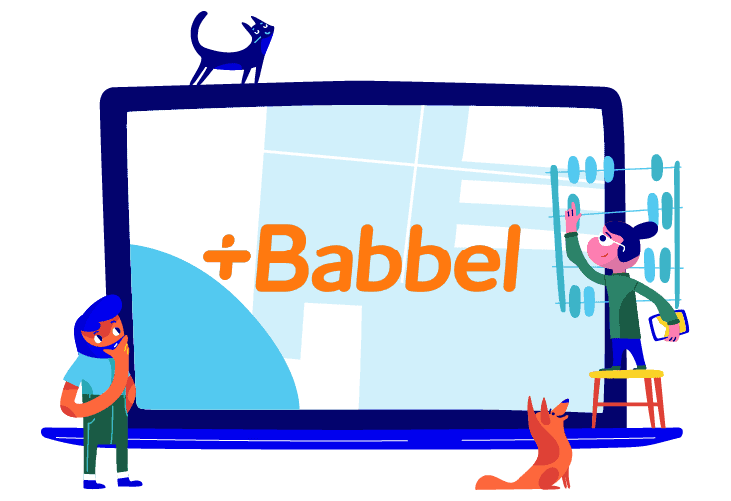 A premium yet affordable English learning experience for beginners
Best English App with Lifetime Access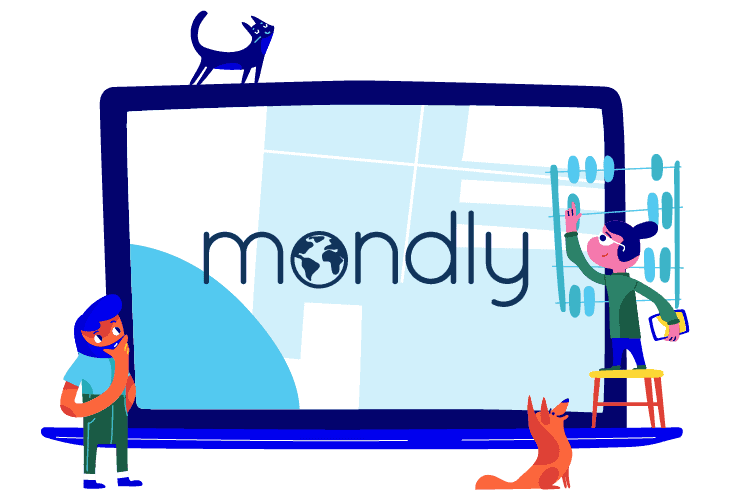 An effortless language learning with cutting-edge technology
The Best English Learning Apps of 2023
How to Choose the Best English Language Learning App
The language learning market is saturated, so finding the best apps to learn English is time-consuming. It takes throughout research and testing to see what's actually effective. Here at Lingomee, we're all about making it easier for you. We benchmark all products through the same measures.
| | |
| --- | --- |
| ⭐ Rating | A sum of user experience, content quality, features, customer support, and value for money. |
| 🥇 Available languages | Most relevant for studying multiple languages but tells a lot about the best apps to learn English. |
| 📈 Suits best for | Evaluations are based on ACTFL guidelines, but we also measure how fast you will move up a level. |
| 🛒 Payment options | Shows how flexible the pricing plans are and, in most cases, how much you can save. |
| 💵 Price range | A measure of much you should expect to spend on a language-learning app. |
| 📚 Hours of study time | An approximate measure of how much language learning material there is for one language. |
| 🕒 Time commitment | Optimal daily dedication for the best results, as spending more time isn't always the best strategy. |
| 💻 Platforms | Where you can use the best apps to learn English. |
| 🔄 Refund policy | A money-back guarantee is a safeguard for your money. |
| 🎁 Free Trial | Most of our best apps to learn English do not require a credit card to signup. |
TOP 11 Best Apps to Learn English Language - Our Comprehensive List
Best Overall App to Learn English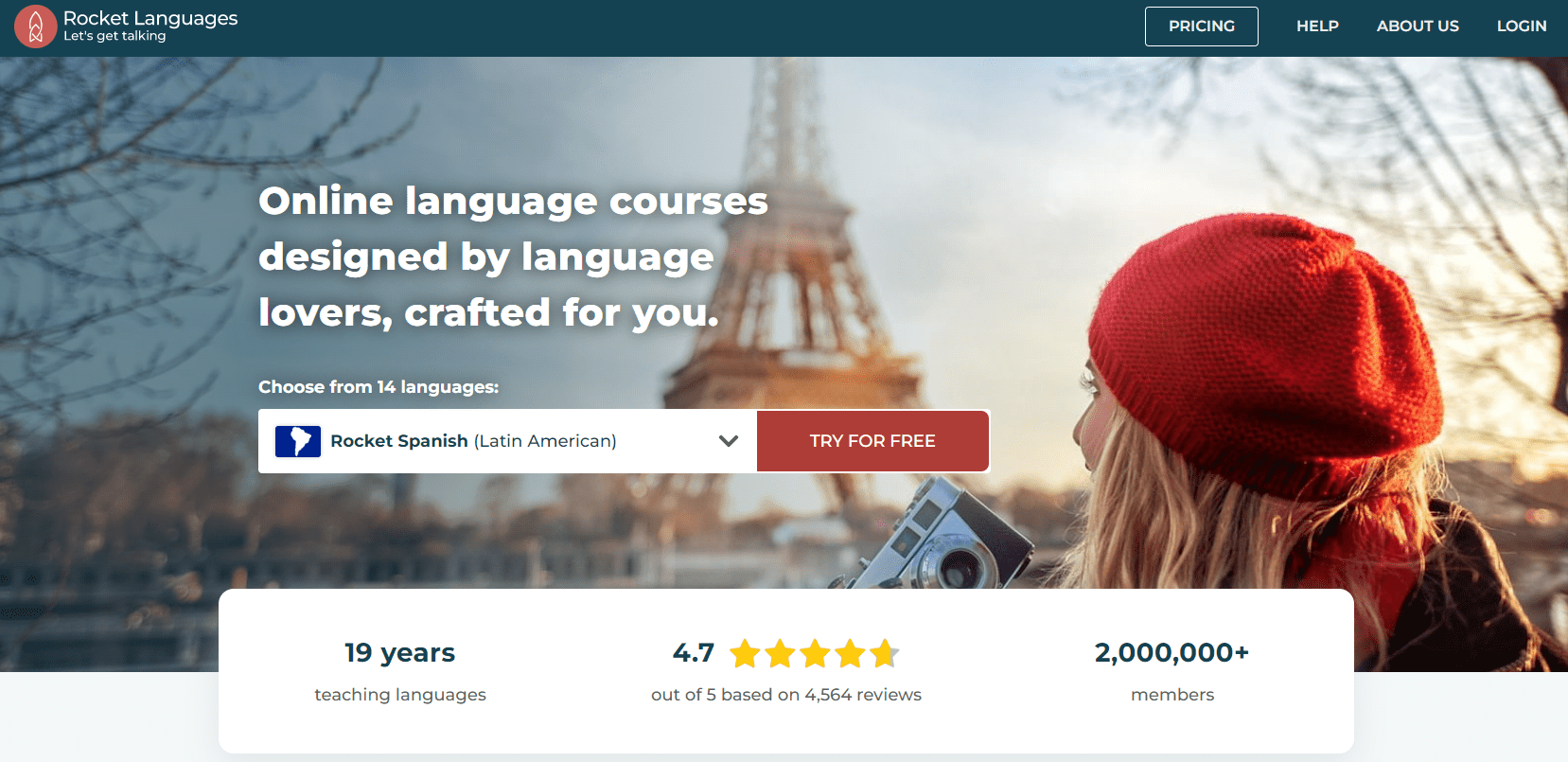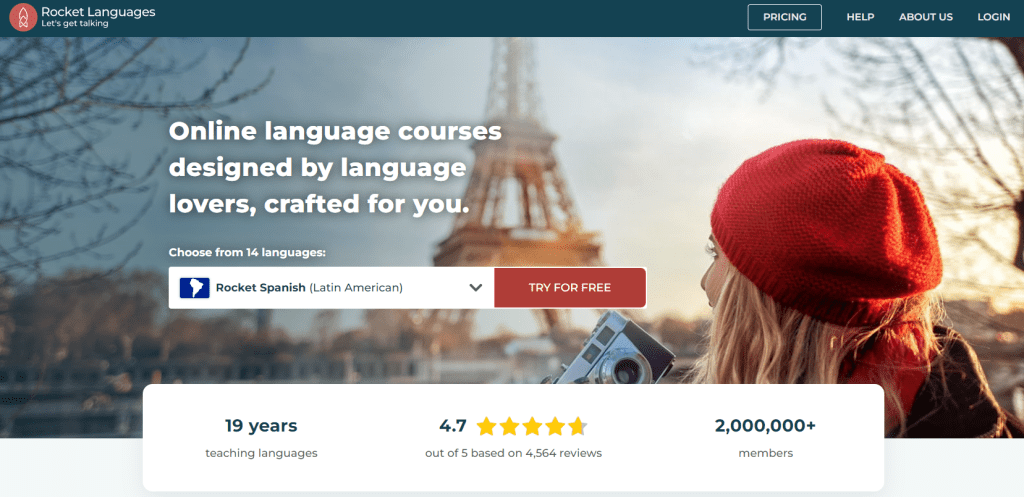 Why we like Rocket Languages
Rocket Languages covers everything you need to learn a new language – from speaking and grammar to culture and immersion. The highly interactive app is also affordable, which makes it one of the best apps to learn English.
| | |
| --- | --- |
| ⭐ Platforms: | Web, iOS, Android |
| ⌚ Time commitment: | 40 minutes per day |
| 💵 Price: | $15 – $260 |
| 🔄 Refund policy: | 60-day money-back guarantee |
| 🎁 Free Trial: | ✔️ |
Interactive Audio Lessons – talk the language of native speakers through real-life interactions.
Play It! – take the role of a speaker in a dialogue and practice your pronunciation.
Reinforcement Activities – use multiple exercises to memorize the language in every aspect.
Progress-Tracking – stay on your learning path with a gamified motivational system.
Why Rocket Languages is The Best Overall App to Learn English
Rocket Languages is a great English learning app if you are not from an English-speaking country. You practice reading, Writing, speaking, and listening. The all-in-one platform provides resources to introduce everyday vocabulary to learners. The interactive quizzes assess where new learners stand with the language.
The app uses an advanced language learning technique. These are reinforcements, spaced repetition, and audio pronunciations. The language courses focus on regular grammar practice. You can even listen to audio recordings by native speakers when you're on the go. It improves your grip on English words and pronunciation.
Pricing
Rocket Languages starts from $99.95, which might seem expensive. But it's not. Instead of paying a subscription fee, you get access to all the course contents for one price. Forever. Rocket languages also have an unlimited free trial with access to some introductory content. There really isn't any reason not to try it.
Best English App for Novices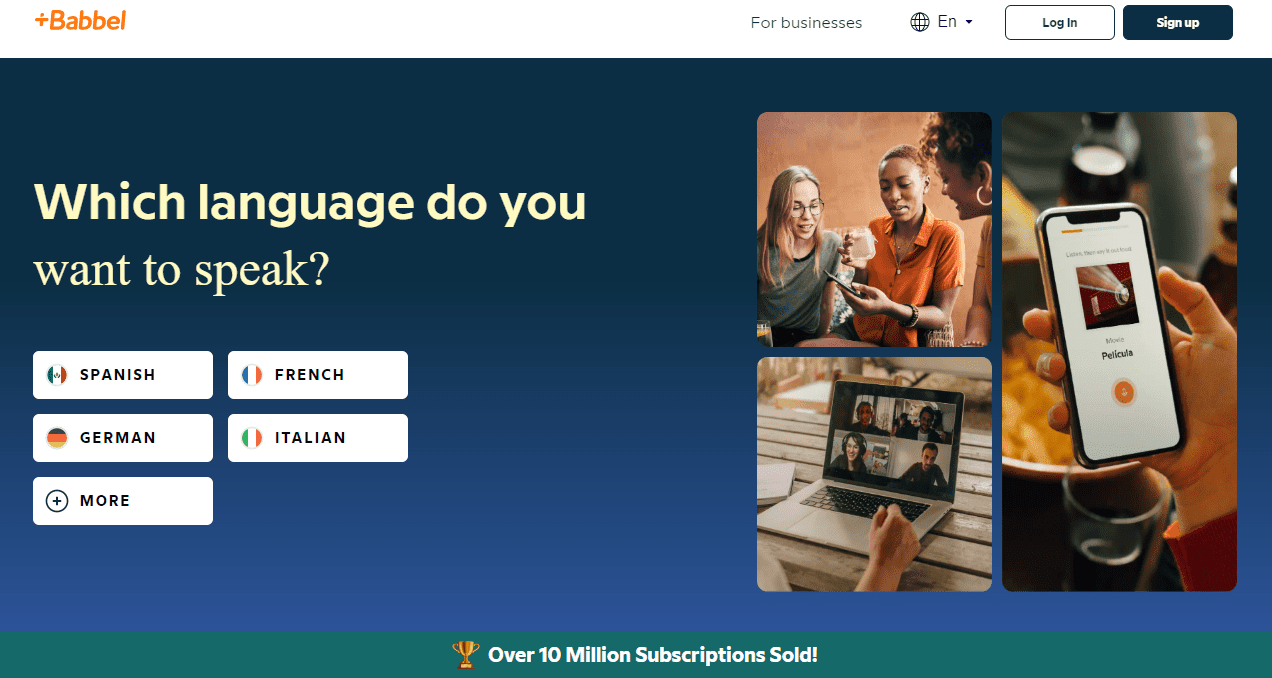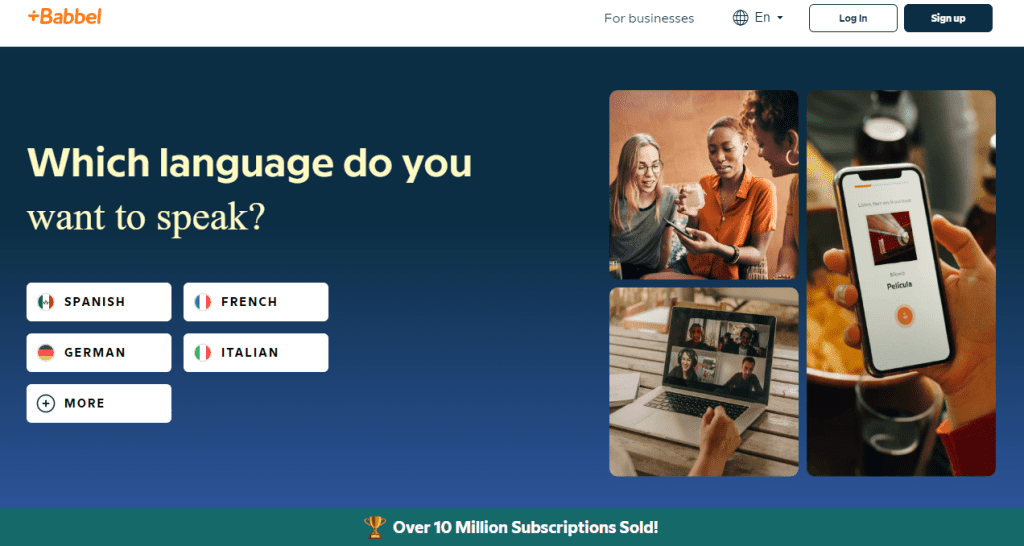 Babbel is an easy-to-use and scientifically proven English language-learning app. It's full of engaging lessons, podcasts, review exercises, and games. Babbel is balanced for beginners, but every language learner will find a use for it.
| | |
| --- | --- |
| ⭐ Platforms: | Web, iOS, Android |
| ⌚ Time commitment: | 30 minutes per day |
| 💵 Price: | $14.95 – $349 |
| 🔄 Refund policy: | 20-day money-back guarantee |
| 🎁 Free Trial: | ✔️ |
Speech Recognition System – test your pronunciation with what might be the most accurate voice recognition software on the market.
Babbel Live – participate in hour-long lessons with certified language instructors.
Mini Games – break out of the rut with a variety of engaging language-learning games.
Everyday Conversations – improve your speaking skills while following a dialogue in a real-world setting.
Why Babbel is The Best English App for Novices
Babbel is better than many traditional language schools for beginners. You find beginner-friendly content like basic grammar lessons and vocabulary. The gamification technique makes learning English more fun. The app teaches English through blanks, MCQs, and matching activities.
You can also access your progress in English lessons. It keeps you confident and motivated to learn further. Use speech recognition technology to speak English and learn new words. You have access to the correct pronunciation by native speakers. Enjoy the leaderboards and active daily challenges while learning English through Babble.
Pricing
Babbel gives free access to the first class of all courses and two free Babbel Live lessons. A subscription costs $14.95 monthly, but an annual plan lowers the price to only $7.45. A lifetime subscription unlocks all languages forever for $349. But Babbel live lessons will still cost you from $50 per month.
Best English App with Lifetime Access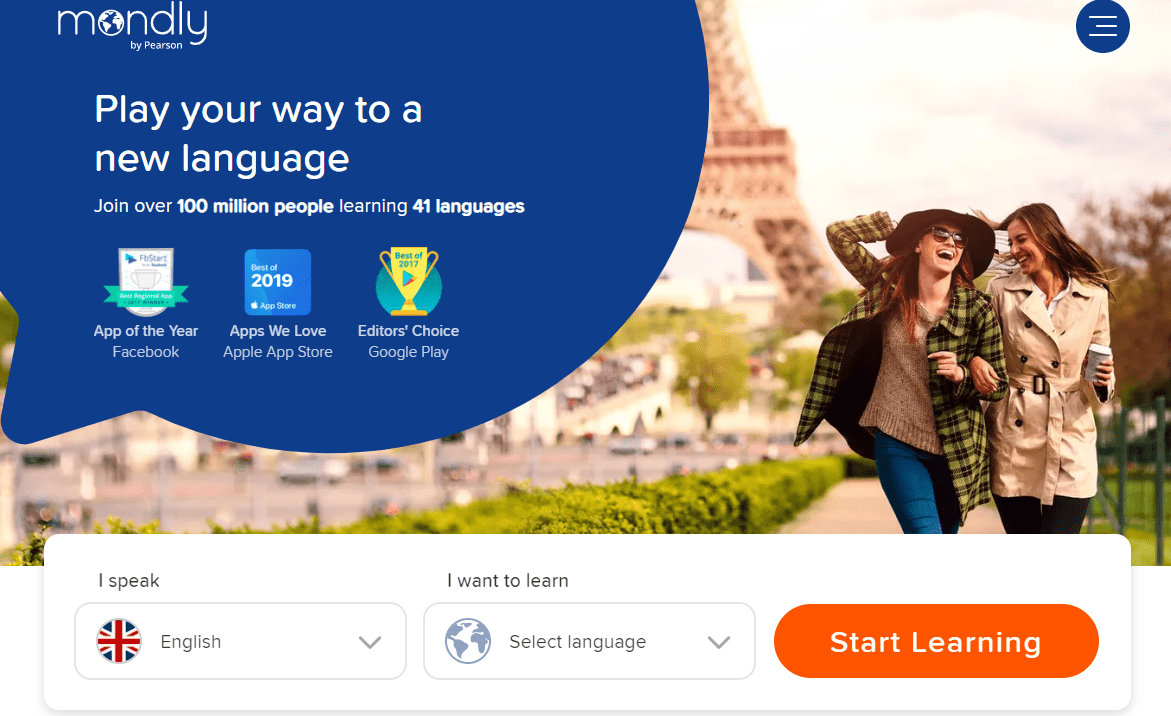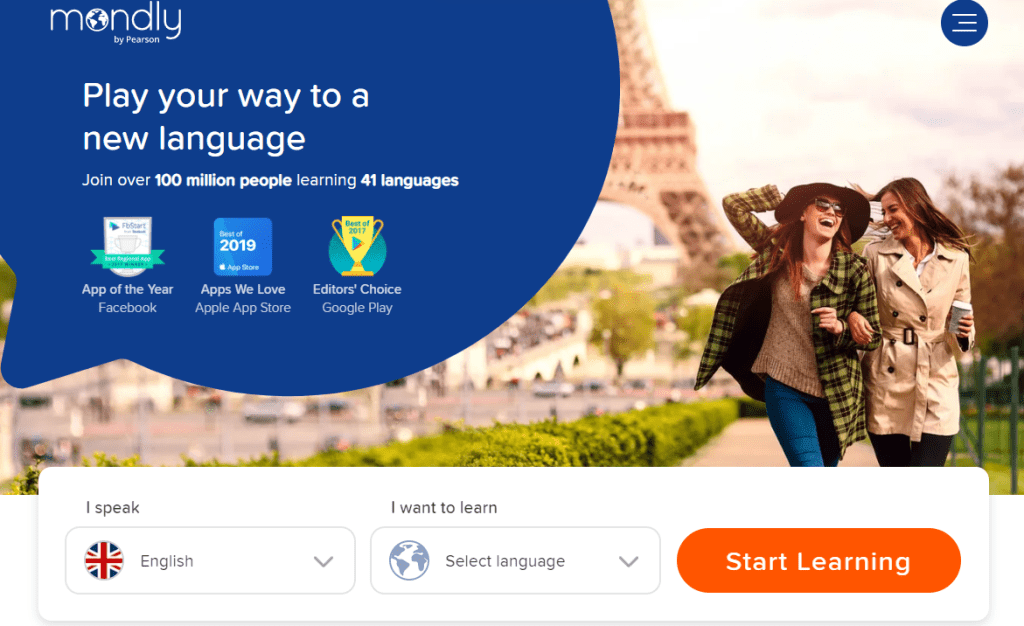 Mondly might be the most innovative English language-learning app on the market. It appeals to language learners of various levels with gamified and even virtual reality lessons. Language learning is guaranteed to be fun with Mondly.
| | |
| --- | --- |
| ⭐ Platforms: | Web, iOS, Android |
| ⌚ Time commitment: | 30 minutes per day |
| 💵 Price: | $9.90 – $89.99 |
| 🔄 Refund policy: | Individual |
| 🎁 Free Trial: | ✔️ |
Speech Recognition Technology – gain confidence in speaking with advanced voice recognition.
Interactive Chatbot – receive instant feedback on your conversational skills.
AR and VR Modules – engage with digital characters and objects while learning a language.
Mondly Kids – immerse your kids into a foreign language through interactive games.
Why is Mondly The Best English App with Lifetime Access
Boosting your English speaking skills is a continuous process with Mondly. Pay once to get lifetime access to the English lessons. You can strengthen your English vocabulary at your own pace. Enhance your English learning by using the app's suggestions. The course content is vast and covers many cultural aspects of English.
Gamification will teach English in interactive, immersive ways. English learners find motivation in points, rewards, and challenges. English lessons also use Augmented Reality for English speaking practice. The language learning platform provides virtual characters for conversations. The adaptive learning method helps focus on your weaker areas for improvement.
Pricing
The payment options of Mondly are flexible – you can pay every month ($9.99), every three months ($29.97), or annually ($47.99). The lifetime subscription ($89.99) has great value for money, providing access to all languages and features. You can also try out Mondly with the seven-day free trial.
Best App to Learn English with Audio
Why we like EnglishClass101
EnglishClass101 provides an extensive collection of podcast-like language courses with the same high-quality standard in each. Listen to native speaker dialogues adjusted for your level and accessible at your own pace.
| | |
| --- | --- |
| ⭐ Platforms: | Web, iOS, Android |
| ⌚ Time commitment: | 40 minutes per day |
| 💵 Price: | $4 – $552 |
| 🔄 Refund policy: | 60-day money-back guarantee |
| 🎁 Free Trial: | ✔️ |
Pathways – learn with personalized lesson plans suiting your interests.
Dialogues – follow native speaker conversations while making notes and recording yourself.
Vocabulary – study each word separately with its pronunciation and translation.
Lesson Notes – read comprehensive yet concise notes on the most crucial concepts of your target language.
Why EnglishClass101 is The Best App to Learn English with Audio
Language apps today focus on audio learning. If you are a podcast lover, EnglishClass101 is one of the best English learning apps. You work on your English skills and learn new vocabulary through podcasts. Native speakers choose podcasts for each topic. The English learning app introduces you to modern-day English and its roots.
You find written and audio versions of these podcasts. These are subtitles with every audio. Click on the phrase you find difficult to access the meaning. Your language skills will improve over time by simply giving 15 minutes daily.
Best App to Learn English through Immersion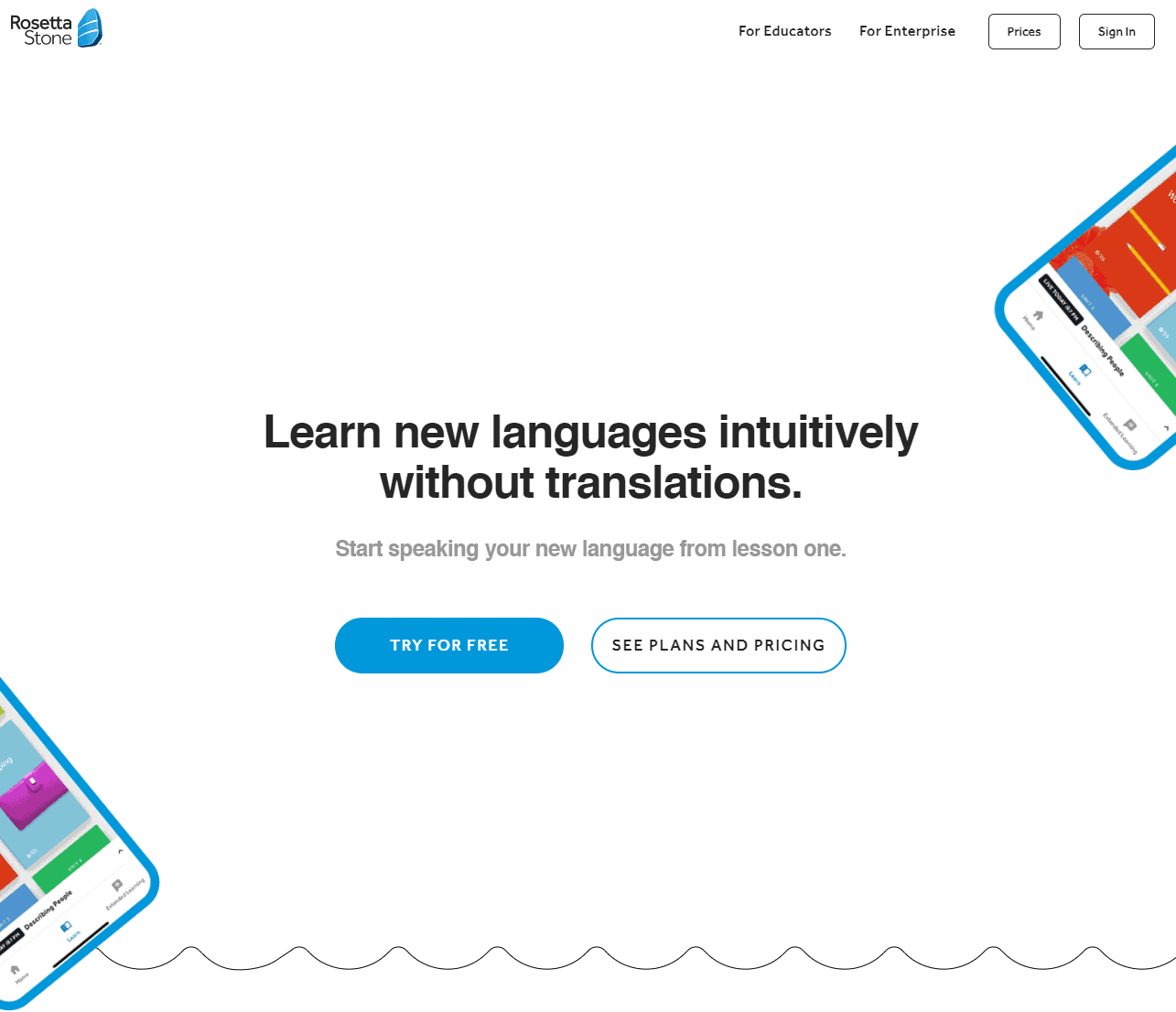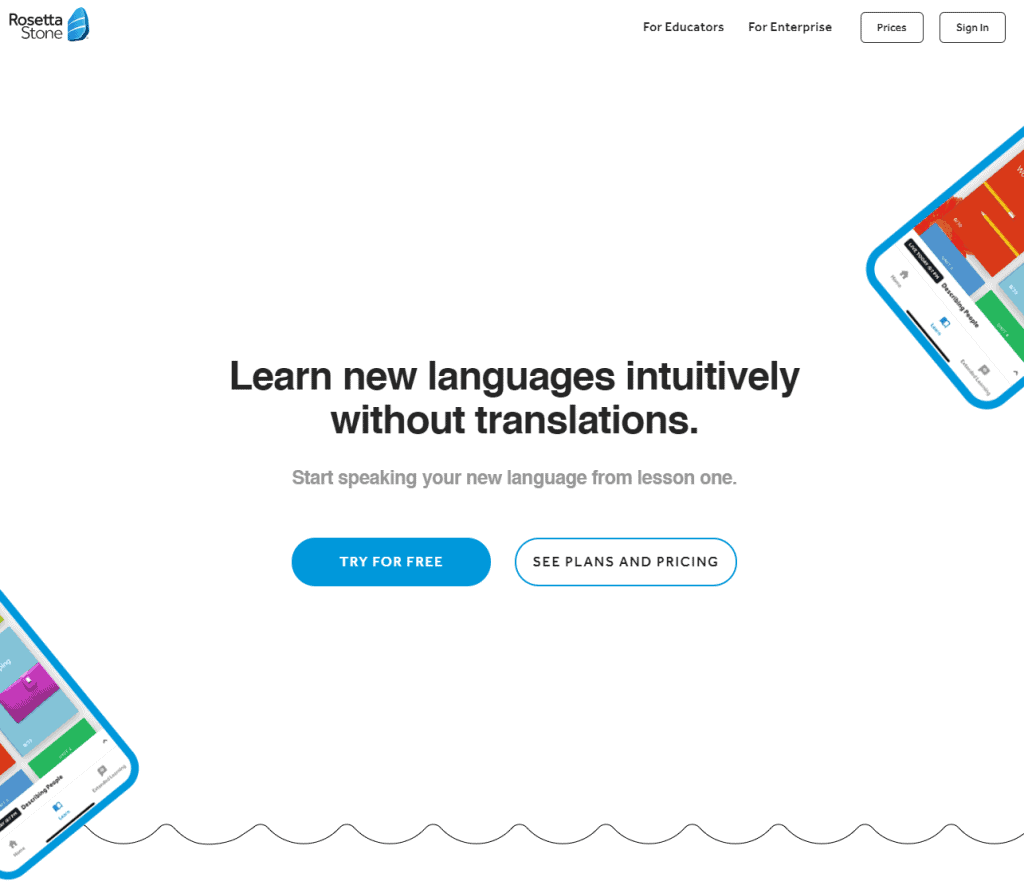 Why we like Rosetta Stone
Rosetta Stone immerses you in the target language by associating pictures, audio, and the written word. You will pick up English grammar naturally while various bonus features complement and speed up your language learning process.
| | |
| --- | --- |
| ⭐ Platforms: | Web, iOS, Android |
| ⌚ Time commitment: | 30 minutes per day |
| 💵 Price: | $11.99 – $179 |
| 🔄 Refund policy: | 30-day money-back guarantee |
| 🎁 Free Trial: | ✔️ |
Core Lessons – associate images with words and native speaker audio recordings. 
The Phrasebook – practice real-life pronunciation with voice recognition software.
Stories – improve reading and listening skills with native speaker-narrated material.
Live tutoring – participate in twenty-five minutes long live lessons with experienced tutors.
Why Rosetta Stone is the Best App to Learn English through Immersion
English learning apps use many methods. Still, Rosetta Stone's Dynamic Immersion is unique and effective. It turns simple items like images, replication, and audio into language tools. The language app covers English words, grammar, verbs, sentences, and everything! You will notice a much-needed surge in your English-speaking skills.
Along with immersion, you can avail of sessions with an English tutor. They provide rapid feedback on your performance. English is their native language, and you can ask them everything about the language. You can refer to the phrasebook to learn English words. Use the audio companion to brush up on your listening habits.
 Best App to Learn English with Instructors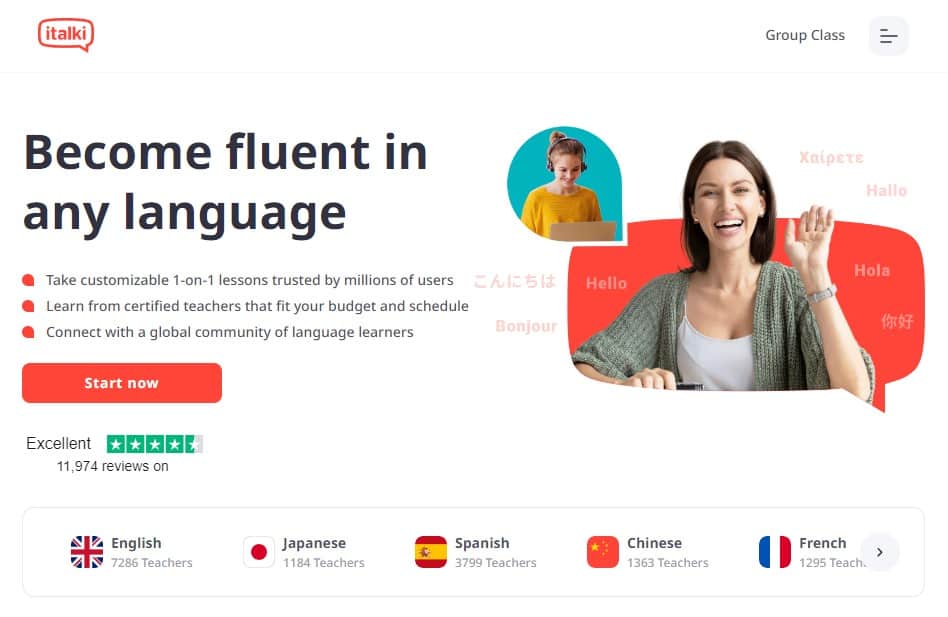 italki is the most popular online tutoring platform with a wide selection of teachers for the English language. The language exchange App provides all you need for tutoring and even some additional practice possibilities outside the classroom.
| | |
| --- | --- |
| ⭐ Platforms: | Web, iOS, Android |
| ⌚ Time commitment: | Few hours a week |
| 💵 Price: | $4 – $50 |
| 🔄 Refund policy: | 100% satisfaction guarantee |
| 🎁 Free Trial: | ✔️ |
Teacher Filtering – find the right tutor with the help of relevant filters.
italki Classroom – take classes with an in-built software without worrying about compatibility.
italki Credits – pay with a virtual currency and save money.
italki Discover – find various activities created by the italki community.
Why italki is The Best App to Learn English with Instructors
Italki is a language learning platform that connects you to native speakers. The English learning app helps you interact with people. The best thing is they use English as a native language. They will provide you with personalized learning. You can view profiles and choose a teacher from this English learning app.
Unlike other apps for learning English, here you can choose your learning style. You choose whether you prefer a structured approach or an unstructured one. You can even focus on learning English through a combination of different methods. Use their video call feature for real-life conversations, quick feedback, and fluency. They act like video lessons helping you to speak English.
Best App to Learn English with Authentic Content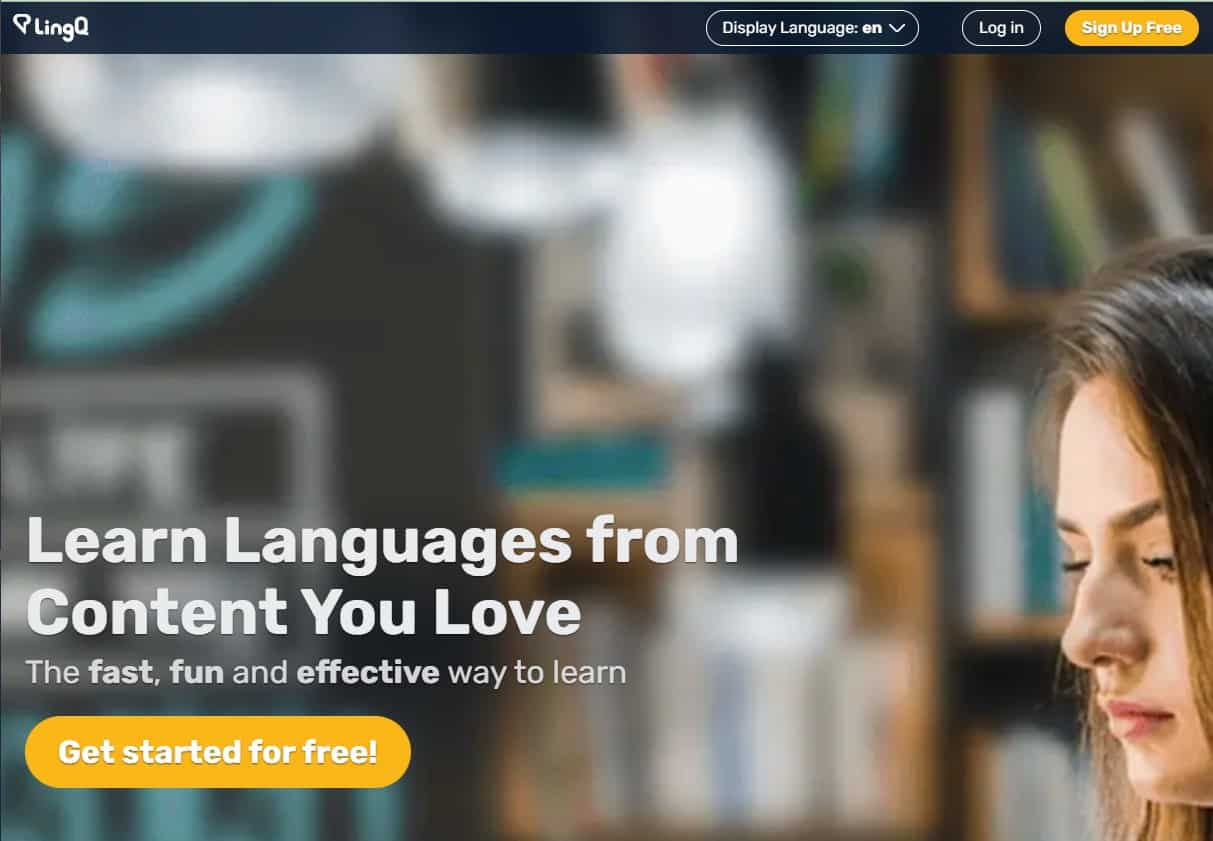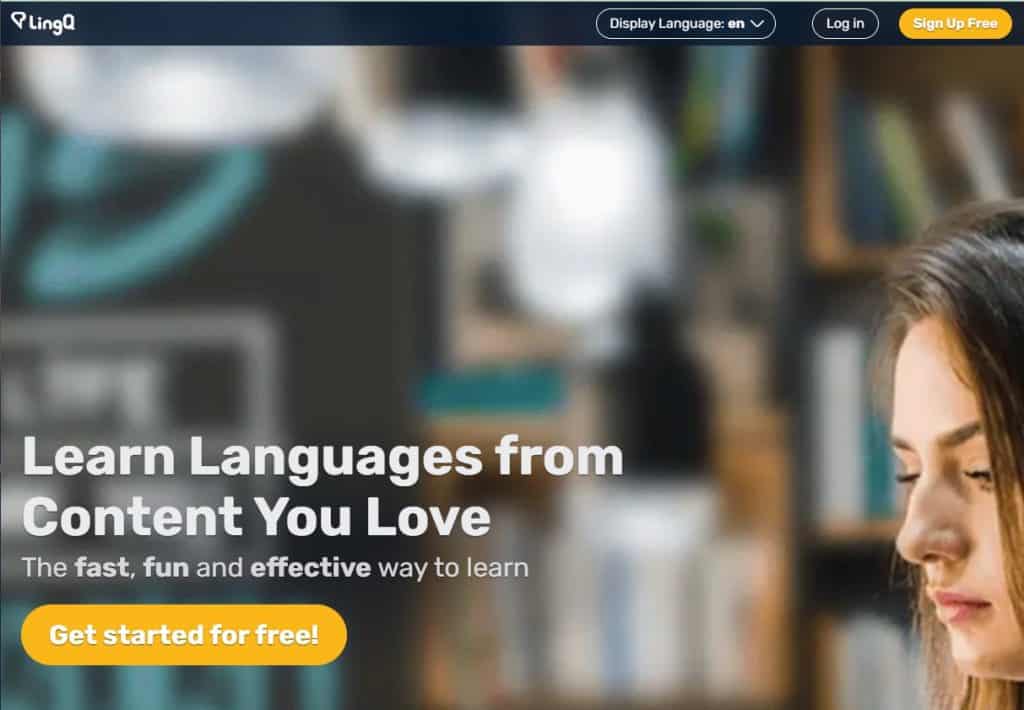 LingQ houses a wide selection of custom language learning content unique to the English language. Its simple and interactive design organizes various podcasts, books, news articles, and songs for a culturally rich language experience.
| | |
| --- | --- |
| ⭐ Platforms: | Web, iOS, Android |
| ⌚ Time commitment: | 30 minutes per day |
| 💵 Price: | $7.99 – $34.99 |
| 🔄 Refund policy: | 90-day money-back guarantee |
| 🎁 Free Trial: | ✔️ |
LingQ Reader – listen, read, and compile learning materials adjusted to your pace.
Flashcards – rehearse words you learned with color-coded, spaced repetition-powered card decks. 
Upload – import videos, reading materials, songs, and more to learn foreign languages faster.
LingQ Community – discuss pain points and participate in friendly competitions with other language learners.
LingQ Overview
LingQ is one of the best English learning apps with native content to improve your skill. You will find articles and podcasts to entice interest. You can also see interviews to improve your listening and verbal abilities. If you are more of a reader, there are books and blogs on various topics to enjoy.
Use the LingQ system to save the English phrases and words you prefer to review later. It helps recall by reinforcement. It works on your comprehension and fluency while working on your vocabulary. You can choose topics you enjoy and enhance your experience.
Best English App for Visual Learning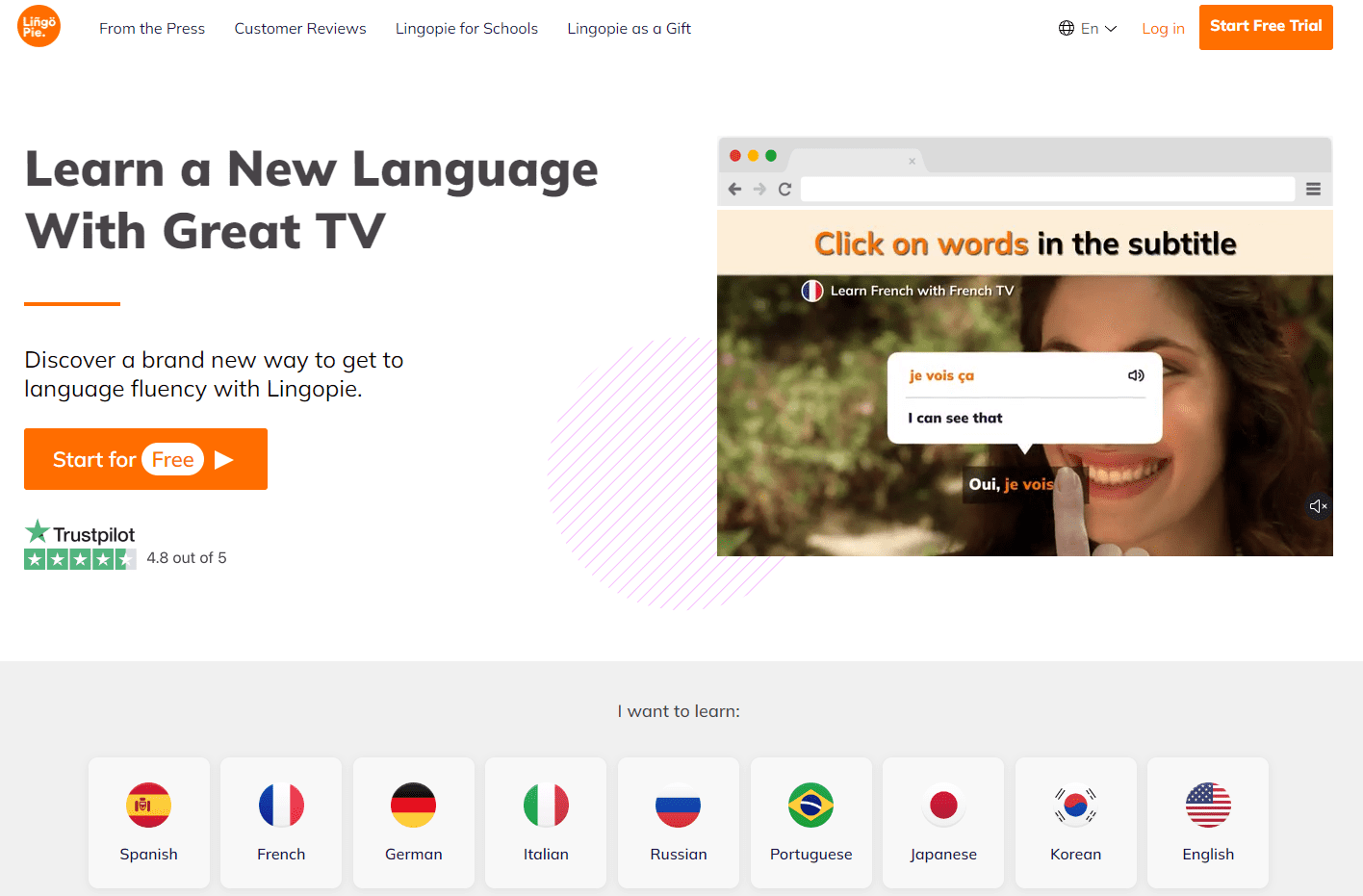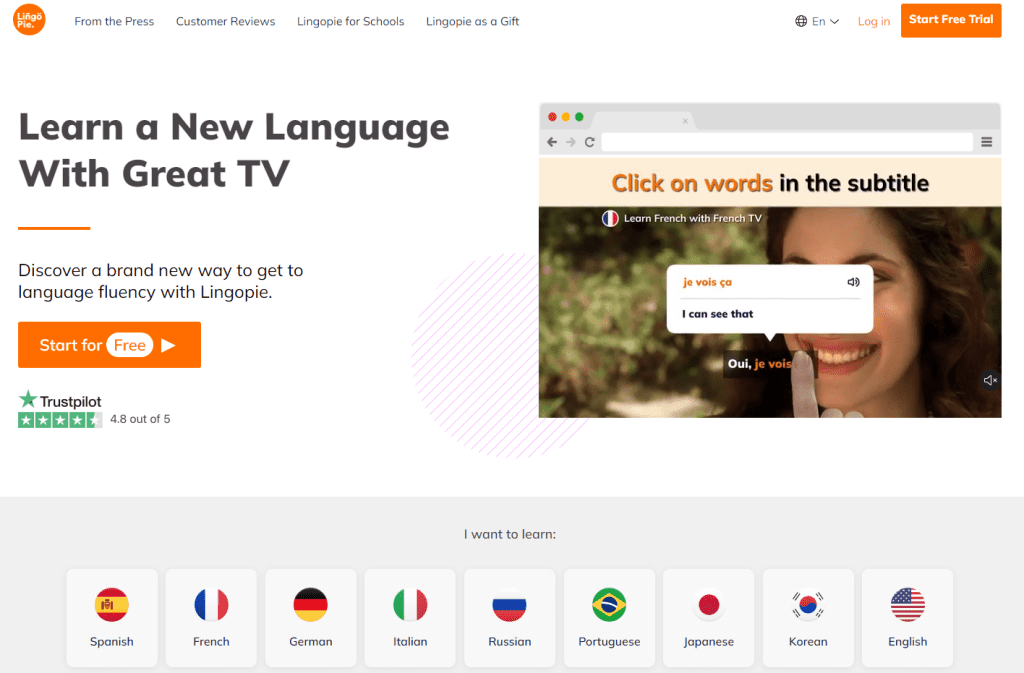 Lingopie is a full-fledged TV learning experience. It provides an extensive library of English-language video content for visual learning. There are multiple review options for memorization, a vibrant community, and even a private tutoring service.
| | |
| --- | --- |
| ⭐ Platforms: | Web, iOS, Android |
| ⌚ Time commitment: | 40 minutes per day |
| 💵 Price: | $12 – $199 |
| 🔄 Refund policy: | 7-day money-back guarantee |
| 🎁 Free Trial: | ✔️ |
TV Shows And Movies – enjoy authentic TV content while learning languages.
Audio Content – Listen to music, podcasts, and audiobooks to learn a new language.
Subtitles And Transcripts – follow subtitles of your target language and get instant translations.
Review and Practice – study and memorize words with flashcards and spaced repetition.
Lingopie Overview
English skills are not all about speaking. Listening can do wonders. Apps for learning English, like Lingopie, have a vast library of different shows. You can watch these global shows to understand cultural nuances. They also help with the daily uses of English. It is a fantastic source of entertainment while learning English.
The dual-language feature is outstanding for honing language skills. There are subtitles in your native language and English. You should see them both to understand the meaning better. You can also access the flashcards and built-in dictionary for help. Instead of a British Council class, you learn English through contextual immersion.
Best English App for Speaking Practice
Speechling improves pronunciation and listening skills through various exercises. It uses a vast library of high-quality English audio recordings, but the main benefit of this language-learning app is easy access to personalized feedback from a tutor.
| | |
| --- | --- |
| ⭐ Platforms: | Web, iOS, Android |
| ⌚ Time commitment: | 25 minutes per day |
| 💵 Price: | $19.99 – $239.99 |
| 🔄 Refund policy: | Non-refundable |
| 🎁 Free Trial: | ✔️ |
Skills – a collection of language courses covering vocabulary, basic expressions, and listening skills.
Speechling Conversations – answer questions, describe images, and discuss various topics with your new vocabulary.
Toolbox – improve every part of the target language with quizzes, flashcards, dictation practice, and more.
Study – learn to pronounce new words and memorize them with spaced repetition.
Speechling Overview
Learning English through Speechling will enhance your speaking power. It is fun because you read the words loudly and then record them. Native English speakers review the recordings and provide instant feedback on performance. It is a great way to build confidence and boost your language-speaking skill set.
The best part is the course content is diverse. You can access dialogue libraries and vocabulary lists. The app helps with sentence formation too. You can mix things up by finding your topic of interest from the list. The shadowing exercise is engaging. You get to replicate the way a native speaker pronounces new words.
 Best App To Learn English Grammar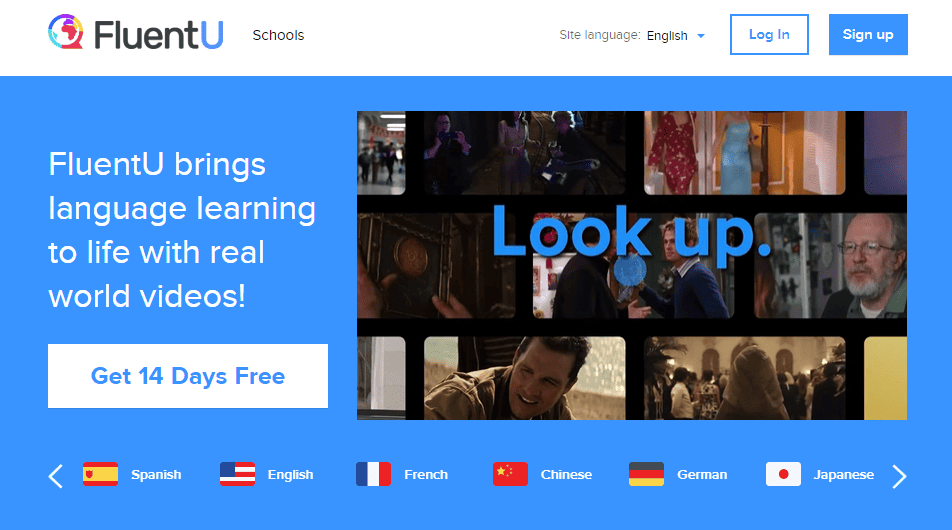 FluentU is built around a huge library of videos with transcriptions and translations for each language they cover, including English. It individualizes the learning of vocabulary, grammar, and culture through foreign language immersion.
| | |
| --- | --- |
| ⭐ Platforms: | Web, iOS, Android |
| ⌚ Time commitment: | 15 minutes per day |
| 💵 Price: | $29.99 – $143.99 |
| 🔄 Refund policy: | 20-day refund policy |
| 🎁 Free Trial: | ✔️ |
Audio and video lessons – find what native speaker content you want from a large variety of options.
Flashcards – create your own flashcards from the videos you watched for later study
Dictionary – define words in their context with selected videos.
FluentU Translator – look up information while watching videos to get translations and definitions of words.
FluentU Overview
Many believe British Council courses to be perfect for grammar. Well, FluentU is not far behind. FluentU is different from other English language apps because it uses natural learning. It offers practical knowledge through videos and clips. You don't have to dig your face in books to learn English. You have a seamless option to understand it in context.
English learners hold more information through these grammar lessons from auditory input. The content contains original clips with entertaining topics. You will get a grip on the language structure. Experts work on everything to ensure authenticity.
Best App to Learn English for Free​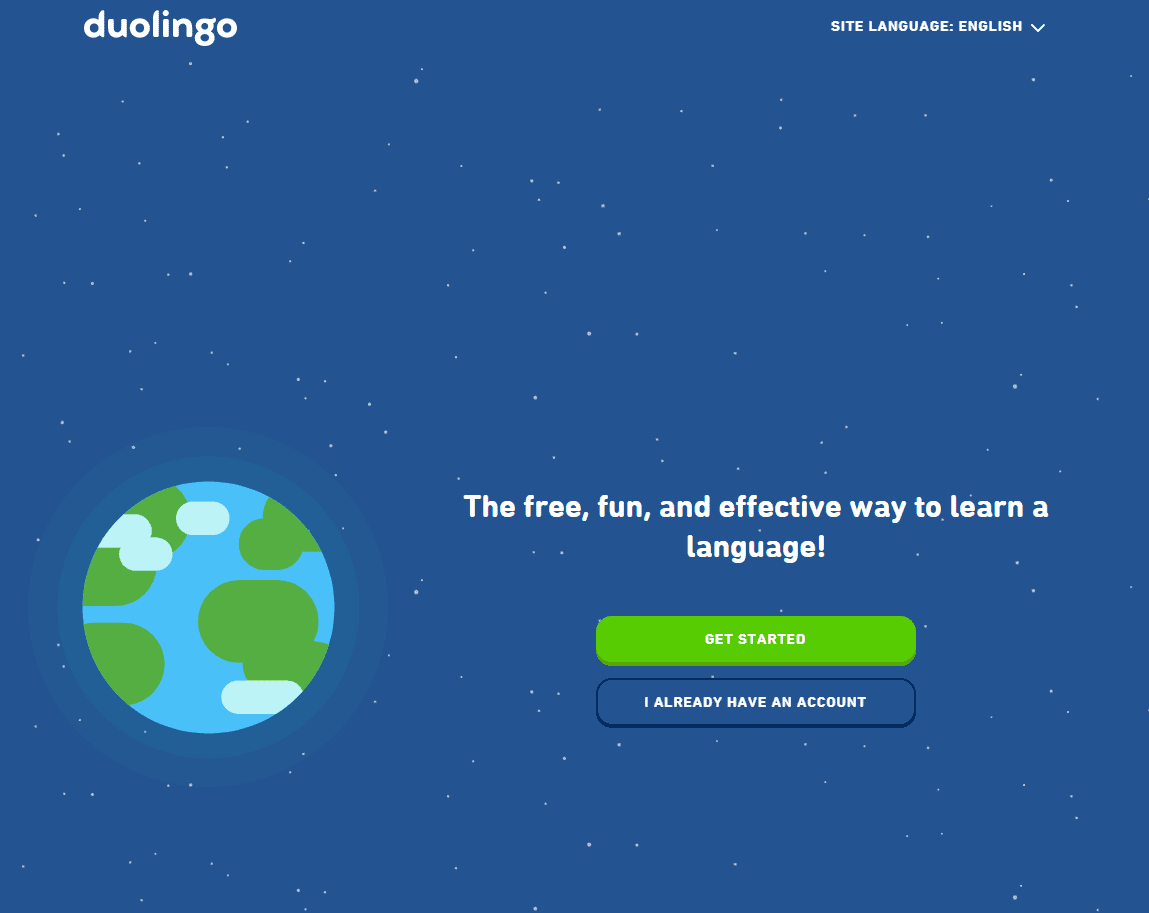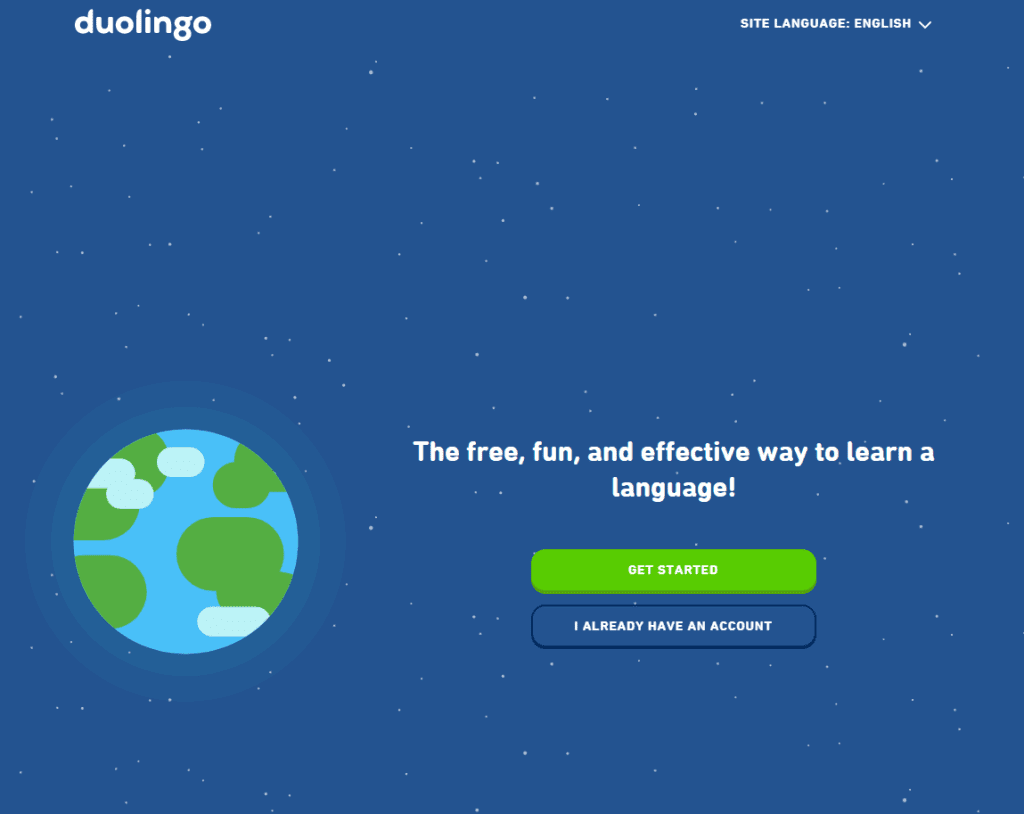 Duolingo is the most gamified language learning experience you can get for the English language. Just like in a video game, you must collect gems and earn XP while learning basic concepts of a new language.
| | |
| --- | --- |
| ⭐ Platforms: | Web, iOS, Android |
| ⌚ Time commitment: | 15 – 30 minutes per day |
| 💵 Price: | $9.99 – $79.99 |
| 🔄 Refund policy: | 48-hour refunds |
| 🎁 Free Trial: | ✔️ |
Gems, XP points, badges… – motivate yourself to learn with an abundance of elements from mobile games. 
Stories – read and listen to interactive stories bringing you closer to a real-life experience.
Roleplay – converse with a chatbot that can adjust to your proficiency level.
Personalized lessons – delve into short lessons teaching the basics of the target language while focusing on your weak spots.
Duolingo Overview​
Duolingo is a free English learning app with brilliant features. It uses gamification to engage learners. There are weekly challenges, bonus levels, XP boosts, and rewards. It is all like learning in a game. The free app teaches new words and grammar skills by spaced repetition. The English course contains units divided into lessons. Each lesson is 15 minutes.
English language learners can read stories, take quizzes, and practice. You can access your progress and find your mistakes there. Revise those new words and concepts completely free of cost. Native English speakers work on the Duolingo English course to provide authentic content.
English is the Lingua Franca wherever you go today. Learning this global language can open the doors to opportunities, travel, and ease. Language learners hesitate a bit while considering the best apps for learning English. But, it is brilliant for speaking practice, grammar rules, and vocabulary. They ditch the traditional classroom to keep you motivated.
Best Apps To Learn English: FAQ