English pronunciation might be the most confusing part of this language. Even if you are already well-versed in English vocabulary and grammar, pronouncing words like 'hiccough' might not be easy. Luckily, there are many tools to help us tackle the peculiarities of English pronunciation.
ELSA Speak is an English language speech assistant that uses artificial intelligence and speech recognition technology. It analyzes your pronunciation and provides instant feedback on how to improve it.
In this ELSA Speak review, we'll take a closer look at this platform and assess its effectiveness in helping you sound like a native language speaker.
A personalized approach to mastering English pronunciation
Through its cutting-edge AI and speech-recognition technology, ELSA Speak analyzes voice patterns and provides instant feedback on pronunciation. Additionally, the app uses results from your exercises to customize a learning program for your needs. This personalized approach makes ELSA Speak one of the most effective language tools for American English pronunciation.
Elsa Speak Review Summary
⭐ Rating:
8.9

★★★★★

🥇 Available languages:
1 (see below)
📈 Suits best for:
Intermediate and Advanced
🛒 Payment options:
1 Month/3 Months/12 Months
💵 Price:
$11.99 – $74.99
⌚ Hours of lesson time:
250+
🔄 Refund policy:
One business day prior to the renewal
🎁 Free Trial:
✔️
Disclaimer: Lingomee is an independent review site that may benefit from affiliate programs. Buying through our links makes our efforts possible without additional costs to you. Learn more here.
About ELSA Speak
ELSA (English Language Speech Assistant) Speak is a powerful English pronunciation app available on iOS and Android devices. It provides a platform for people to practice American English pronunciation so they can speak with a neutral American accent. 
The mission of ELSA Speak is to empower language learners with more opportunities by English confidently. It was created in 2015 after one of its founders experienced communication barriers due to her strong Vietnamese accent while studying at Stanford University.
ELSA Speak uses artificial intelligence and speech recognition technology to provide detailed feedback on pronunciation, syllable stress, and word choice. The app also uses that feedback to craft lessons around those problem areas to ensure your focus is always on the most critical parts.
The app offers a free version and a paid version, called ELSA Pro, which is quite affordable considering its features. We recommend ELSA Speak for intermediate and advanced English language learners that want to start speaking fluently.
When you first launch the ELSA Speak app, you can take a quick placement test or jump right into a lesson. We highly recommend taking the placement test because it allows ELSA to assess your proficiency level. The speaking assessment is simple and involves a few sentences to determine your proficiency. Elsa Speak is one of the best app to learn English pronunciation too!
ELSA Speak Review: Key Features
Unlike most other language-learning apps, ELSA Speak is primarily a pronunciation aid. As such, the app's functionality is built around its AI-based Speech Analyzer, which notes issues in your pronunciation to help you perfect your American accent.
All the other features serve to get you to use the Speech Analyzer in different ways to help you achieve your goal faster. They include a virtual coach, six different game types, a study set feature for personalized vocabulary practice, and a leaderboard to compete with other learners around the world.
Coach – Daily Training Lessons
As its name suggests, Coach is your guide on ELSA Speak. This feature customizes daily lessons for users to improve their speaking skills. When we reviewed this program, we saw that lessons are recommended based on the user's current proficiency, which is by the speaking assessment test results, as well as daily exercises.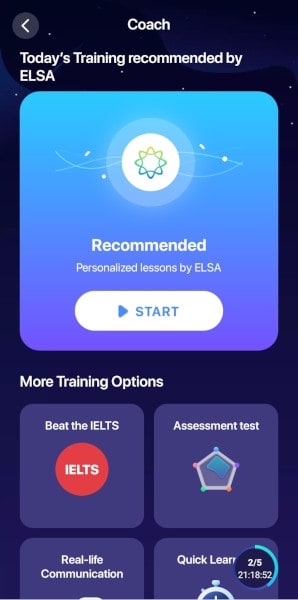 Users can set their learning goals to suit their schedules. When starting to use the app, one of the first steps is to choose the preferred time and duration for practicing every day. The Coach then sends notifications to remind the lessons, helping you stay on track with the language learning goals.
Speech Analyzer
In this ELSA Speak review of Speech Analyzer, we find out that it is a powerful tool that leverages artificial intelligence to evaluate a user's speech. It listens and then offers personalized feedback on how to improve pronunciation, speaking, pacing, and vocabulary.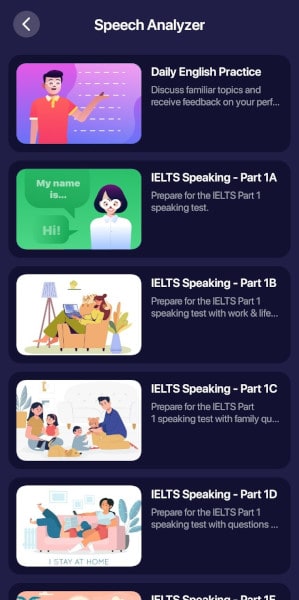 When we reviewed this program, we find out that one of the main benefits of the Speech Analyzer is its tutorials, which provide customized exercises to help users learn the correct pronunciation of words. The AI analysis then allows the feature to tailor its suggestions to the individual user's needs, making the learning process more effective.
The feature also provides users with projected scores on English language exams such as TOEFL and IELTS. The feedback helps to pinpoint mistakes and set learner's proficiency level which is essential for passing these exams.
Moreover, the Speech Analyzer is compatible with major video conferencing tools like Zoom, Slack, Google Meet, and Microsoft Teams, helping to improve everyday English in real-time and suggesting areas for improvement. It is also useful for those who need to improve their speaking skills for business English.
Game Types
ELSA Speak offers six different game types, each aimed at improving specific areas of the English language.
The Pronunciation game enables users to repeat words and phrases while receiving detailed feedback on their pronunciation. 
The Word Stress game helps users learn to emphasize the correct syllables within words. 
The Listening game allows users to hear any word pronounced by a native speaker. 
The Intonation game helps users learn the correct tone and inflection for different sounds. 
The Conversation and Video Conversation games allow users to practice their speaking skills in a more immersive environment. 
Study Sets
This feature allows users to select specific words or phrases they want to focus on and add them to their daily practice. One of the main benefits of Study Sets is that it allows users to customize their learning experience and focus on any word they need to improve.
Users can view and use study sets created by other ELSA learners to practice their pronunciation. Moreover, the Study Sets feature also allows users to track their progress over time, as it saves their previous results for each word or phrase.
Leaderboard
ELSA Speak's Leaderboard motivates users to improve their English language speaking skills by competing with other learners globally. Users earn points by completing lessons and achieving daily learning goals. These points determine their weekly ranking on the leaderboard.
Users must complete at least one ELSA lesson per week to participate, and those who have not earned points get demoted to the previous tier. When we reviewed this course, we find out that Leaderboard feature helps users stay motivated and engaged in their efforts to learn English.
Quality of the Learning Material
ELSA app offers a comprehensive approach to improving American English speaking skills. With its quick and engaging lessons, users are motivated to practice regularly. 
The app's feedback system provides a thorough and speedy evaluation of your pronunciation. ELSA also stands out with its detailed reports and scores, grading users' pronunciation, fluency, intonation, syllable stress, and listening abilities. 
In addition to its focus on pronunciation, ELSA provides users with all the words for everyday communication, making it a practical tool. Such an approach is also personalized by focusing on the user's weakest skills, bringing them to the native speaker level faster.
While ELSA Speaks is an excellent tool for improving everyday English, it's not designed for beginners. The app focuses on refining existing English skills and helping the user sound like a native speaker.
Therefore, you must have a good grasp of basic English language concepts before using ELSA app. But for those looking to improve their fluency and take their English skills to the next level, ELSA Speak is an excellent choice.
Verbal Practice
ELSA Speak offers users numerous opportunities to practice their speaking skills. Each lesson includes interactive exercises that allow users to practice speaking words, phrases, and sentences.
The Speech Analyzer provides instant feedback, enabling users to correct pronunciation mistakes in real time. It accurately pinpoints issues and uses color schemes to indicate the user's progress toward sounding like a native English speaker. Additionally, it also identifies specific problems, such as syllable stress or intonation.
The Coach feature then tailors future lessons based on users' verbal practice exercises to address their specific issues more effectively. It ensures that every exercise on ELSA Speak has a productive outcome.
Vocabulary
ELSA Speak is one of the best language apps for building English vocabulary. The whole premise behind the app is to help you speak like a native. As such, all activities on ELSA Speak involve practicing how to say different words and phrases that are commonly used in North America. 
This constant exposure to different words, in addition to learning how to pronounce them correctly, can go a long way in building your vocabulary database and helping you sound even more native.
In addition to the core lessons, ELSA Speak also offers Study Sets and a Dictionary feature to help users learn English words. Study Sets are themed collections of words and phrases, while the Dictionary provides definitions, pronunciation, and example sentences for any word users want to learn.
Repetitiveness
Despite the vast array of features and activities employed by ELSA Speak to diversify the learning process, they all have the same goal: practicing English pronunciation. Some may argue that ELSA Speak is repetitive.
When we reviewed this app, we can ensure that different ELSA features break the monotony, so you won't feel burned out. The Leaderboard is a good example that pushes you to practice even when your motivation to learn English is dwindling.
ELSA Speak Review: Simplicity of Operation
ELSA Speak's interface is a breeze to use and tailored for an effortless learning experience. Colors are simple, labels are intuitive, and the loading times are fast. It ensures you can learn English undistracted.
The first-time user experience is seamless, providing clear instructions on how to get started and what to expect from the pronunciation app. Additionally, ELSA Speak's unique and original images add a personal touch to the learning experience.
ELSA Speak: Alternatives & Competitors
ELSA Speak vs Glossika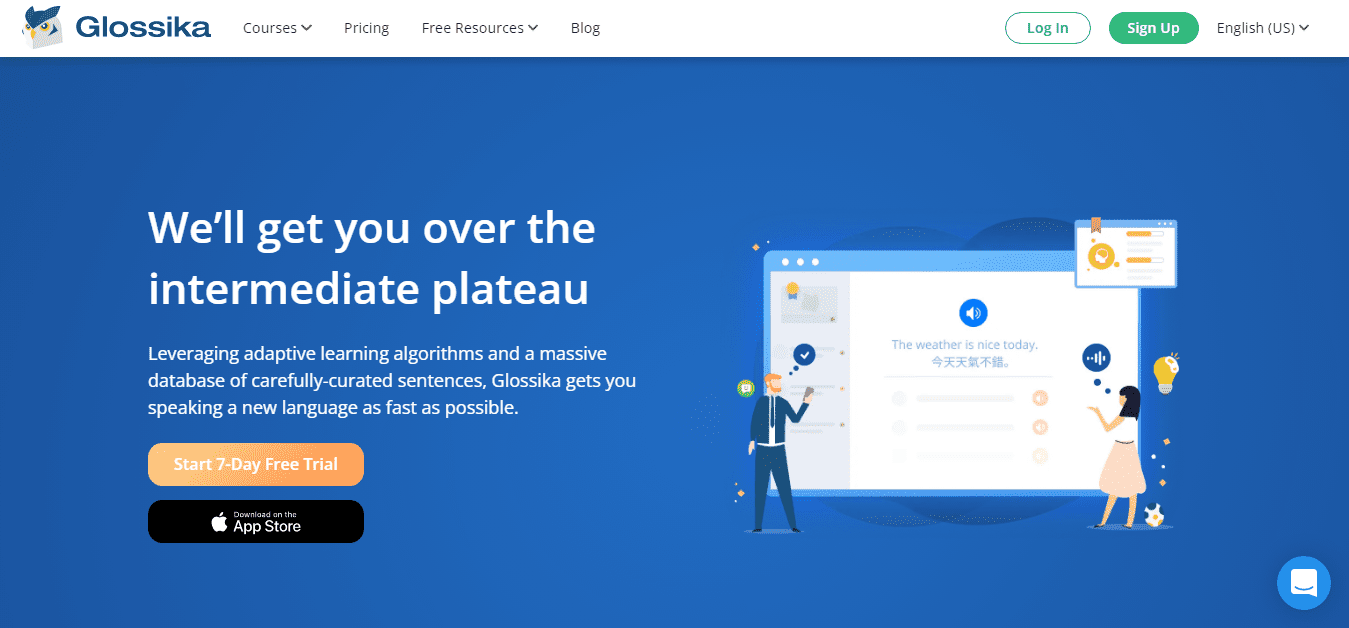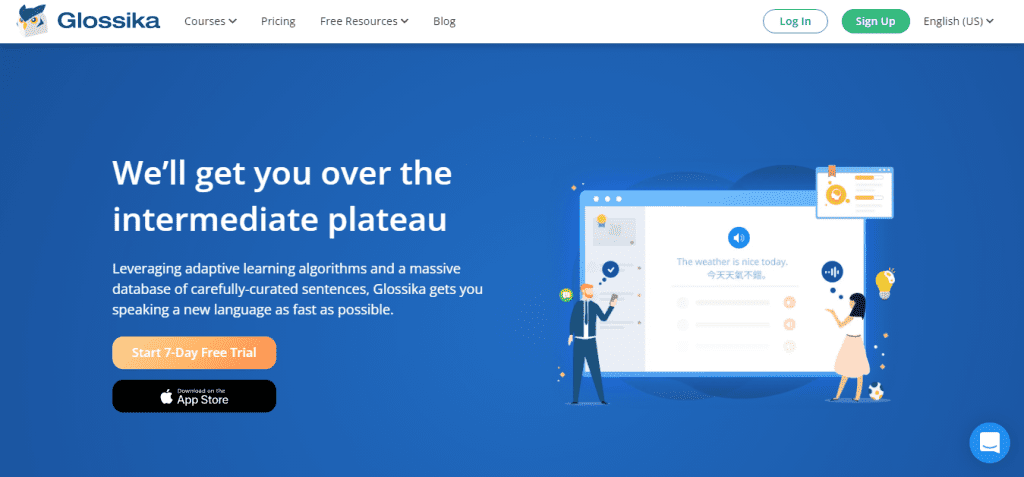 Glossika specializes in helping learners overcome the intermediary gap by helping to memorize new words and sentence structures. Its English language course can supplement ELSA Speak by helping you remember words while perfecting your pronunciation. You can read our full Glossika review here.
ELSA Speak vs Speechling
Speechling is a similar program to Speakly. Both aim to improve your pronunciation by using the help of native speakers. However, ELSA Speak supports only English, while Speechling has additional 12 languages included in one price. Find more information in our in-depth Speechling review.
ELSA Speak vs Pimsleur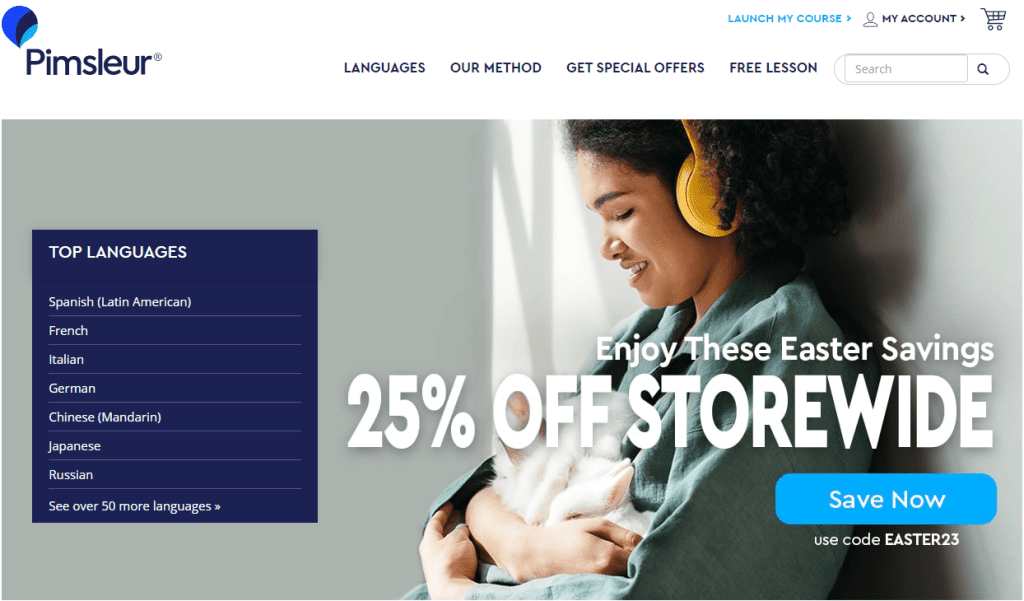 Pimsleur is an audio-based app tasking you with listening and repeating target language words and phrases. Compared to ELSA Speak, it's better for comprehension and provides more self-studying possibilities. It is a good idea to start with Pimsleur if you are a beginner. Take a look at our Pimsleur review to find more.
ELSA Speak vs Babbel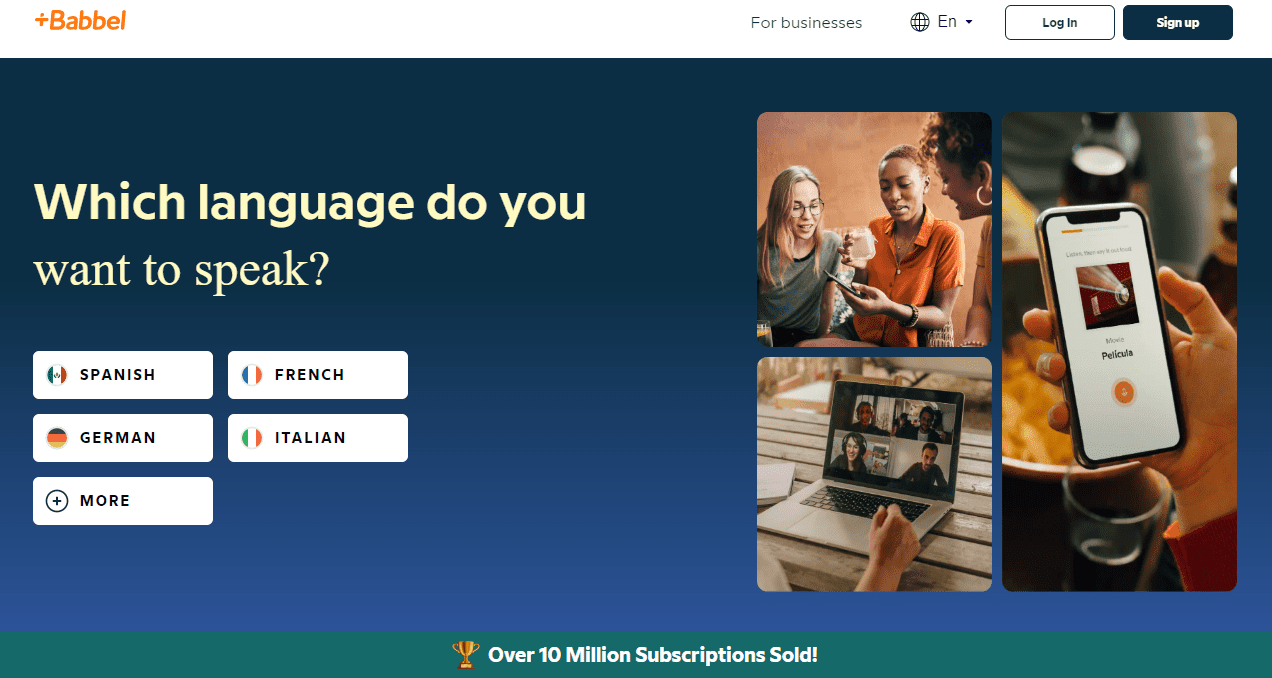 Babbel is a premium-feel language app, popular for more than fifteen years. Its English course includes interactive exercises, podcasts, voice recognition, games, and more. While Babbel isn't so focused on pronunciation practice as ELSA Speak, it can give you a decent start. Find more information in our Babbel review.
ELSA Speak vs EnglishClass101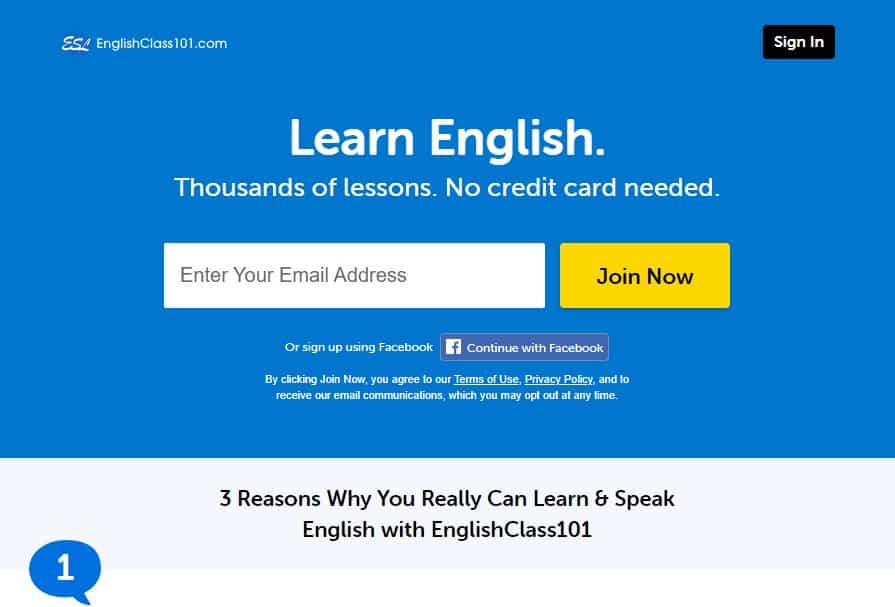 EnglishClass101 belongs to a series of podcast-like online courses. It can help you with comprehension and a bit with pronunciation (no speech recognition tool), but you'll still need a tutor. EnglishClass101 does provide tutoring services, but we think your money will be better spent on ELSA Speak. Find more in this EnglishClass101 review.
What Areas Could be Improved?
While ELSA speak is an excellent app for improving American English pronunciation, there's always room for improvement. 
Firstly, it could diversify the accents it focuses on to include British, Australian, and Canadian English practice. It will make ELSA Speak more inclusive and useful for people who want to learn the pronunciations of different regions.
The app could also benefit from incorporating lessons on grammar. It would make the app more comprehensive, allowing them to improve their overall English language proficiency.
ELSA Speak Review of Pricing
ELSA SPEAK offers a subscription-based pricing model with different plans. The plans are based on the length of the subscription and include monthly, three-month, and annual plans. The prices range from $11.99 per month to $74.99 for an annual subscription. 
| | | |
| --- | --- | --- |
| Subscription | Price | Payment |
| 1 Month | $11.99 | Charged monthly |
| 3 Months | $8.66 | One charge of  $25.99 |
| 12 Months | $6.25 | One charge of  $74.99 |
Free Trial
ELSA Speak offers a seven-day free version to its users. The trial includes full access to all the features of the app, and users can cancel anytime during the trial period without any charge.
ELSA Speak Coupons and Discounts
ELSA Speak occasionally offers discounts on special occasions like Black Friday and other holidays. The discounts are available to both new and existing users. So feel free to check the app or their website for any ongoing promotions.
Refund Policy
If you want to cancel your ELSA Pro in-app subscription and request a refund, the process differs depending on where you purchased it. For Apple/Google subscriptions, follow the instructions on ELSA Speak's FAQ page to cancel and request a refund. 
When you cancel a subscription, it will not renew and you can use it until it expires. Just remember that all subscriptions are renewed automatically unless you cancel at least 24 hours before the last day.
ELSA Speak Pricing Compared to Competition
ELSA Speak's pricing is comparable to similar apps, such as Babbel or Rosetta Stone, which also provides ways to practice pronunciation. However, ELSA Speak helps you to focus on learning English, making it unique compared to apps that try to cover more languages.
Therefore, while similar apps can help with pronunciation practice, ELSA Speak's specialized focus allows it a more in-depth approach to perfecting your American English accent. It makes ELSA Speak a unique option for those who want to improve their American English pronunciation without wasting money on anything else.
ELSA Speak Ratings from Other Users
Google Play Store – 4.7 (10M+ downloads)
Apple App Store – 4.8 (61.9K ratings)
G2 – 4.5
Trustpilot – 3.2
ELSA Speak Review: Assistance to Clients
ELSA speak English offers excellent customer support. They have an extensive FAQ section that covers most of the common issues. The app ELSA also offers email support, and users can expect a response within 24 hours. They do not have a live chat, allowing you to call them instead.
ELSA Speak Review: What Sets it Apart?
ELSA Speak app delivers on its promise to improve English pronunciation and help users speak with a neutral American accent. While it doesn't offer comprehensive language learning, this app is a valuable tool for those with a strong grasp of English. With ELSA Speak, you can focus on refining your pronunciation skills without many distractions.
ELSA Speak Frequently Asked Questions