Lingomee is an independent review site that may benefit from affiliate programs. Buying through our links makes our efforts possible without additional costs to you.
Learning Vietnamese may be daunting because of intricate grammar, unfamiliar vocabulary, and melodic pronunciation. The lack of speaking practice in the US makes it even harder to learn Vietnamese properly. The solution to your language-learning difficulties is language learning apps and platforms.
With the click of a button, you can unlock a treasure trove of resources for learning Vietnamese. Every language learning app on our list will guide you through extensive grammar explanations, expand your vocabulary, and refine your pronunciation. Even more, the best apps to learn Vietnamese also include exchange opportunities with other language learners and professional tutors.
The best apps to learn Vietnamese not only address grammar, vocabulary, pronunciation, and character recognition, but they also provide immersive practice opportunities tailored to most language learners worldwide.
Best Overall App for Learn Vietnamese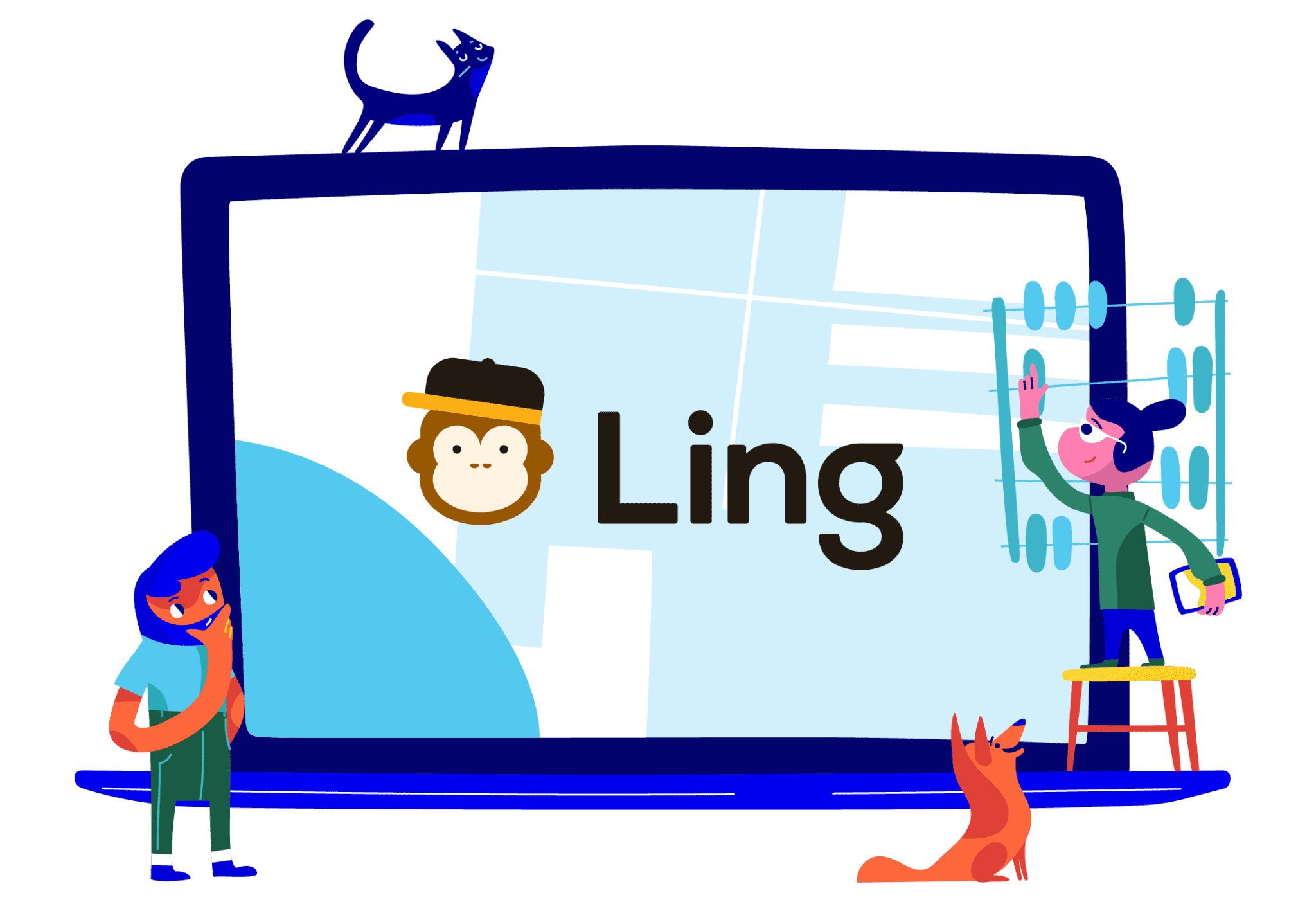 Learn Vietnamese with short and well-gamified lessons
Best Vietnamese App for Novices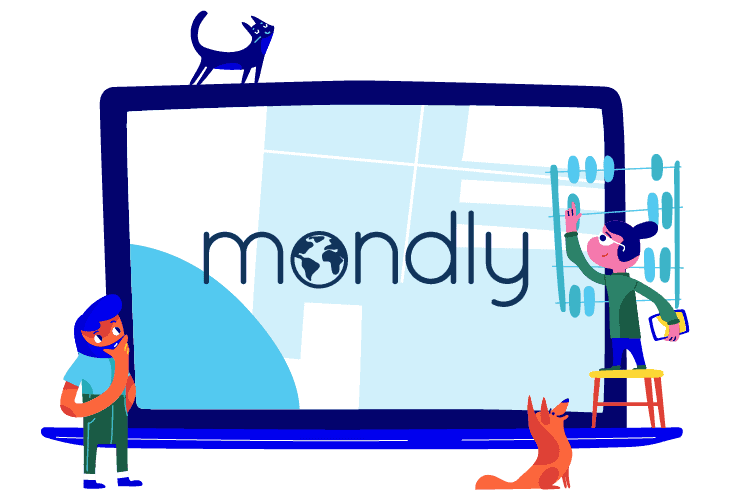 An innovative Vietnamese language learning app with cutting-edge technology
Best Vietnamese App with Lifetime Access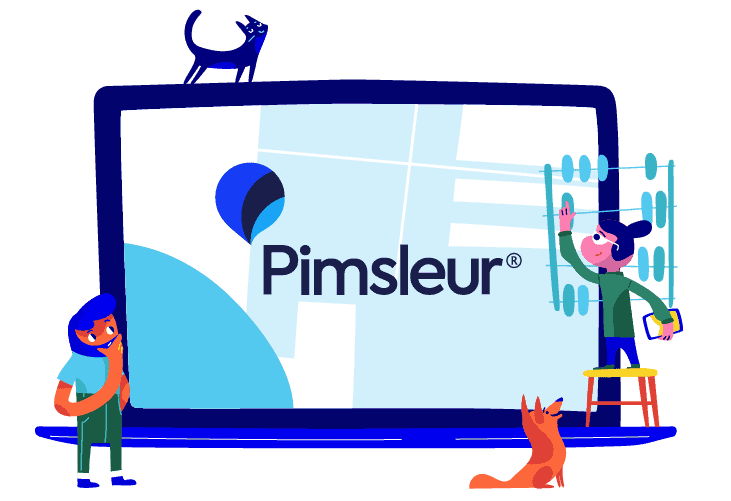 A compelling app with audio lessons to learn Vietnamese 
How to Choose the Best Vietnamese Language Learning App
The popular language learning app market is saturated, so finding the best Vietnamese apps to learn the language is time-consuming. It takes throughout research and testing to see what's actually effective. Here at Lingomee, we're all about making it easier for you. We benchmark all products through the same measures.
| | |
| --- | --- |
| ⭐ Rating | A sum of user experience, content quality, features, customer support, and value for money. |
| 🥇 Available languages | Most relevant for studying multiple languages but tells a lot about the best apps to learn and speak Vietnamese. |
| 📈 Suits best for | Evaluations are based on ACTFL guidelines, but we also measure how fast you will move up a level. |
| 🛒 Payment options | Shows how flexible the pricing plans are and, in most cases, how much you can save. |
| 💵 Price range | A measure of much you should expect to spend on a language-learning app. |
| 📚 Hours of study time | An approximate measure of how much language learning material there is for one language. |
| 🕒 Time commitment | Optimal daily dedication for the best results, as spending more time isn't always the best strategy. |
| 💻 Platforms | Where you can use the best apps to learn Vietnamese.  |
| 🔄 Refund policy | A money-back guarantee is a safeguard for your money. |
| 🎁 Free Trial | Most of our best apps to learn Vietnamese do not require a credit card to signup. |
Comparison Of The Best Vietnamese Langauge Learning Apps
6 Best Apps to Learn The Vietnamese Language - Our Comprehensive List
Best Overall App to Learn Vietnamese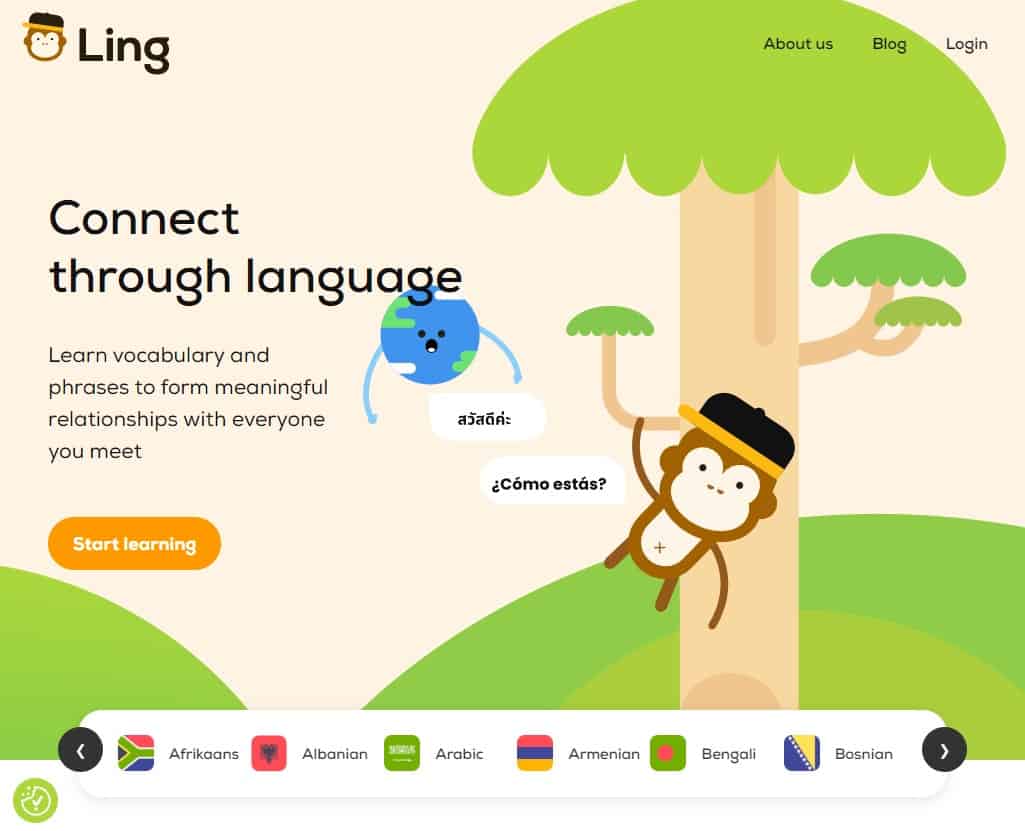 With many hard-to-find languages, the Ling app is an effective option for many language learners. Short and gamified Vietnamese lessons will provide the necessary background to make the first steps in understanding to speak Vietnamese language.
| | |
| --- | --- |
| ⭐ Platforms: | Web, iOS, Android |
| ⌚ Time commitment: | 10-20 minutes per day |
| 💵 Price: | $8.99 – $149.99 |
| 🔄 Refund policy: | 30-day money-back guarantee |
| 🎁 Free Trial: | ✔️ |
Ling lessons – spell, write, match, and choose the correct words from a list.
Chatbot – start a dialogue in your target native language with a helpful AI.
Review – rehearse the learned Vietnamese vocabulary by answering questions from completed courses.
Exam – test your knowledge in a timed exercise format.
Why Ling App is The Best Overall App to Learn Vietnamese
When it comes to learning Vietnamese, Ling App is the best overall app for language learners worldwide. With a strong focus on structure, Ling App provides well-organized lessons that cover essential grammar lessons, Vietnamese vocabulary, and pronunciation, ensuring a solid foundation. Ling App mostly teaches you the Northern Vietnamese dialect.
One standout feature of the Ling App is its interactive approach, which keeps users engaged and motivated throughout their language-learning journey. The app offers a variety of exercises, quizzes, and games that make learning Vietnamese not only educational but also enjoyable.
Pricing
The Ling app provides monthly ($8.99) or annual ($79.99) payment plans. But those committed to long-term study of less popular languages will find the lifetime ($149.99) subscription of the best value. The Ling app also provides a seven-day free trial to test all of its features and learn languages yourself.
Best Vietnamese App for Novices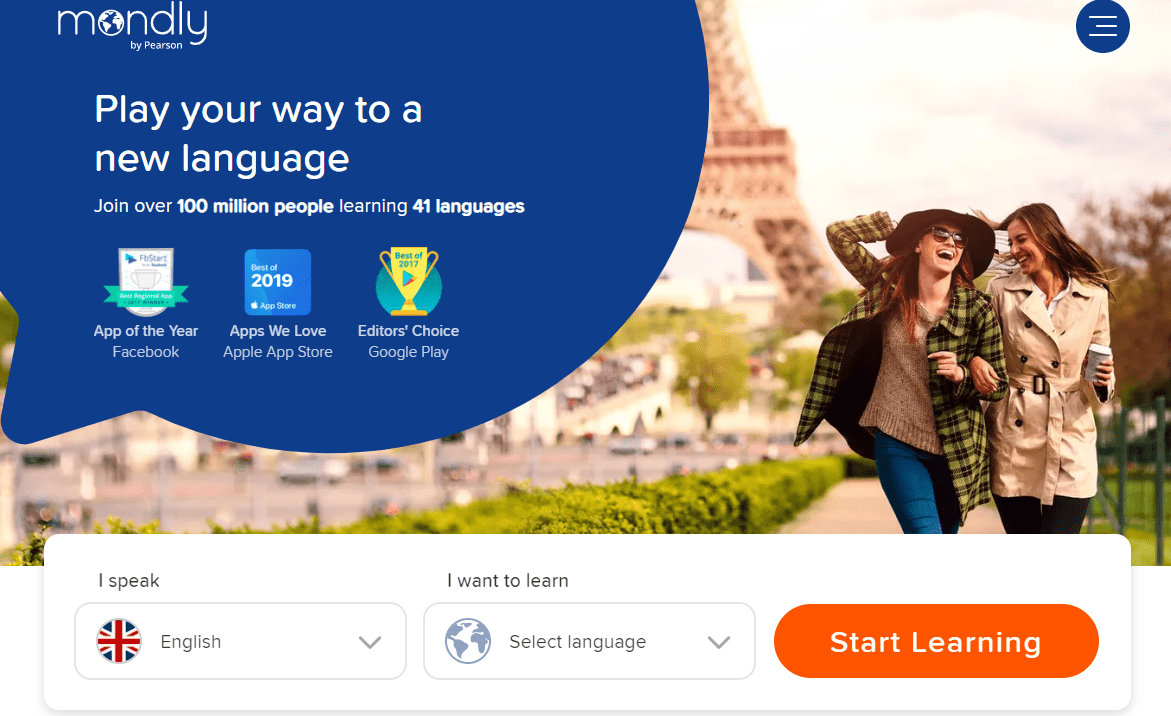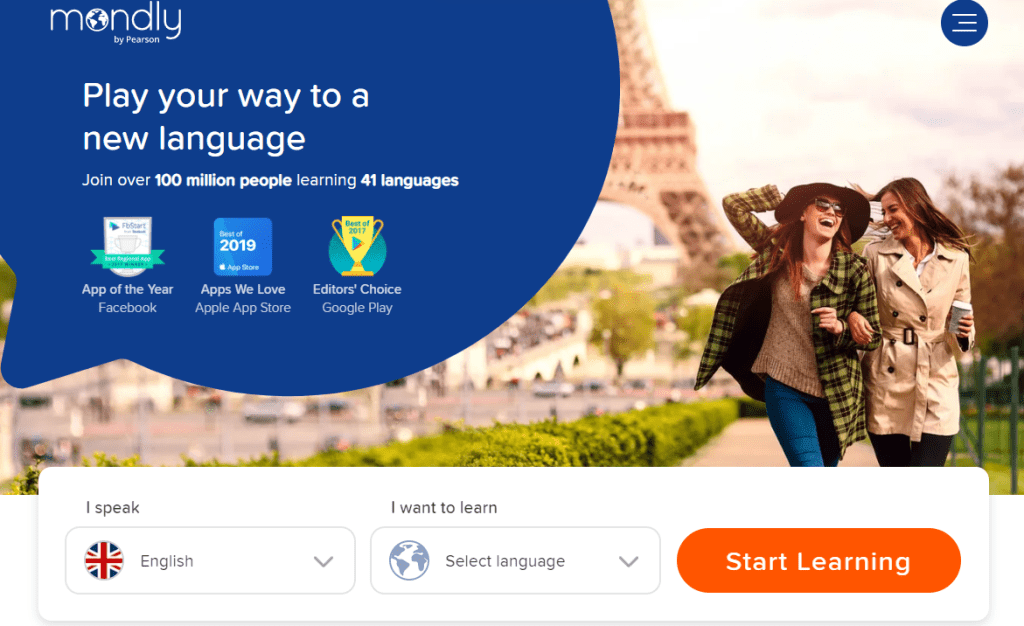 Mondly might be the most innovative Vietnamese language-learning app on the market. It appeals to language learners of various levels with gamified and even virtual reality lessons. Language learning is guaranteed to be fun with Mondly.
| | |
| --- | --- |
| ⭐ Platforms: | Web, iOS, Android |
| ⌚ Time commitment: | 40 minutes per day |
| 💵 Price: | $9.90 – $89.99 |
| 🔄 Refund policy: | Individual |
| 🎁 Free Trial: | ✔️ |
Speech Recognition Technology – gain confidence in speaking with advanced voice recognition.
Interactive Chatbot – receive instant feedback on your conversational skills.
AR and VR Modules – engage with digital characters and objects while learning a language.
Mondly Kids – immerse your kids to learn languages through interactive games.
Why Mondly is The Best Vietnamese App for Novices
Mondly is one of the best picks if you're just beginning to learn Vietnamese. Its intuitive methodology and tailored features make the Vietnamese course seamless for beginners. Mondly also incorporates speech recognition technology, which allows beginner learners to speed up their speaking practice, communication skills and receive instant feedback.
Apart from this, Mondly features cultural insights, contextual examples, and even VR immersion. It's all to enable learners to grasp the nuances of the Vietnamese language and culture. Fostering a deeper connection with any Asian language is important for learning they are culturally distinct. Mondly achieves this flawlessly.
Pricing
The payment options of Mondly are flexible – you can pay every month ($9.99), every three months ($29.97), or annually ($47.99). The lifetime subscription ($89.99) has great value for money, providing access to all languages and features. You can also try out Mondly with the seven-day free trial.
Best Vietnamese App with Lifetime Access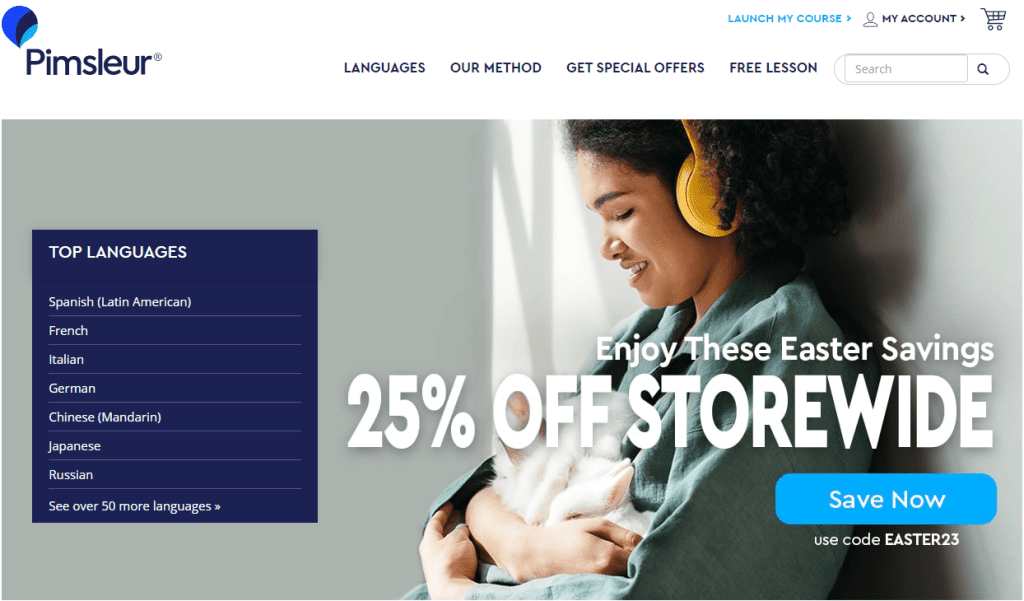 Pimsleur Vietnamese gets you conversational in a new language with interactive audio lessons, language courses, and games. Vietnamese native speakers will walk you through basic Vietnamese vocabulary and the most important concepts for reading, grammar lessons designed, and writing skills.
| | |
| --- | --- |
| ⭐ Platforms: | Web, iOS, Android |
| ⌚ Time commitment: | 30 minutes per day |
| 💵 Price: | $14.95 – $575 |
| 🔄 Refund policy: | 30-day money-back guarantee |
| 🎁 Free Trial: | ✔️ |
Driving and Lessons Offline Mode – download audio and video lessons for offline use and easily control the app while driving.
Speak Easy challenge – build conversational skills, expand Vietnamese vocabulary, and get conversational in real-life settings.
Voice coach – advanced speech recognition technology for pronunciation practice.
Speed Run Game – memorize and translate words quickly with an interactive game.
Why Pimsleur is The Best Vietnamese App with Lifetime Access
Pimsleur is known for lessons that focus on practical conversation skills, allowing users to engage in real-life Vietnamese anytime. Compared to most other apps to learn Vietnamese, Pimsleur has the most content. Enough for a lifetime of language mastery. Lifetime access makes Pimsleur one of the best apps to learn Vietnamese for non-native speakers.
Pimsleur uses unique audio-based learning, immersing language learners through carefully crafted dialogues and listening comprehension exercises. The app's high-quality recordings of native speakers help users develop authentic speaking skills and a great opportunity to learn authentic Vietnamese grammar.
Pricing
Pimsleur offers affordable subscription options ranging from $14.95 monthly audio-only Vietnamese course to $150 for all-inclusive individual courses. Premium Pimsleur account provides access to all available languages and levels. The seven-day free trial is a great way to test Pimsleur before purchasing.
Best App to Learn Vietnamese with Audio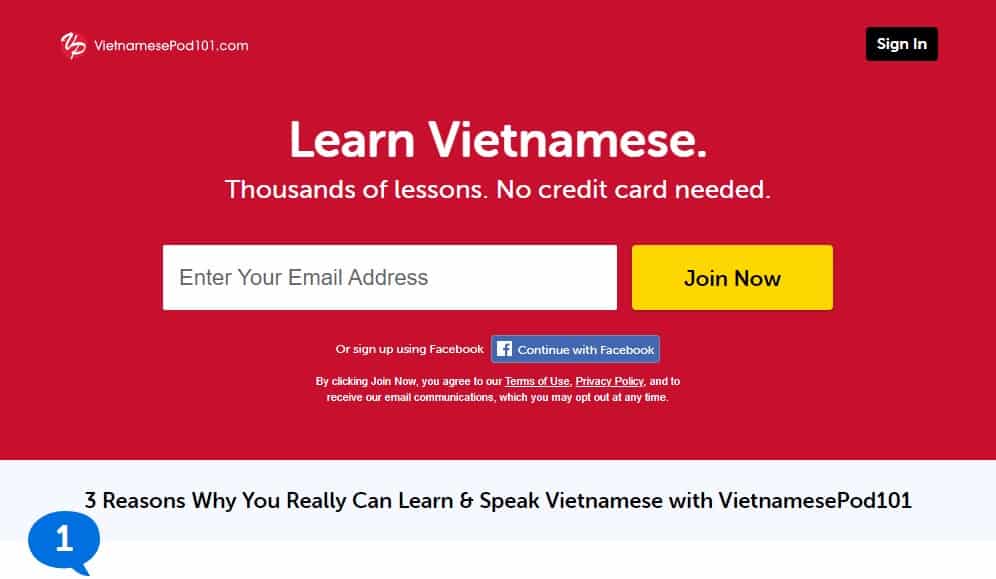 Why we like VietnamesePod101 
Vietnamese Pod 101 provides an extensive collection of podcast-like Vietnamese courses with the same high-quality standard in each. Listen to native speakers' dialogues adjusted for your level and accessible at your own pace.
| | |
| --- | --- |
| ⭐ Platforms: | Web, iOS, Android |
| ⌚ Time commitment: | 40 minutes per day |
| 💵 Price: | $4 – $552 |
| 🔄 Refund policy: | 60-day money-back guarantee |
| 🎁 Free Trial: | ✔️ |
Pathways – learn with personalized lesson plans suiting your interests.
Dialogues – follow native speakers' conversations while making notes and recording yourself.
Vietnamese Vocabulary – study each word separately with its pronunciation and translation.
Lesson Notes – read comprehensive yet concise notes on the most crucial concepts of your target language.
VietnamesePod101 Overview
VietnamesePod101's innovative methodology and audio-centered approach make it one of the best apps to learn Vietnamese listening comprehension and practice speaking skills. With a wide range of audio and video lessons, dialogues, and podcasts, the app offers an immersive experience for a visual learner to train his ears and practice pronunciation with ease.
The app's interactive features, such as lesson quizzes and vocabulary review tools, ensure learners have enough speaking practice to track their progress. Along with audio, the structured lessons provide a clear progression from beginner to advanced levels, covering essential vocabulary, Vietnamese grammar, and conversational phrases.
Best App to Learn Vietnamese by Verbal Practice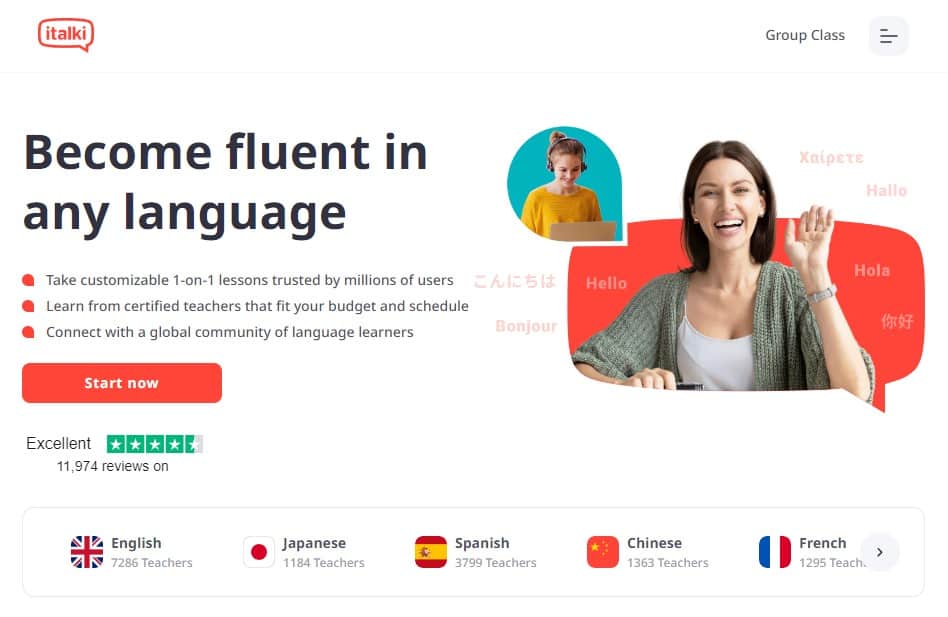 italki is the most popular online tutoring platform with a wide selection of teachers for the Vietnamese language. The language exchange App provides all you need for tutoring and even some additional practice possibilities outside the classroom.
| | |
| --- | --- |
| ⭐ Platforms: | Web, iOS, Android |
| ⌚ Time commitment: | Few hours a week |
| 💵 Price: | $4 – $50 |
| 🔄 Refund policy: | 100% satisfaction guarantee |
| 🎁 Free Trial: | ✔️ |
Teacher Filtering – find the right tutor with the help of relevant filters.
italki Classroom – take classes with an in-built software without worrying about compatibility.
italki Credits – pay with a virtual currency and save money.
italki Discover – find various activities created by the italki community.
italki Overview
italki provides an immersive platform to hone speaking skills with its vibrant community of Vietnamese language tutors and exchange partners. The app provides the best opportunities to find dynamic conversations, empowering learners to engage in real-life dialogue with native language speakers from Vietnam.
italki is one of the best apps to Learn Vietnamese because of its flexible filters. Students can handpick tutors based on teaching style, expertise, and cultural background. You can further enrich your language learning experience as the app offers language exchanges. This lets you connect with native Vietnamese speakers for authentic conversation practice.
Best App to Learn Vietnamese for Free​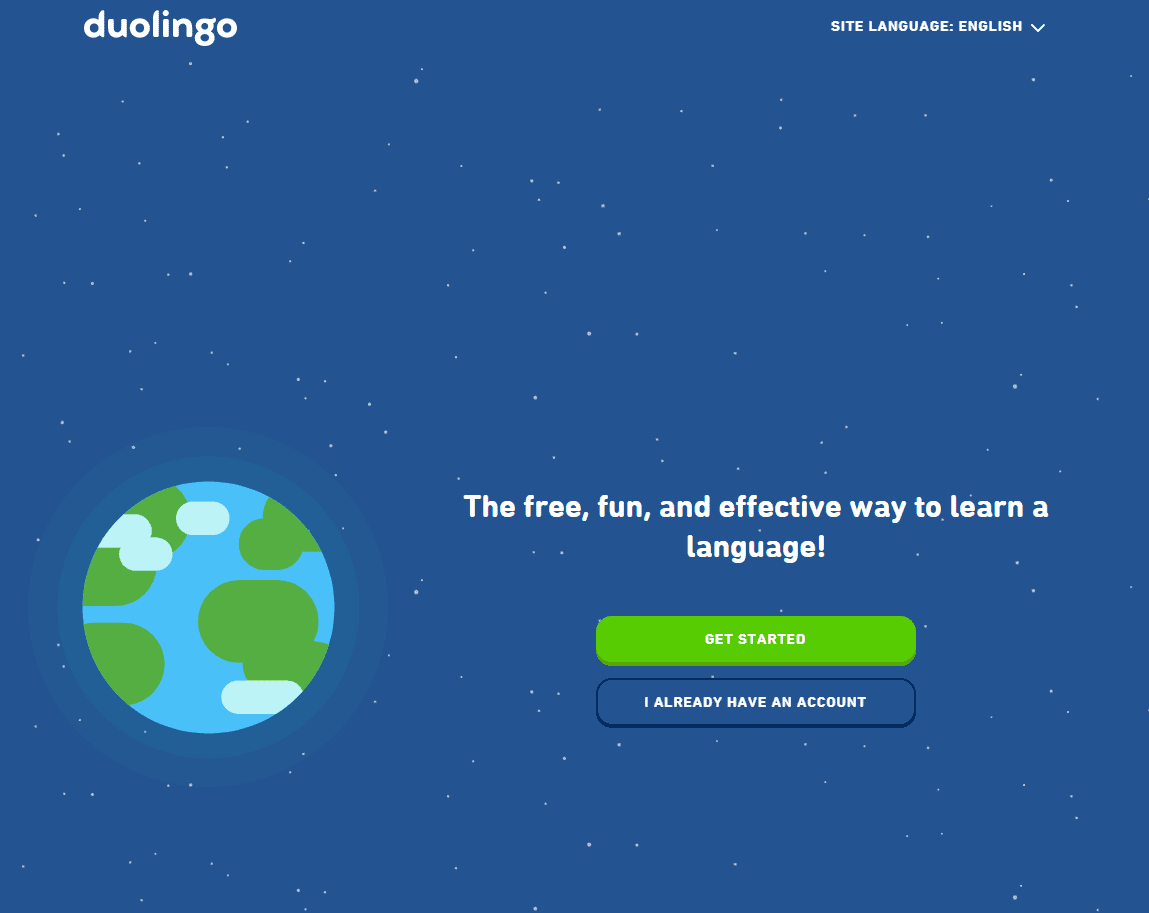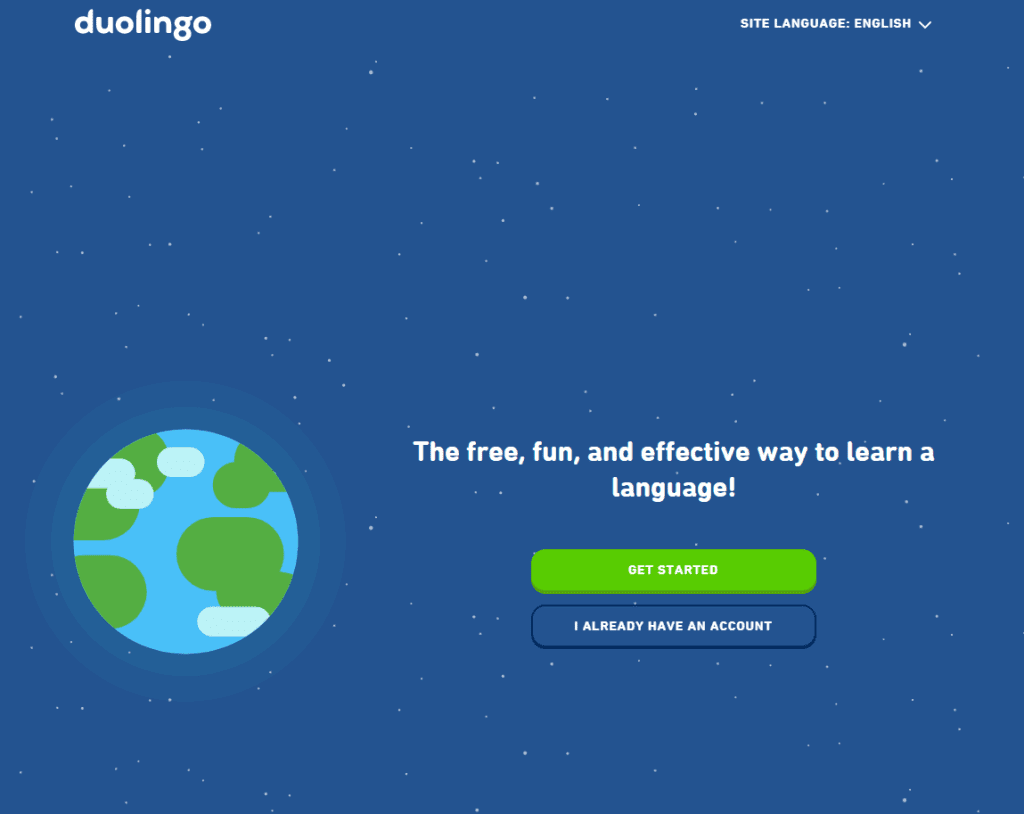 Duolingo is the most gamified language learning experience you can get for the Vietnamese language. Just like in a video game, you must collect gems and earn XP while learning basic concepts of a new language.
| | |
| --- | --- |
| ⭐ Platforms: | Web, iOS, Android |
| ⌚ Time commitment: | 15 – 30 minutes per day |
| 💵 Price: | $9.99 – $79.99 |
| 🔄 Refund policy: | 48-hour refunds |
| 🎁 Free Trial: | ✔️ |
Gems, XP points, badges… – motivate yourself to learn with an abundance of elements from mobile games. 
Stories – read and listen to interactive stories bringing you closer to a real-life experience.
Roleplay – converse with a chatbot that can adjust to your proficiency level.
Personalized lessons – delve into short lessons teaching the basics of the target language while focusing on your weak spots.
Duolingo Overview
Whether you are learning Vietnamese or any other Asian language – Duolingo is the best option if you don't want to invest in yourself and learn completely free. Duolingo has games and lessons that make learning Vietnamese feel like a fun challenge.
You'll learn the basics of speaking, reading and will understand a few Vietnamese words in an exciting way. It's best for beginners, but those who already have some communication skills in Vietnamese will also find a thing or two to learn.
Although learning Vietnamese can be difficult, it is definitely possible if you are dedicated and persistent in your speaking practice. English native speakers may first struggle with pronunciation, tonal system, and grammar structure. But with patience and persistence, you may advance and become proficient in Vietnamese.
You can begin by trying many other apps, like Ling app and Rosetta Stone, to connect with affordable Vietnamese tutors.
All the mentioned apps have several learning tools, like extensive grammar explanations and grammar lessons designed to learn Vietnamese vocabulary. Pick a routine, stick to any of our popular language learning app, and follow along consistently, and you'll definitely make it to a confident Vietnamese speaker.
If you're eager to learn Vietnamese quickly, using language-learning apps can significantly speed up your communication skills. These apps offer a range of interactive features and structured lessons designed to help make fluent sentences. Immerse yourself in the language by utilizing apps that provide access to authentic Vietnamese content, such as Vietnamese courses and podcasts.
Seek out mobile apps like Ling app that offer speech recognition, language courses, and pronunciation exercises to improve your spoken skills completely free. You can speak more rapidly if you concentrate on using everyday Vietnamese phrases. Language exchange features within apps like Preply and italki can also connect you with native Vietnamese speakers to sharpen your communication skills.
Our carefully selected list of the best educational apps for the Vietnamese language ensures everyone can find something. Whether you're looking for conversation practice, listening comprehension exercises, reading improvement, guided lessons, or free resources, we've got you covered.