Lingomee is an independent review site that may benefit from affiliate programs. Buying through our links makes our efforts possible without additional costs to you.
Learning a foreign language with a prideful history like Marathi is undoubtedly challenging for Westerners. The language has an unfamiliar alphabet, intricate grammar, and tricky-to-master pronunciation. The process of learning the Marathi language is even more complicated for learners in the US, where practice opportunities are sparse.
If you are interested in learning the official language of Maharashtra in India, the right source to learn Marathi is essential. Online Marathi learning platforms with interactive Marathi lessons offer a dynamic solution. They tackle the issue of limited practice opportunities, offer engaging content to maintain motivation and create a learning routine that fits your schedule, bridging the language learning gap.
We have handpicked every best app to learn Marathi catering to different learning levels. With engaging teaching methodologies, excellent user interfaces, and lots of practice opportunities, these apps are the best way to learn Marathi easily. Let's dive into this round-up to learn more about these apps.
TOP 3 Best Marathi Learning Apps
Best Overall App to Learn Marathi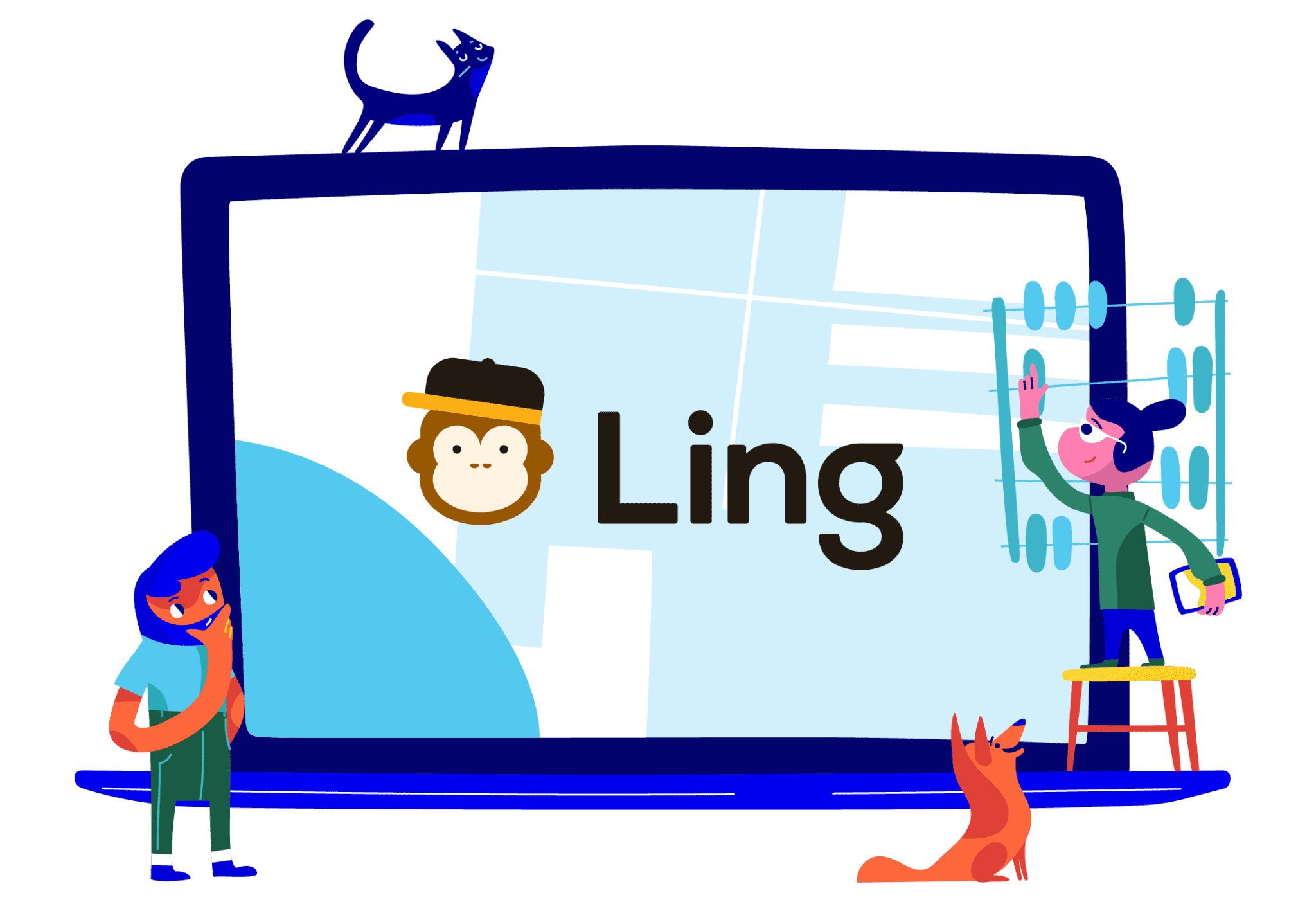 Study Marathi with short and well-gamified lessons
Best Marathi App for Novices
A diverse and affordable learning platform for learning Marathi
Best Marathi App to Practice Pronunciation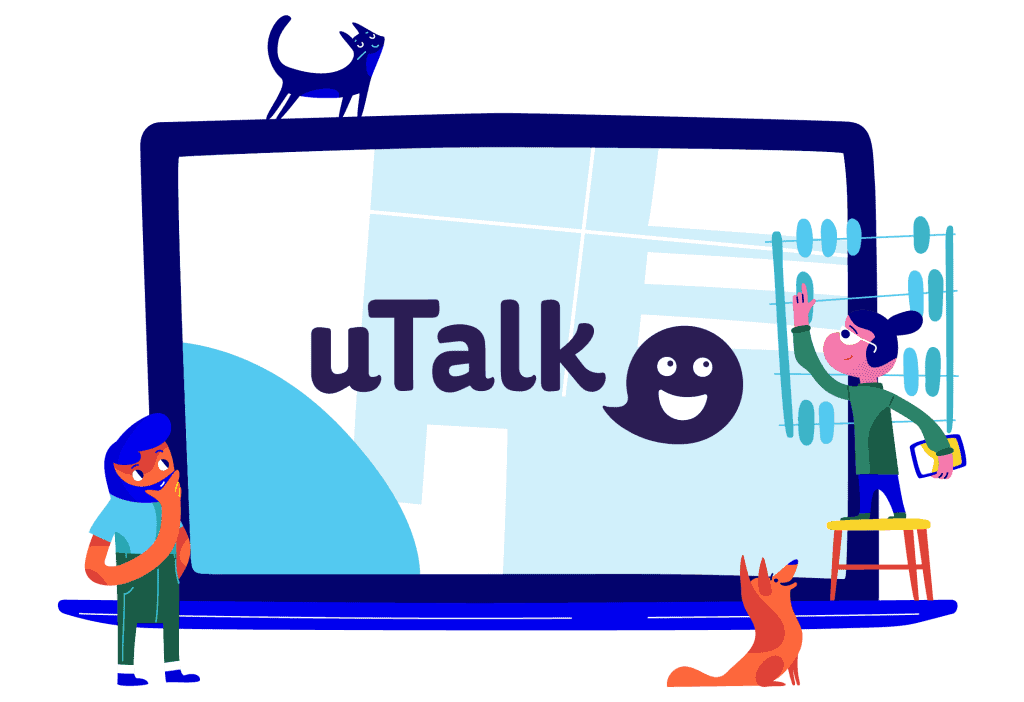 An inexpensive way to learn Marahati pronunciation
The Best Marathi Learning Apps of 2023
How to Choose the Best Marathi Language Learning App
The language learning market is saturated, so finding the best apps to learn Marathi is time-consuming. It takes throughout research and testing to see what's actually effective. Here at Lingomee, we're all about making it easier for you. We benchmark all products through the same measures.
| | |
| --- | --- |
| ⭐ Rating | A sum of user experience, content quality, features, customer support, and value for money. |
| 🥇 Available languages | Most relevant for studying multiple languages but tells a lot about the best apps to learn Marathi. |
| 📈 Suits best for | Evaluations are based on ACTFL guidelines, but we also measure how fast you will move up a level. |
| 🛒 Payment options | Shows how flexible the pricing plans are and, in most cases, how much you can save. |
| 💵 Price range | A measure of much you should expect to spend on a language-learning app. |
| 📚 Hours of study time | An approximate measure of how much language learning material there is for one language. |
| 🕒 Time commitment | Optimal daily dedication for the best results, as spending more time isn't always the best strategy. |
| 💻 Platforms | Where you can use the best apps to learn Marathi.  |
| 🔄 Refund policy | A money-back guarantee is a safeguard for your money. |
| 🎁 Free Trial | Most of our best apps to learn Marathi do not require a credit card to signup. |
| | Ling app | Udemy | uTalk | Shoonya Digital | Preply | Tandem | Italki | Marathi 101 | HelloTalk |
| --- | --- | --- | --- | --- | --- | --- | --- | --- | --- |
| Brand | | | | | | | | | |
| Review | Ling app Reveiw | Udemy Review | uTalk Review | Shoonya Digital Review | Preply Review | Tandem Review | Italki review | Marathi 101 Review | HelloTalk Review |
| Rating | 8.8 | 8.2 | 9 | 8.8 | 8.8 | 8.6 | 9.0 | 8.5 | 8.5 |
| Price | 8.99 – 149.99 $ | 9.99 – 199.99 $ | 4.99 – 9.99 $ | 5.99 – 57.99 $ | 3 – 40 $ | 2.92 – 34.99 $ | 4 – 50 $ per lesson | Free, In-app purchases | 12.99 – 149.99 $ |
TOP 8 Best Apps to Learn The Marathi Language - Our Comprehensive List
Best Overall App to Learn Marathi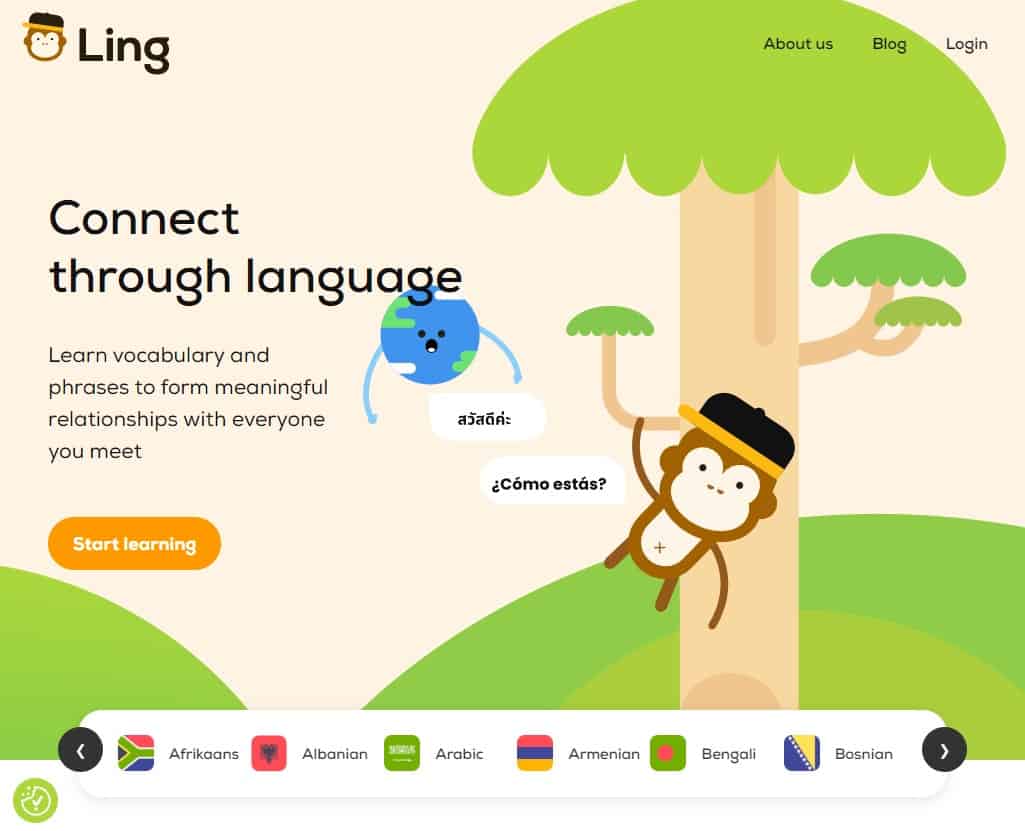 With many hard-to-find languages, the Ling app is an effective option for many language learners. Short and gamified lessons will provide the necessary background to make the first steps in understanding the Marathi language.
| | |
| --- | --- |
| ⭐ Platforms: | Web, iOS, Android |
| ⌚ Time commitment: | 10-20 minutes per day |
| 💵 Price: | $8.99 – $149.99 |
| 🔄 Refund policy: | 30-day money-back guarantee |
| 🎁 Free Trial: | ✔️ |
Ling lessons – spell, write, match, and choose the correct words from a list.
Chatbot – start a dialogue in your target language with a helpful AI.
Review – rehearse the learned vocabulary by answering questions from completed courses.
Exam – test your knowledge in a timed exercise format.
Why Ling App is The Best Overall App to Learn Marathi
The Ling app provides several helpful features to learn Marathi, including comprehensive lessons, native speaker audio, and real-time conversation practice with a chatbot. The app guides learners stepwise and uses gamification to teach Marathi with interactive mini-games, reviews, and speaking practices. Learning with Ling begins with basics, gradually moving towards complex grammar structures and phrases.
What sets Ling app apart is that it makes learning Marathi fun while covering reading, writing, speaking, and grammar skills. The native speaker audio helps learners understand how Marathi people say their words, preparing the ground for conversational Marathi. Ling embraces the cultural aspects of languages by focusing on phrases used in everyday life and their contexts, which helps learners understand the Marathi language in depth.
Pricing
The Ling app provides monthly ($8.99) or annual ($79.99) payment plans. But those committed to long-term study of less popular languages will find the lifetime ($149.99) subscription of the best value. The Ling app also provides a seven-day free trial to test all of its features and languages.
Best Marathi App for Novices
Udemy is one of the most popular platforms for online learning. The prices are inviting, and the interface makes it easy to use. You can learn Marathi language with native speaker instructors too.
| | |
| --- | --- |
| ⭐ Platforms: | Web, iOS, Android |
| ⌚ Time commitment: | 15 – 30 minutes per day |
| 💵 Price: | $9.99 – $199.99 |
| 🔄 Refund policy: | 30-day refunds |
| 🎁 Free Trial: | ✔️ |
Course library – learn Marathi language and many other topics from over 70,000 Udemy instructors.
Student feedback – read the reviews from other Marathi language learners to know more about the course quality.
Course preview – get a taste of the quality of the course and the native language instructor before enrolling.
Udemy credits – earn the in-app currency and save money on Marathi courses.
Why Udemy is The Best Marathi App for Novices
Udemy is a reputable name in the realm of online courses, including foreign language learning. It has several helpful courses for beginner-level Marathi language learners. Experienced language teachers have designed these structured courses to provide learners with proper guidance. Starting from basic elements, the Marathi lessons progress to advanced concepts gradually.
Many of them have downloadable resources and online quizzes, which are helpful in learning Marathi more comprehensively. Some worthwhile features setting Udemy apart from other language learning resources are on-demand videos and a certificate of completion. These are incredibly useful if you intend to learn Marathi for business and work purposes.
Pricing
Individual courses on Udemy start from $9.99. Most courses with Marathi lessons cost a one-time fee of around $18. You can also take advantage of the personal, business, or enterprise subscription plan. There is also a 7-day free trial for the personal plan.
Best Marathi App to Practice Pronunciation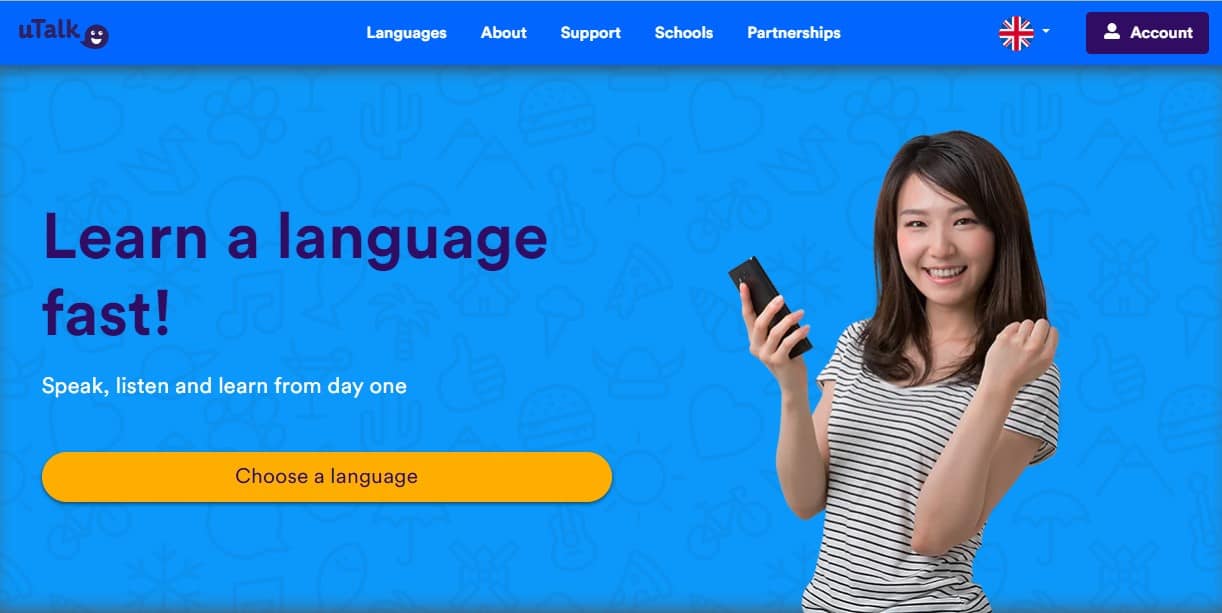 uTalk has a simple-to-use interface, covers essential grammar, and includes engaging phrase practice, such as speaking and recall games. It is a great choice to learn Marathi.
| | |
| --- | --- |
| ⭐ Platforms: | Web, iOS, Android |
| ⌚ Time commitment: | 15 – 30 minutes per day |
| 💵 Price: | $4.99 – $9.99 |
| 🔄 Refund policy: | 28-day refunds |
| 🎁 Free Trial: | ✔️ |
Free Starter words – get to know commonly used Marathi words and phrases.
Practice Games – learn Marathi by associating words with pictures and audio.
Language Topics – expand your vocabulary from a wide range of topics.
Phrase Practice – revise key vocabulary words and phrases while recording your own voice.
Why uTalk is The Best Marathi App to Practice Pronunciation
The uTalk app offers an engaging course to learn Marathi by connecting words with pictures. Its immersive learning approach lets the learners dive right into the Marathi language concepts through gaming. With uTalk's Practice Game feature, learning Marathi becomes enjoyable. The recall and speaking games deserve a special mention here. They require you to link an action with a native speaker's pronunciation of a Marathi word. You must give correct answers before leveling up. 
The Free Starter Words feature focus on greetings and basic interactions, while Language topics include words commonly used by native speakers. It helps learners master conversational Marathi vocabulary while learning to speak and developing listening skills. In addition, the phrase practice feature allows for reinforcement, making you fluent in the language.
Pricing
One month subscription to uTalk with access to all languages starts from $11.99. If you are only planning to purchase Marathi language, then the subscription will cost you $6.5. However, the Free Starter Words feature functions as a free trial, so you can try out the app before paying.
Best App to Learn Marathi with Instructors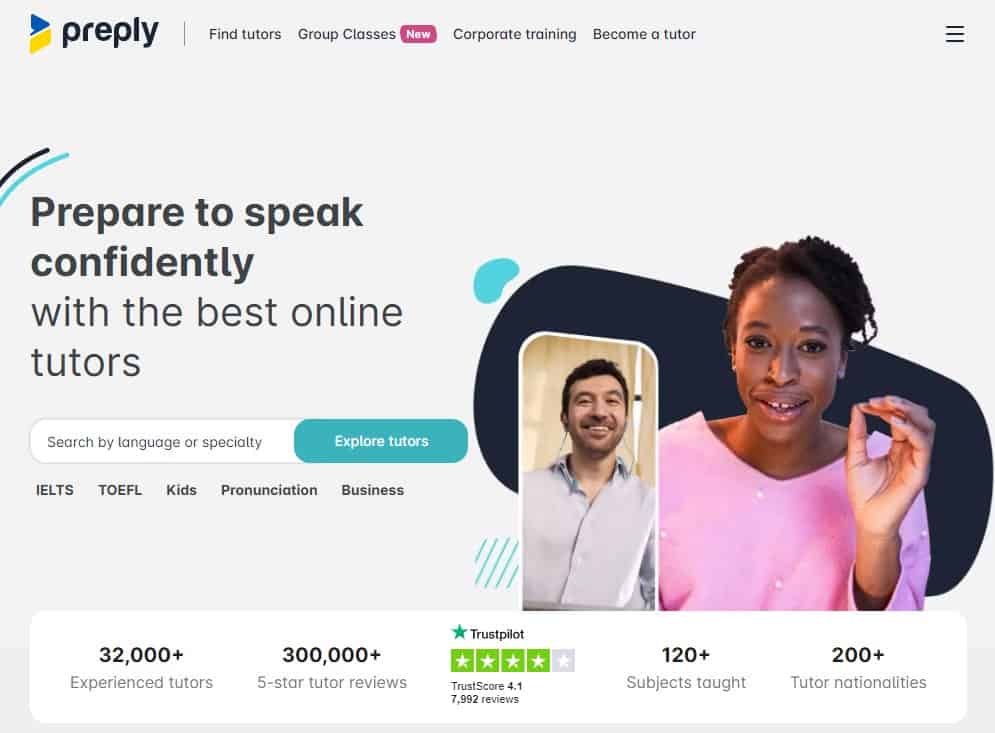 A diverse selection of native-speaker teachers, flexible scheduling, and customized lessons make Preply stand out as an online tutoring platform. Their generous refund system guarantees you'll find a live tutor for Marathi on Preply.
| | |
| --- | --- |
| ⭐ Platforms: | Web, iOS, Android |
| ⌚ Time commitment: | Few hours a week |
| 💵 Price: | $3 – $40 |
| 🔄 Refund policy: | 14 or 90-day refunds |
| 🎁 Free Trial: | ✔️ |
Thousands of Tutors – jump into foreign language learning with a native tutor for almost any language there is.
One-on-one Lessons – personalize your language learning experience with a personal tutor.
Preply Classrooms – utilize an interactive solution that allows your language teacher to share screens, show slides, record lessons, and much more.
More than language learning – learn more than a language with courses on photography, business, graphic design, and much more.
Preply Overview
Preply is a renowned online tutoring platform connecting foreign language learners with private tutors. It's a valuable resource for learning Marathi. There are proficient Marathi language tutors with excellent reviews who adapt their teaching strategies to each student's proficiency level.
Preply's personalized language lessons will surely up your level from using simple words and understanding sentence structure to enjoy Marathi movies and songs.
What makes Preply unique from other Marathi learning platforms is its emphasis on one-on-one interaction. Marathi lessons with tutors allow students to listen to and practice conversational Marathi. Above all, Preply offers trial lessons and allows you to switch tutors until you find the right one.
Best Marathi App to Converse with Native Speakers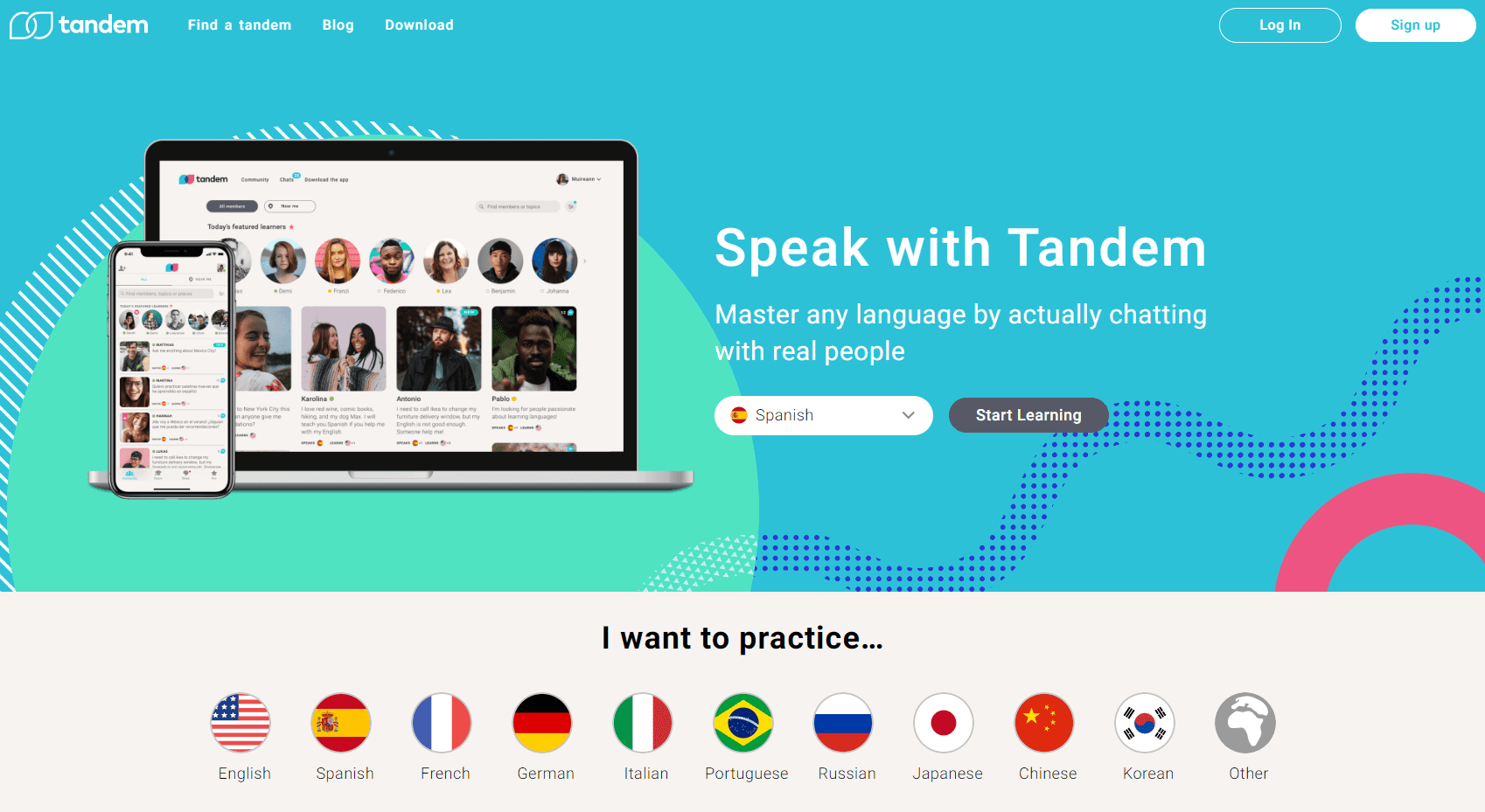 The Tandem app is great for supplementing your language studies with conversational Marathi. You can easily connect with native speakers and practice everyday vocabulary for an affordable price.
| | |
| --- | --- |
| ⭐ Platforms: | Web, iOS, Android |
| ⌚ Time commitment: | 15 – 45 minutes per day |
| 💵 Price: | $2.92 – $34.99 |
| 🔄 Refund policy: | 30-day refunds |
| 🎁 Free Trial: | ✔️ |
Tandem Profile – use social media-like features to find language exchange partners for your needs.
Tandem Community – connect with native Marathi speakers that fit your set location, interest, and other filters.
Chats – converse with native speakers via text messages, voice notes, or audio and video calls.
Language parties – practice speaking in an interactive setting revolving around specific topics that interest you.
Tandem Overview
If you agree that the language exchange with native speakers is the best way to learn conversational Marathi, Tandem is the perfect app for you. Tandem offers personalized matching with language partners at all levels. You can find a suitable match by searching for native speakers based on interests, proficiency, or location. After finding the right match, you can start interacting through text or voice messages or even audio and video calls.
Tandem is different from other language apps because you are learning Marathi from native speakers. You get to pick up phrases used in everyday life, learn about the culture, and how to pronounce words correctly.
As you speak with a language partner, you can ask him to explain the meaning of any new Marathi words during the conversation. Doing so will help in learning Marathi even better as it enhances your understanding and retention of the new language. 
Best App to Learn Marathi by Verbal Practice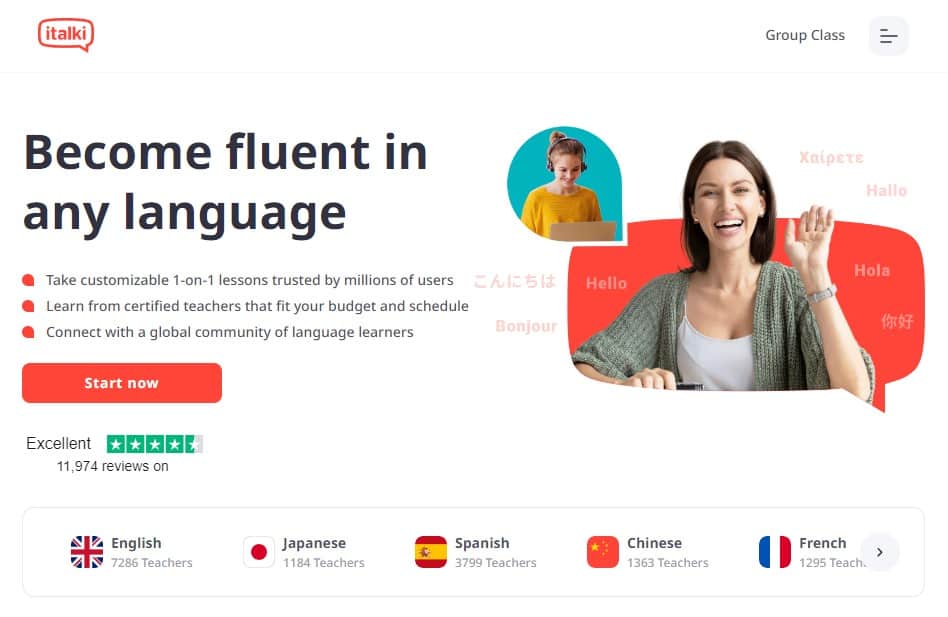 italki is the most popular online tutoring platform with a wide selection of teachers for the Marathi language. The language exchange App provides all you need for tutoring and even some additional practice possibilities outside the classroom.
| | |
| --- | --- |
| ⭐ Platforms: | Web, iOS, Android |
| ⌚ Time commitment: | Few hours a week |
| 💵 Price: | $4 – $50 |
| 🔄 Refund policy: | 100% satisfaction guarantee |
| 🎁 Free Trial: | ✔️ |
Teacher Filtering – find the right tutor with the help of relevant filters.
italki Classroom – take classes with an in-built software without worrying about compatibility.
italki Credits – pay with a virtual currency and save money.
italki Discover – find various activities created by the italki community.
italki Overview
Another distinguished platform to learn a language online, italki is an invaluable resource for learning Marathi. It hosts a community of certified tutors who personalize lessons according to the needs of an individual. As the lessons cover every aspect of Marathi, including grammar, vocabulary, and conversation practice, you can effectively learn basic sentence structure and how to speak Marathi. 
To test how much you have learned from the lessons, you can take the interactive quizzes on italki. Apart from one-on-one lessons and progress tracking, italki has podcasts and my vocabulary sections, which enhance your learning experience.
Best App To Learn Marathi Alphabet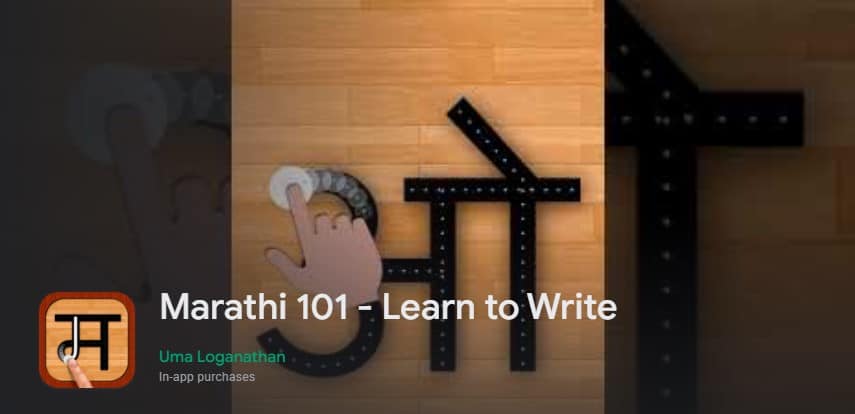 Marathi 101 is a specialized tool for learning Marathi pronunciation and writing. You can practice vowels, consonants, and numbers in three different modes completely free of charge.
| | |
| --- | --- |
| ⭐ Platforms: | iOS, Android |
| ⌚ Time commitment: | 15 – 30 minutes per day |
| 💵 Price: | Free, In-app purchases |
| 🔄 Refund policy: | Non-refundable |
| 🎁 Free Trial: | ✔️ |
Easy mode – Learn to write Marathi with a pointer guiding you through the characters.
Normal mode – Practice Marathi writing with more accuracy, as the app only shows you where to start.
Freestyle mode – Test your skills by writing Marathi characters in your own style and pace.
Sounds – hear the sound of every vowel, consonant, and number you type.
Marathi 101 Overview
Marathi 101 is an effective app to help learners get a strong grip on the alphabet. It has systematic modes for writing practice, allowing learners to trace the Marathi Devanagari script alphabet in the correct order. The app makes alphabet learning manageable even for complete beginners. 
You can also listen to the pronunciation of characters and words by native speakers, helping you to speak Marathi in the right dialect. If you want to learn how to speak and immerse in the Marathi culture while doing so, use Marathi 101 along with another app that focuses on these areas.
Best App to Learn Marathi for Free​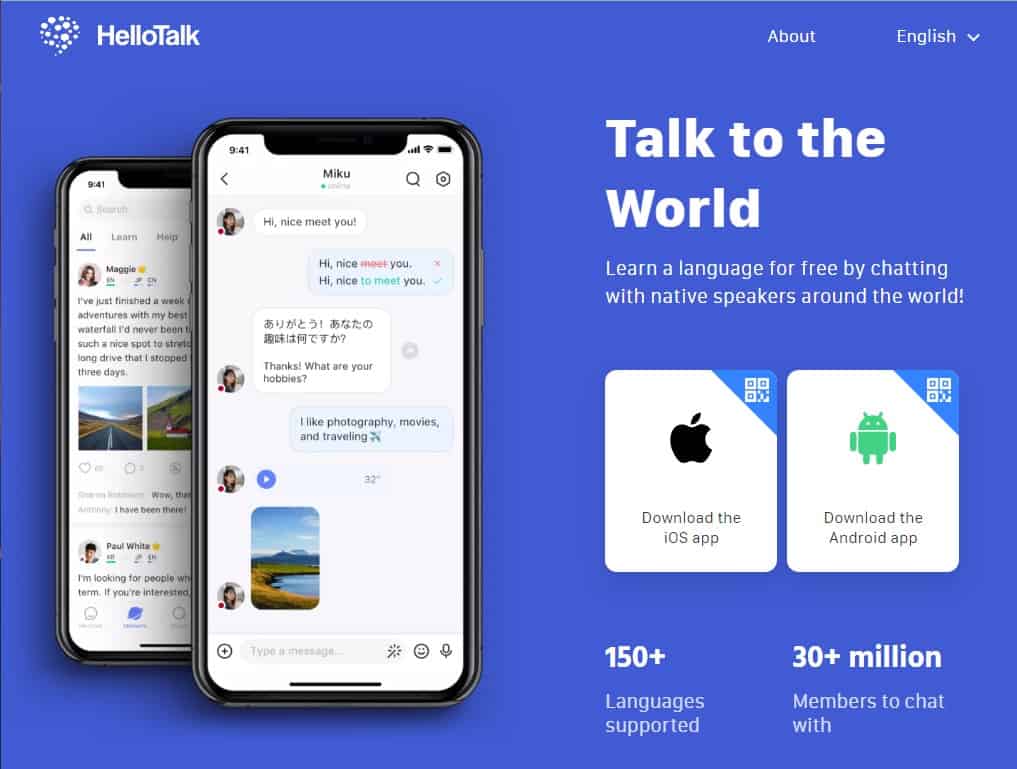 HelloTalk is a language exchange app with additional Marathi language-specific features. You'll find live lessons, AI-assisted grammar, and chatting with native speakers. It's great for all advanced and intermediate language learners.
| | |
| --- | --- |
| ⭐ Platforms: | Web, iOS, Android |
| ⌚ Time commitment: | 20 minutes per day |
| 💵 Price: | $12.99 – $149.99 |
| 🔄 Refund policy: | 7-day refund policy  |
| 🎁 Free Trial: | ✔️ |
Language Exchange – find native speakers to talk to with the help of a proprietary algorithm
Translation Function – communicate in your target language with machine translation technology
Moments – share the new phrases and vocabulary with other language learners
Partner Correction – send messages, paragraphs, or essays to native language speakers and receive feedback. 
HelloTalk Overview​
For learners who want a different approach to learn Marathi than structured lessons or vocabulary lists, try peer-to-peer learning with HelloTalk. It's a free app that connects Marathi language learners to speak with each other. You can talk on audio and video calls or do a written message chat with your language partners. The app has an inbuilt grammar checker, which helps you learn the correct sentence structure.
For beginners who are interested in spoken Marathi, conversations in the Marathi language with native speakers pave the way for effectively learning the pronunciation and meaning of words. The interface of the HelloTalk app makes it easy to find a language partner. Subscribing to the paid version of HelloTalk gives you access to additional privileges. These include unlimited translations and the ability to initiate more chats per day which make it easier to learn Marathi.
Our roundup of Marathi learning apps caters to all, from beginners to advanced learners. Each app is designed with a unique combination of culturally relevant content, grammar lessons, vocabulary lists, and interactive methodologies, which make learning Marathi easy and engaging.
Depending on your language learning purpose, you can explore these apps and find the perfect one to assist your Marathi language journey today!
Best Apps To Learn Marathi: FAQ
There are several effective ways for learning Marathi, such as listening to Marathi music and podcasts, watching movies and shows with English subtitles, or trying to speak with the Marathi people in their language.
Another useful way to learn Marathi is to use a good learning app. You can take help from our Marathi language app roundup to pick an app that caters to your proficiency level. Consistently engaging with the app by setting aside daily study time is a tried and tested way to develop your reading, writing, Grammar, speaking, or listening skills.
Several foreign language learning apps have transliteration tools integrated into them. As you type in English, these tools convert the input into Marathi. The best example from our list is the Ling App. After some writing practice, you will get familiar with the Marathi Devanagari script and be able to use a Marathi keyboard to type directly in Marathi.
If you want to learn writing the Marathi language by hand, we recommend Marathi 101. It will improve your Marathi writing skills and help you recognize and understand Marathi text faster.
Marathi is widely spoken in the Indian state of Maharashtra, where it serves as the official language. Thanks to the global diaspora, there are more than 83 million native Marathi speakers worldwide. You can also find Marathi spoken in great numbers in regions of America, Latin America, Europe, Australia, Canada, Gulf Countries, Iran, and Pakistan.