Lingomee is an independent review site that may benefit from affiliate programs. Buying through our links makes our efforts possible without additional costs to you.
Learning Hungarian can be significantly harder for English speakers compared to natives of other European languages. Unlike some of the other languages spoken in Central and Eastern Europe, Hungarian doesn't have Germanic, Slavic, or Romanic roots.
Instead, Hungarian is more closely related to languages spoken in Western Siberia, meaning it bears no resemblance to any other language you might know. Additionally, unlike English, Hungarian is an almost entirely phonetic language. All that makes Hungarian arguably the hardest language for a native English speaker to master.
That said, certain language resources can make learning Hungarian a less daunting task. We have chosen the language apps below for their effectiveness in developing specific Hungarian skills. Read on to find the best Hungarian app for your needs.
Our Recommended Apps to Learn Hungarian
Best Overall App to Learn Hungarian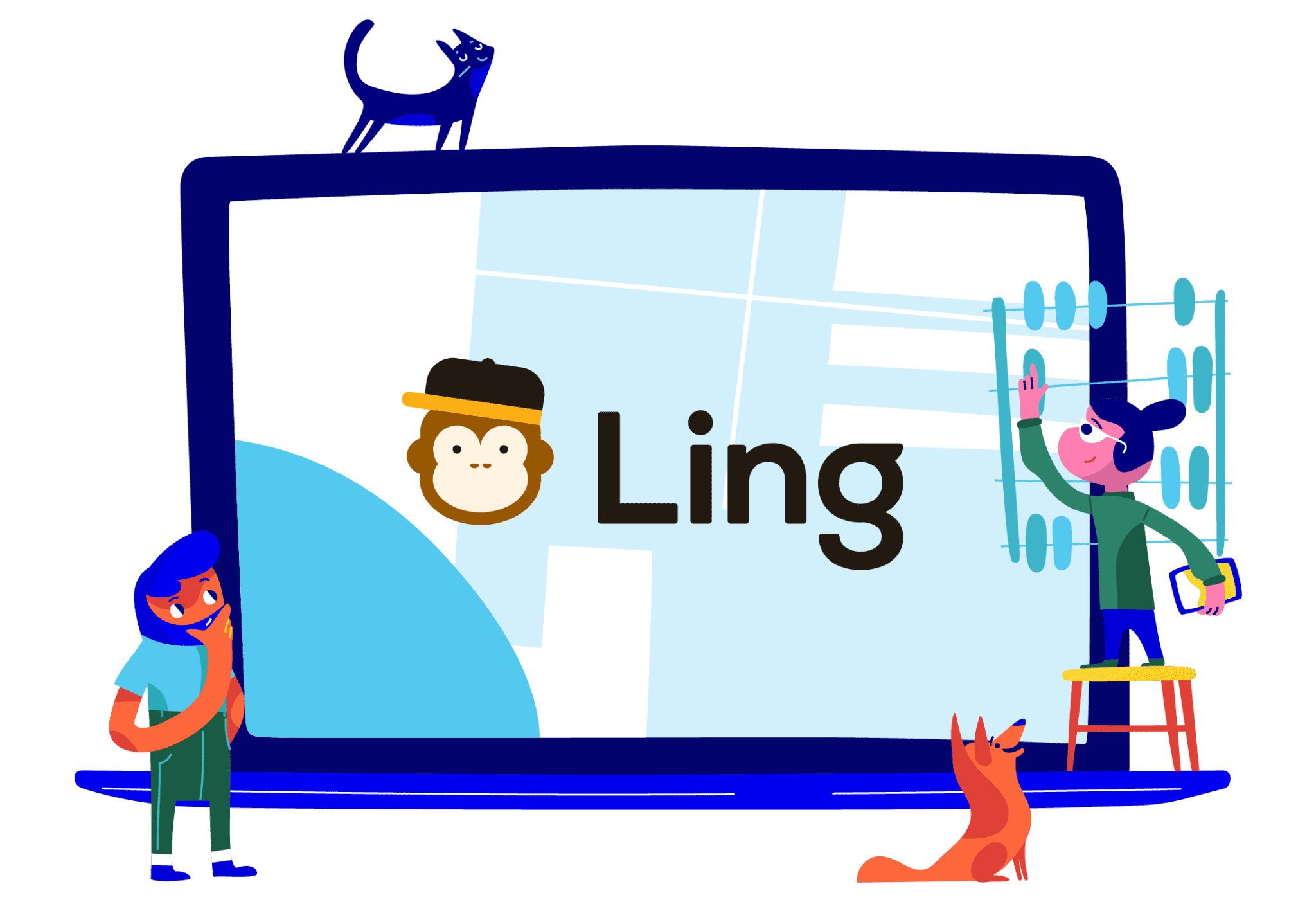 Study Hungarian with short and well-gamified lessons
Best Hungarian App for Novices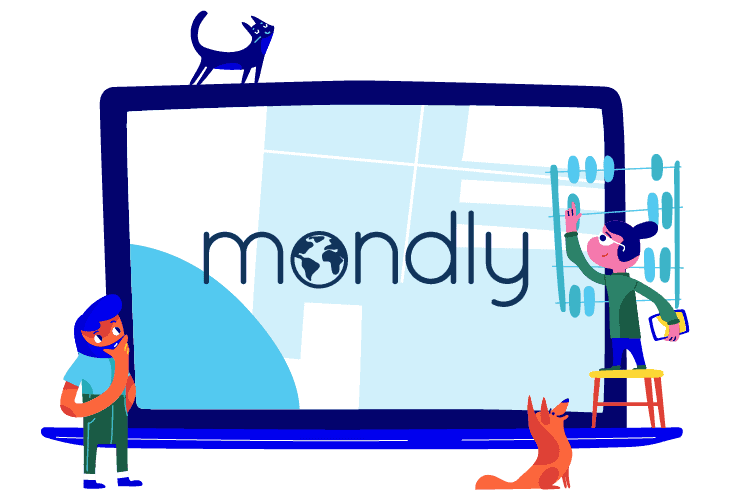 An effortless Hungarian language learning with cutting-edge technology
Best Hungarian App with Lifetime Access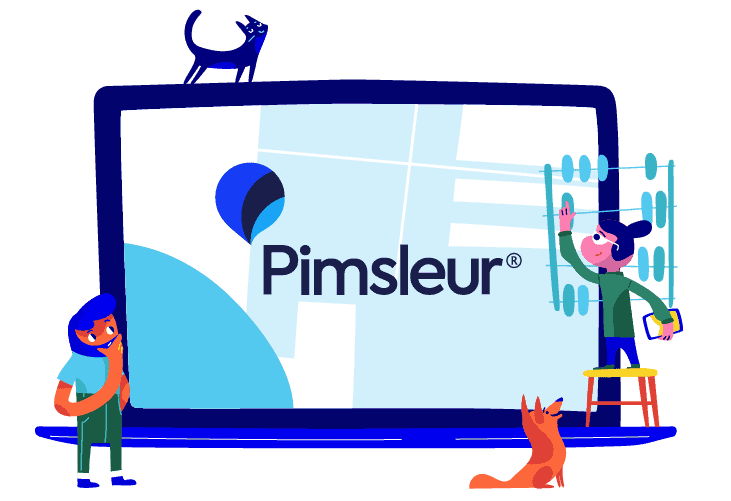 A compelling app with audio lessons to learn Hungarian 
How to Choose the Best App to Learn Hungarian?
The language learning market is saturated, so finding the best apps to learn Hungarian is time-consuming. It takes throughout research and testing to see what's actually effective. Here at Lingomee, we're all about making it easier for you. We benchmark all products through the same measures.
| | |
| --- | --- |
| ⭐ Rating | A sum of user experience, content quality, features, customer support, and value for money. |
| 🥇 Available languages | Most relevant for studying multiple languages but tells a lot about the best apps to learn Hungarian. |
| 📈 Suits best for | Evaluations are based on ACTFL guidelines, but we also measure how fast you will move up a level. |
| 🛒 Payment options | Shows how flexible the pricing plans are and, in most cases, how much you can save. |
| 💵 Price range | A measure of much you should expect to spend on a language-learning app. |
| 📚 Hours of study time | An approximate measure of how much language learning material there is for one language. |
| 🕒 Time commitment | Optimal daily dedication for the best results, as spending more time isn't always the best strategy. |
| 💻 Platforms | Where you can use the best apps to learn Hungarian.  |
| 🔄 Refund policy | A money-back guarantee is a safeguard for your money. |
| 🎁 Free Trial | Most of our best apps to learn Hungarian do not require a credit card to signup. |
9 Best Apps to Learn The Hungarian Language
Best Overall App to Learn Hungarian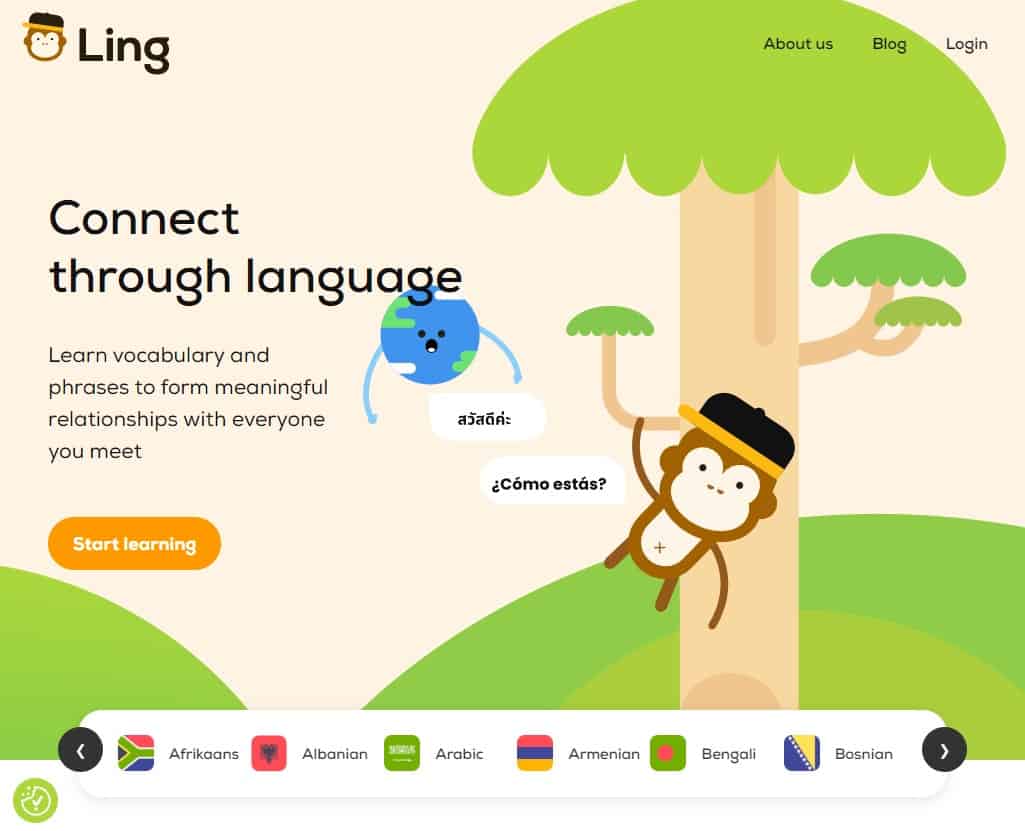 With many hard-to-find languages, the Ling app is an effective option for many language learners. Short and gamified lessons will provide the necessary background to make the first steps in understanding the Hungarian language.
| | |
| --- | --- |
| ⭐ Platforms: | Web, iOS, Android |
| ⌚ Time commitment: | 10-20 minutes per day |
| 💵 Price: | $8.99 – $149.99 |
| 🔄 Refund policy: | 30-day money-back guarantee |
| 🎁 Free Trial: | ✔️ |
Ling lessons – spell, write, match, and choose the correct words from a list.
Chatbot – start a dialogue in your target language with a helpful AI.
Review – rehearse the learned vocabulary by answering questions from completed courses.
Exam – test your knowledge in a timed exercise format.
Why Ling App is The Best Overall App to Learn Hungarian
Ling is probably the best app to learn Hungarian due to how effective it is at building your overall language skills. Moreover, Ling has Hungarian content for all levels, ensuring that everyone from complete beginner and lower intermediate learners to advanced learners can use it to develop their Hungarian skills.
Each Ling session, as found in language learning apps, starts with learning a new Hungarian word, and examples of it being used in context, followed by grammar explanations. Consequently, this makes Ling excellent for learning Hungarian vocabulary and grammar.
In addition to learning Hungarian words in context, you also get to learn the Hungarian alphabet to allow you to practice reading and writing in the language. The Ling app helps you practice speaking and listening skills with the aid of voice recognition technology and audio by native speakers.
Pricing
The Ling app provides monthly ($8.99) or annual ($79.99) payment plans. But those committed to long-term study of less popular languages will find the lifetime ($149.99) subscription of the best value. The Ling app also provides a seven-day free trial to test all of its features and languages.
Best Hungarian App for Novices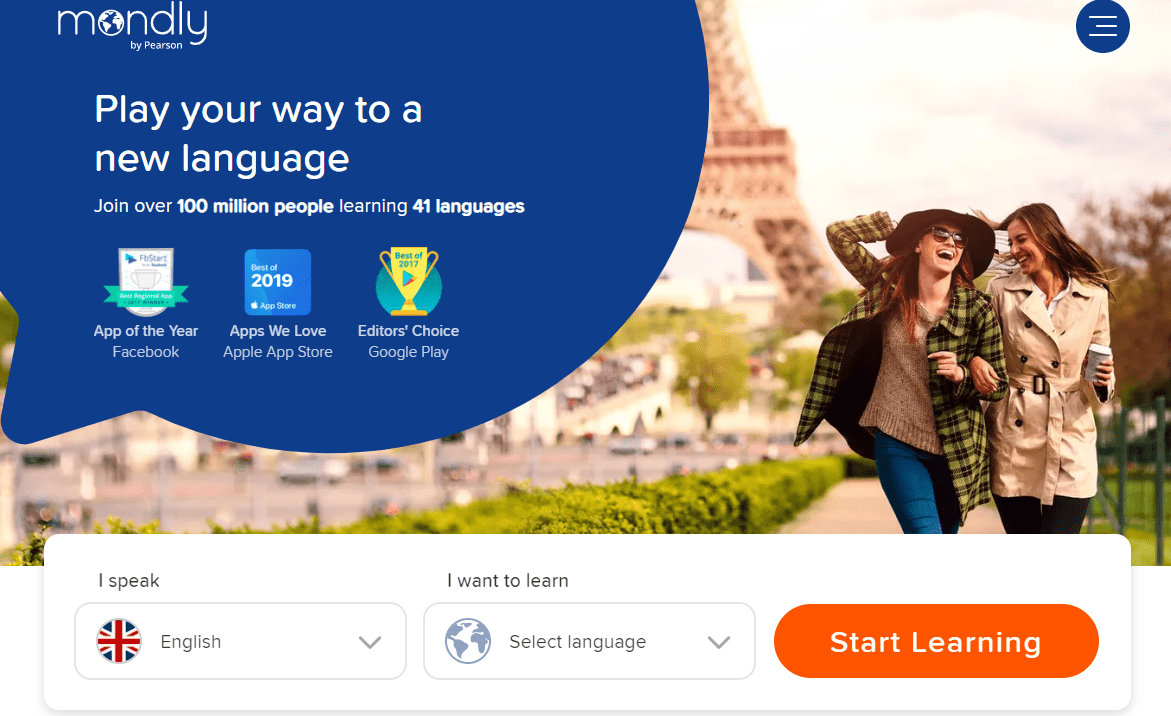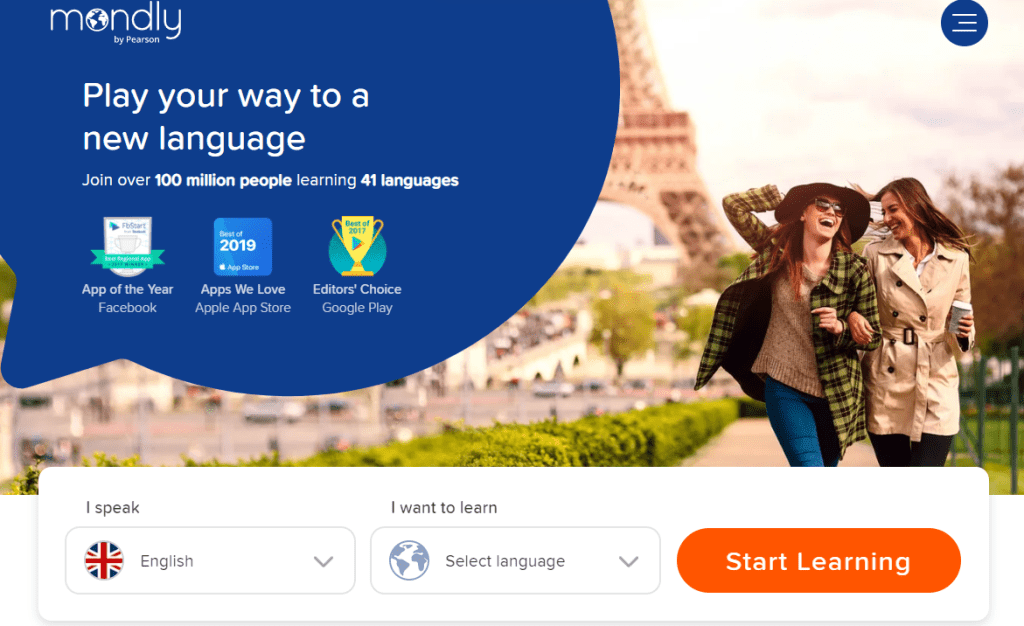 Mondly might be the most innovative Hungarian language-learning app on the market. It appeals to language learners of various levels with gamified and even virtual reality lessons. Language learning is guaranteed to be fun with Mondly.
| | |
| --- | --- |
| ⭐ Platforms: | Web, iOS, Android |
| ⌚ Time commitment: | 30 minutes per day |
| 💵 Price: | $9.90 – $89.99 |
| 🔄 Refund policy: | Individual  |
| 🎁 Free Trial: | ✔️ |
Speech Recognition Technology – gain confidence in speaking with advanced voice recognition.
Interactive Chatbot – receive instant feedback on your conversational skills.
AR and VR Modules – engage with digital characters and objects while learning a language.
Mondly Kids – immerse your kids into a foreign language through interactive games.
Why Mondly is The Best Hungarian App for Novices
New Hungarian learners will appreciate how seamless Mondly makes it for you to get started in Hungarian. For starters, Mondly allows you to learn Hungarian in your own language or mother tongue, which is great for Hungarian learners who don't speak English as their first language. Secondly, Mondly categorizes its Hungarian content into practical everyday topics to allow you to prioritize useful vocabulary.
Mondly uses several tools to build your overall language skills. Some of these tools include a chatbot to help you practice writing in Hungarian, making it a great way to learn Hungarian numbers and the alphabet. It also has speech recognition software to help you speak like native speakers. We think this is the best app to learn Hungarian for beginners.
Pricing
The payment options of Mondly are flexible – you can pay every month ($9.99), every three months ($29.97), or annually ($47.99). The lifetime subscription ($89.99) has great value for money, providing access to all languages and features. You can also try out Mondly with the seven-day free trial.
Best Hungarian App with Lifetime Access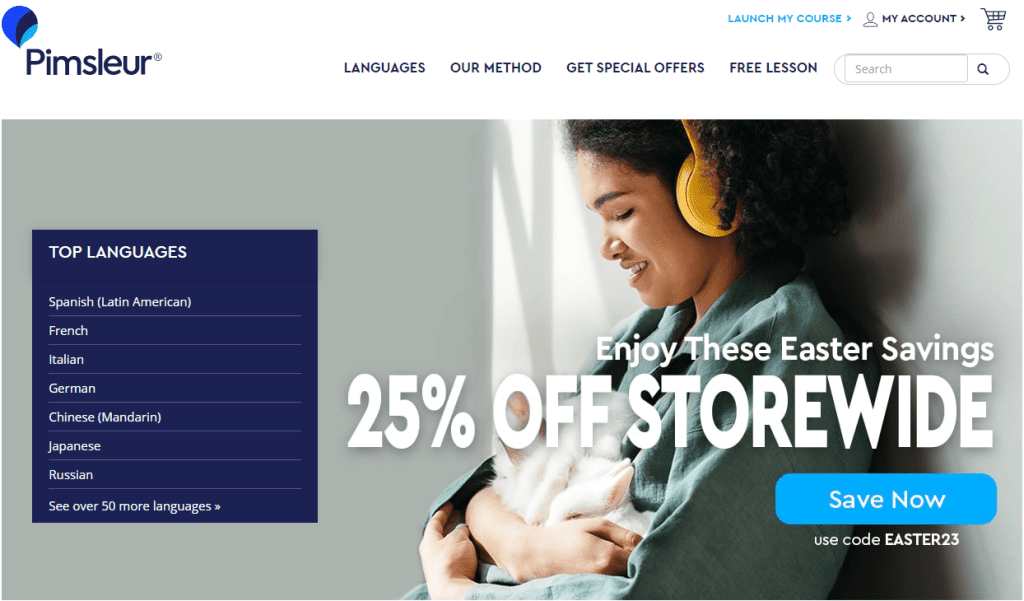 Pimsleur gets you conversational in a new language with interactive audio lessons and games. A Hungarian native-speaker instructor will walk you through basic vocabulary and the most important concepts for reading, grammar, and writing.
| | |
| --- | --- |
| ⭐ Platforms: | Web, iOS, Android |
| ⌚ Time commitment: | 30 minutes per day  |
| 💵 Price: | $14.95 – $575 |
| 🔄 Refund policy: | 30-day money-back guarantee |
| 🎁 Free Trial: | ✔️ |
Driving and Offline Mode – download audio lessons for offline use and easily control the app while driving.
Speak Easy challenge – build conversational skills, expand vocabulary, and get conversational in real-life settings.
Voice coach – advanced speech recognition technology for pronunciation practice.
Speed Run Game – memorize and translate words quickly with an interactive game.
Why Pimsleur is The Best Hungarian App with Lifetime Access
Learning Hungarian can be a time-consuming process due to its inherent difficulty. That's why one of the best ways to learn Hungarian is by using language learning apps that don't rush you to avoid subscription fees. Pimsleur is among the top apps for Hungarian learners in this regard, offering comprehensive Hungarian content at an affordable price.
Pimsleur, like other language learning apps, utilizes audio conversations with native speakers to facilitate your Hungarian language journey. These lessons concentrate on practical vocabulary for everyday situations, ensuring you become conversational quickly. Following each lesson, an instructor dissects the conversation, providing in-depth explanations on grammar, sentence structure, and vowel harmony for a solid understanding.
Pricing
Pimsleur offers affordable subscription options ranging from $14.95 monthly audio-only course to $150 for all-inclusive individual courses. Premium Pimsleur account provides access to all available languages and levels. The seven-day free trial is a great way to test Pimsleur before purchasing.
Best App to Learn Hungarian with Audio
Why we like HungarianPod101
Hungarian Pod 101 provides an extensive collection of podcast-like language courses with the same high-quality standard in each. Listen to native speaker dialogues adjusted for your level and accessible at your own pace.
| | |
| --- | --- |
| ⭐ Platforms: | Web, iOS, Android |
| ⌚ Time commitment: | 40 minutes per day |
| 💵 Price: | $4 – $552 |
| 🔄 Refund policy: | 60-day money-back guarantee |
| 🎁 Free Trial: | ✔️ |
Pathways – learn with personalized lesson plans suiting your interests.
Dialogues – follow native speaker conversations while making notes and recording yourself.
Vocabulary – study each word separately with its pronunciation and translation.
Lesson Notes – read comprehensive yet concise notes on the most crucial concepts of your target language.
HungarianPod101 Overview
Exploring language learning apps that involve listening to natives speaking Hungarian is among the most effective ways to learn the language. It enables you to cultivate genuine language skills. Hungarian Pod 101, along with other language learning apps, offers an extensive library of audio lessons showcasing conversations with native speakers. These lessons are thoughtfully categorized into unique themes, ensuring that you acquire vocabulary that's not only authentic but also highly relevant to your language journey.
Each session comes with lesson notes explaining the vocabulary and grammar used in the conversations so you know how to apply them appropriately. The app also has a vocabulary list for storing useful vocabulary and frequent Hungarian words, making Hungarian Pod 101 a great resource for those who want to learn Hungarian vocabulary.
Best Hungarian App Based on Spaced Repetition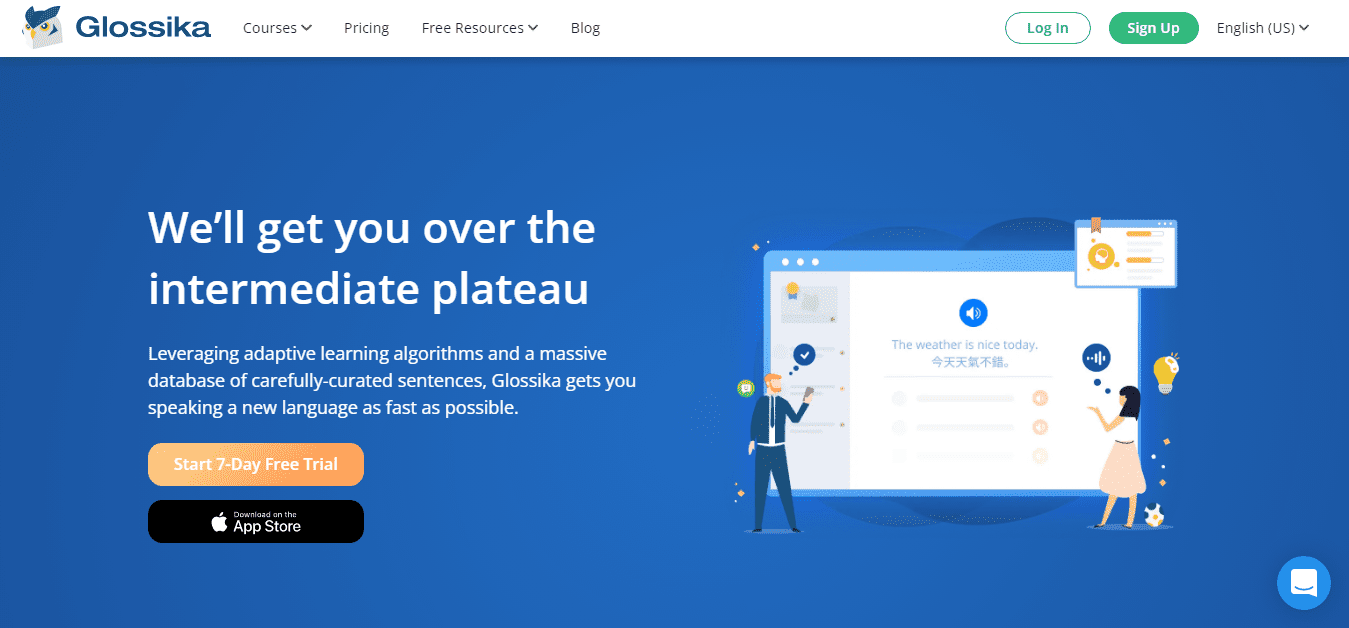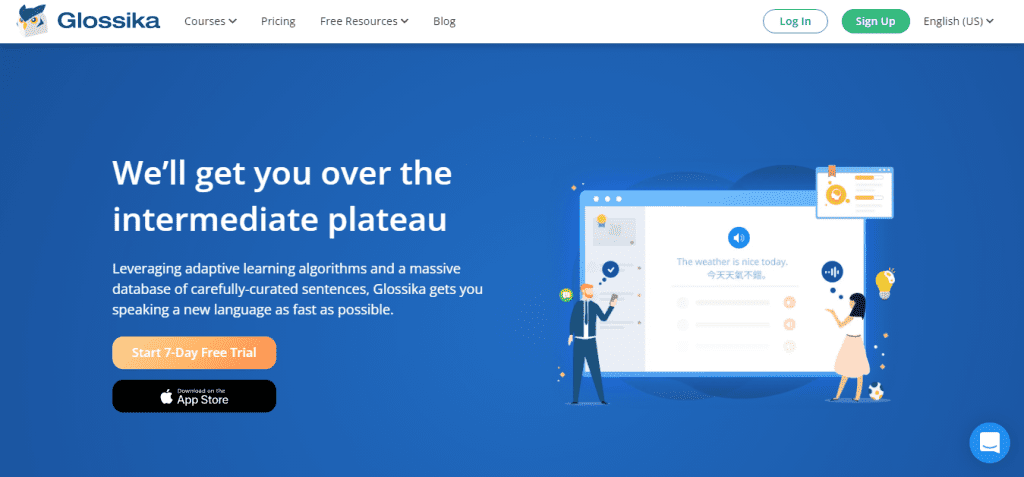 Glossika helps to overcome the Hungarian intermediate-level gap by exposing language learners to numerous native-speaker audio recordings. The listening and speaking exercises work with one of the best-spaced repetition systems on the market.
| | |
| --- | --- |
| ⭐ Platforms: | Web, iOS, Android |
| ⌚ Time commitment: | 20 minutes per day |
| 💵 Price: | $13.33 – $30.99 |
| 🔄 Refund policy: | 60-day money-back guarantee |
| 🎁 Free Trial: | ✔️ |
Learn new items –  use spaced repetition to remember new words and phrases.
Review – constantly rehearse the words with an algorithm that remembers where you need more practice.
Stories – read books with the help of native speaker recordings.
My Skills – achieve more by knowing what you already learned and what lies ahead.
Glossika Overview
Glossika, like many language learning apps, assists you in mastering Hungarian through the innovative "Mass Sentence" method. This technique leverages spaced repetition to maximize your retention of Hungarian in the long run. Each sentence introduces distinct sentence structures, Hungarian vocabulary, and frequently used Hungarian words to enhance your learning experience.
To enhance long-term memory storage, the app exposes you to frequent Hungarian words at different intervals throughout various lessons. Glossika incorporates an AI system that identifies sentences you find challenging, enabling a customized spaced repetition approach. This allows you to focus more on those specific sentences until they are firmly stored in your long-term memory.
Best App to Learn Hungarian with Instructors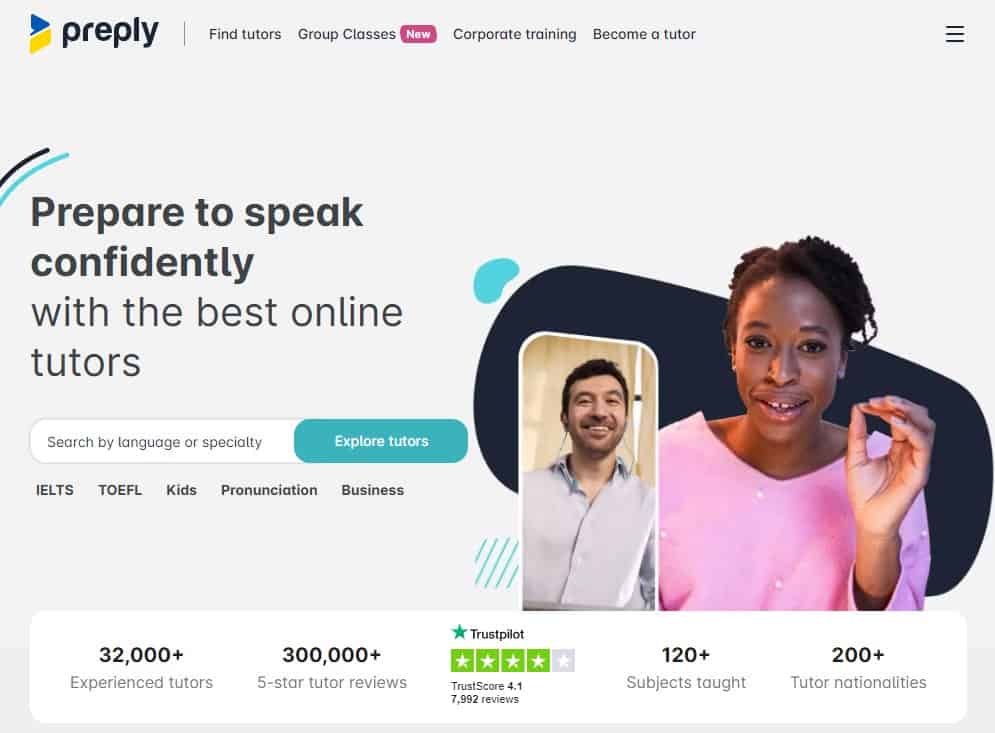 A diverse selection of native-speaker teachers, flexible scheduling, and customized lessons make Preply stand out from other apps in online tutoring space. Their generous refund system guarantees you'll find a live tutor for Hungarian on Preply.
| | |
| --- | --- |
| ⭐ Platforms: | Web, iOS, Android |
| ⌚ Time commitment: | Few hours a week |
| 💵 Price: | $3 – $40 |
| 🔄 Refund policy: | 14 or 90-day refunds |
| 🎁 Free Trial: | ✔️ |
Thousands of Tutors – jump into foreign language learning with a native tutor for almost any language there is.
One-on-one Lessons – personalize your language learning experience with a personal tutor.
Preply Classrooms – utilize an interactive solution that allows your language teacher to share screens, show slides, record lessons, and much more.
More than language learning – learn more than a language with courses on photography, business, graphic design, and much more.
Preply Overview
Immersing yourself in natural conversations with native speakers is widely considered the best way to learn Hungarian. However, there's something that can surpass even that – learning Hungarian from a professional native-speaking instructor.
Preply offers a secure platform for connecting with Hungarian instructors. All tutors on Preply undergo a thorough vetting process, and the app provides various filters to fine-tune your search. If you weren't satisfied with the first trial lesson, Preply offers an additional trial lesson completely free.
Having a professional tutor by your side throughout your Hungarian journey is invaluable. They will help you learn vocabulary and grammar, practice reading and speaking, and give you expert tips to help you understand Hungarian better.
Best App to Learn Hungarian by Verbal Practice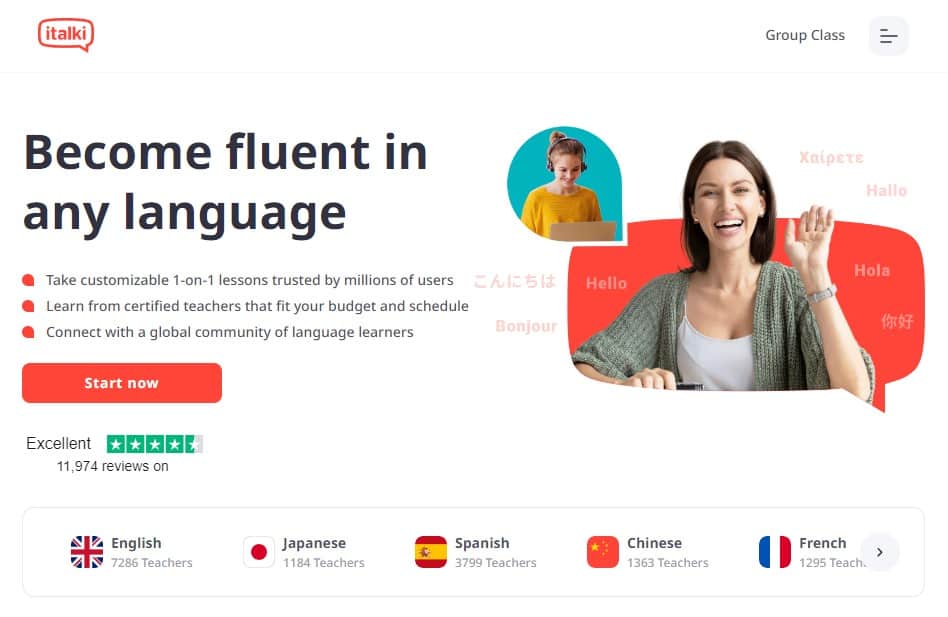 italki is the most popular online tutoring platform with a wide selection of teachers for the Hungarian language. The language exchange App provides all you need for tutoring and even some additional practice possibilities outside the classroom.
| | |
| --- | --- |
| ⭐ Platforms: | Web, iOS, Android |
| ⌚ Time commitment: | Few hours a week |
| 💵 Price: | $4 – $50 |
| 🔄 Refund policy: | 100% satisfaction guarantee |
| 🎁 Free Trial: | ✔️ |
Teacher Filtering – find the right tutor with the help of relevant filters.
italki Classroom – take classes with an in-built software without worrying about compatibility.
italki Credits – pay with a virtual currency and save money.
italki Discover – find various activities created by the italki community.
italki Overview
Pronouncing Hungarian words can be quite a challenge for non-native speakers, given the language's unique features, including elongated vowels, intricate consonant structures, and the importance of vowel harmony. The way you pronounce a Hungarian word can alter its meaning significantly.
Hence, one of the most effective methods for Hungarian learners to enhance their pronunciation of common Hungarian words is through dedicated practice with native speakers who can provide valuable corrections when mispronunciations occur.
Italki, among language learning apps, offers dual approaches to verbal practice with native speakers. It seamlessly connects you with Hungarian tutors for professional guidance and features a community option where you can interact with Hungarian native speakers for free language exchange. These apps provide an invaluable resource for honing your Hungarian pronunciation skills.
Best Hungarian App for Reading Practice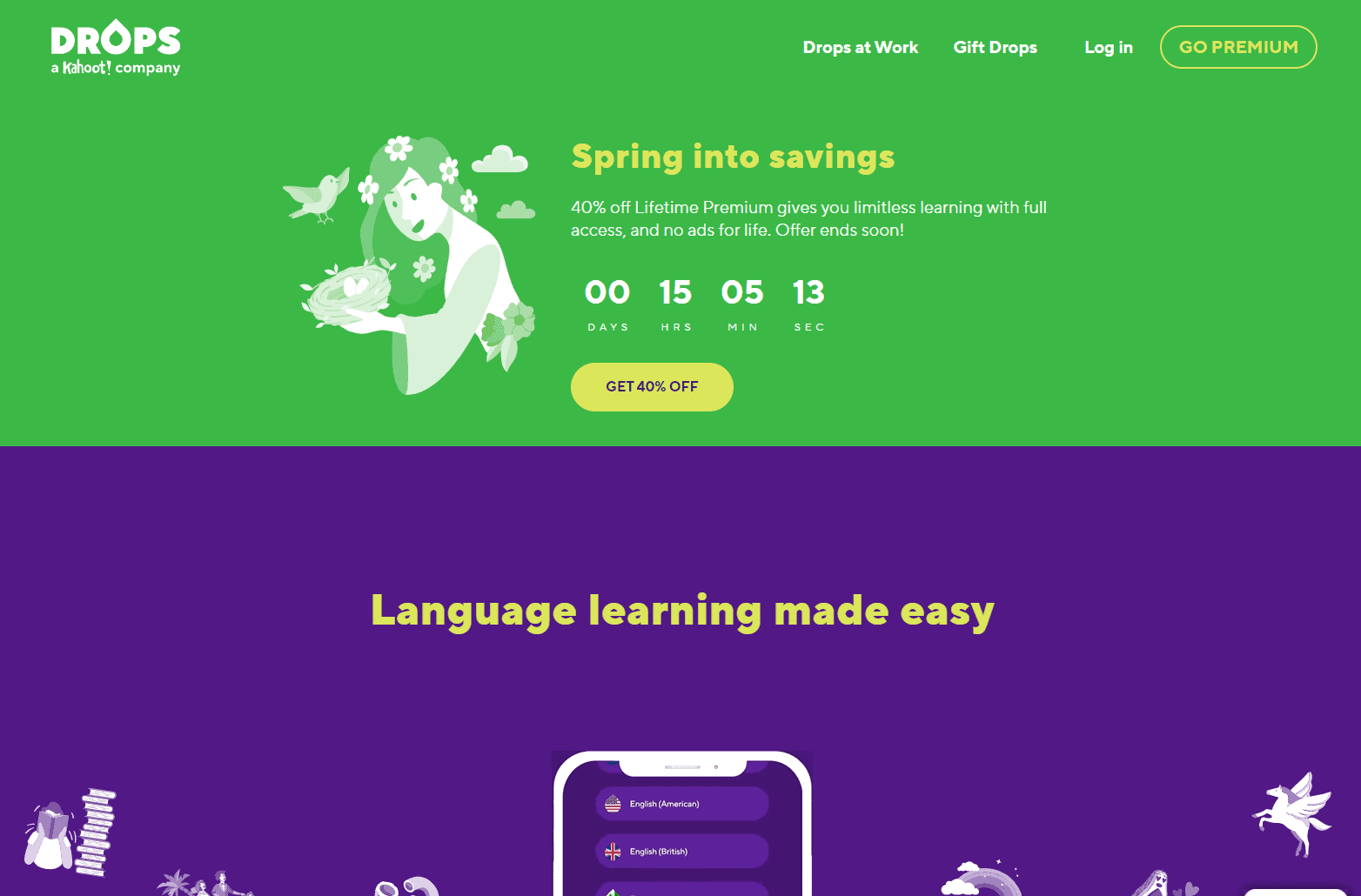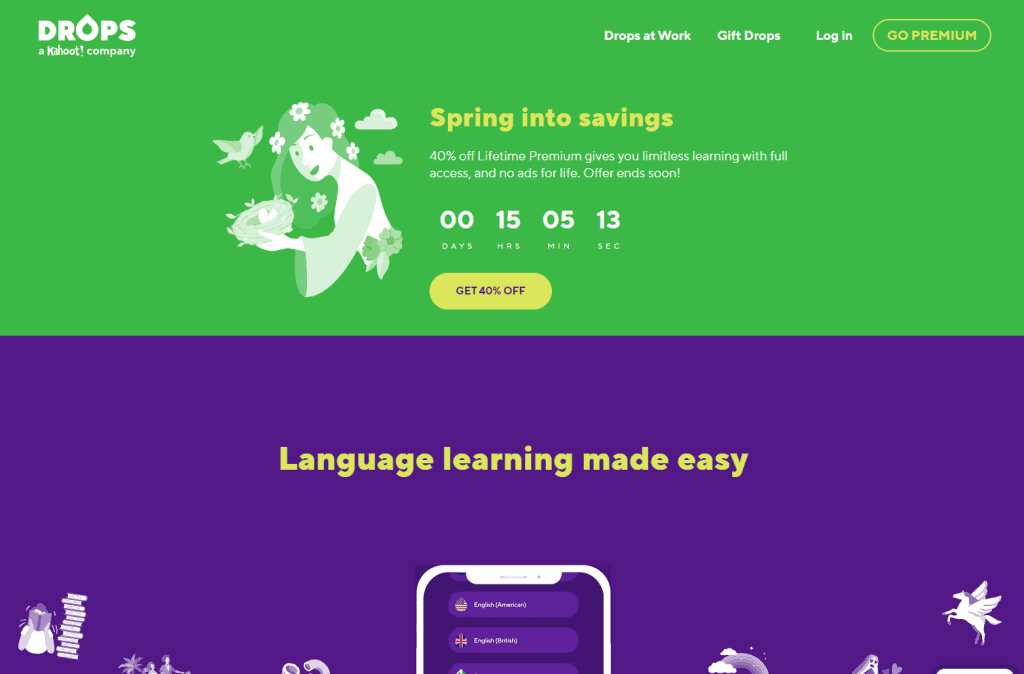 Drops is a unique app with a focus on Hungarian vocabulary building. It has brief lessons and a minimalistic interface that is easy to use. The Drops app will help you learn new words and phrases quickly. 
| | |
| --- | --- |
| ⭐ Platforms: | Web, iOS, Android |
| ⌚ Time commitment: | 15 minutes per day |
| 💵 Price: | $13 – $159.99 |
| 🔄 Refund policy: | 14-day money-back guarantee |
| 🎁 Free Trial: | ✔️ |
5 Minutes Lesson – quickly find and learn new words with their pronunciations in a game-like exercise.
Track Your Progress – stay on your language learning plan with automatic reminders, statistics, and milestones.
Tough Word Dojo – identify and practice words you struggle pronouncing or remembering.
Premium features – many vocabulary topics, listening practice games, unlimited learning sessions, and much more at your fingertips.
Drops Overview
Reading Hungarian can be difficult for several reasons, with the most significant one being the length of Hungarian words. It is not uncommon for one Hungarian word to contain over 20 characters. Therefore, one of the best ways to start practicing Hungarian reading is by using an app that focuses on building Hungarian vocabulary. This way, you will learn how to read the Hungarian alphabet one word at a time.
The Drops app does just that. It helps you learn Hungarian vocabulary by introducing you to basic words in your area of interest and showing you how to read and pronounce them. Moreover, depending on your needs, it also curates custom word lists of frequent Hungarian words that you are likely to encounter in real-life situations, allowing for further reading practice.
Best App to Learn Hungarian for Free​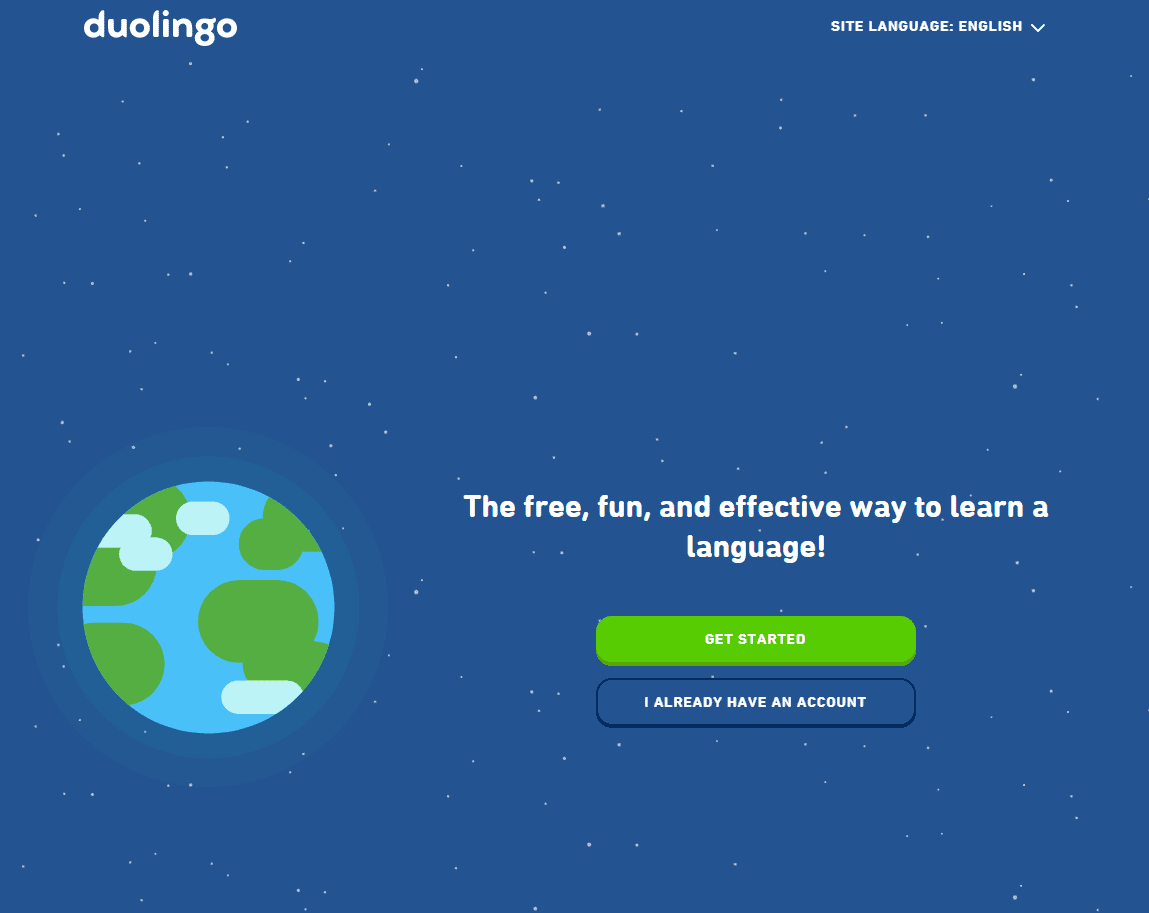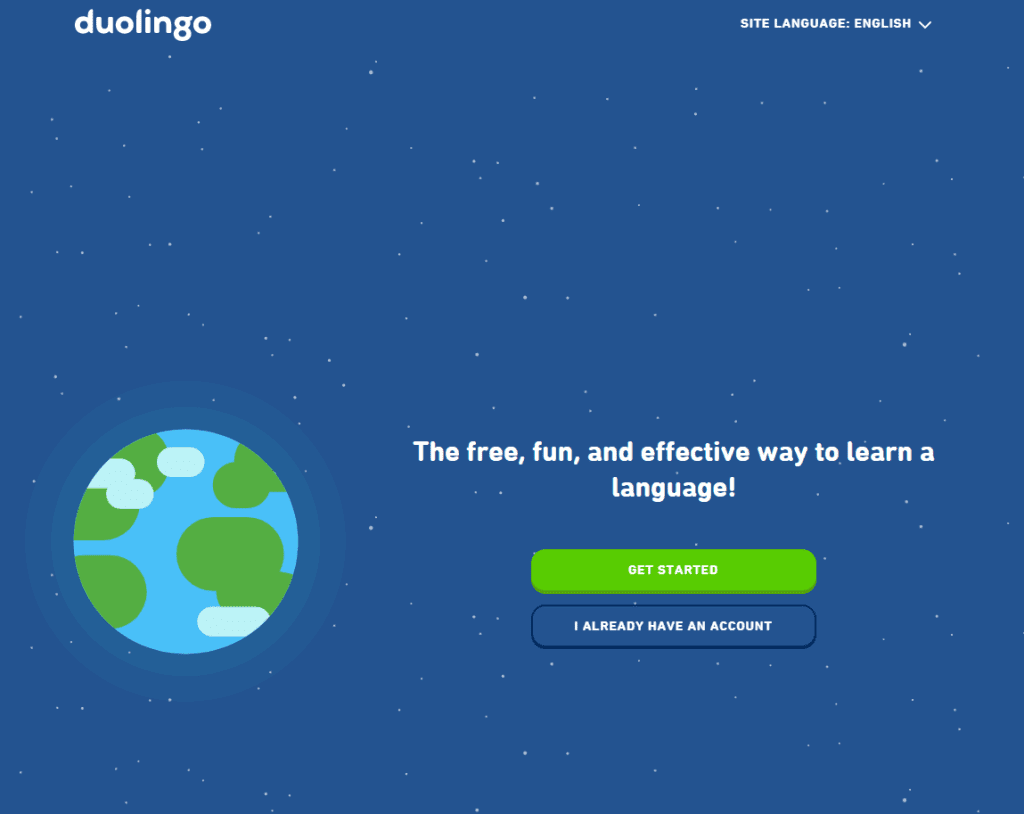 Duolingo is the most gamified language learning experience you can get for the Hungarian language. Just like in a video game, you must collect gems and earn XP while learning basic concepts of a new language.
| | |
| --- | --- |
| ⭐ Platforms: | Web, iOS, Android |
| ⌚ Time commitment: | 15 – 30 minutes per day |
| 💵 Price: | $9.99 – $79.99 |
| 🔄 Refund policy: | 48-hour refunds |
| 🎁 Free Trial: | ✔️ |
Gems, XP points, badges… – motivate yourself to learn with an abundance of elements from mobile games. 
Stories – read and listen to interactive stories bringing you closer to a real-life experience.
Roleplay – converse with a chatbot that can adjust to your proficiency level.
Personalized lessons – delve into short lessons teaching the basics of the target language while focusing on your weak spots.
Duolingo Overview
Most online Hungarian courses have a free version, but Duolingo is one of the few apps offering a completely free Hungarian course. If you are willing to spend some extra money for in-app purchases, Duolingo can get even better.
With Duolingo, you learn Hungarian vocabulary and how to use it proficiently across all forms of communication: reading, writing, speaking, and listening. In addition to being completely free, the Duolingo Hungarian course offers various activities in which you can participate and earn points that can be redeemed in the Duolingo online store.
Frequently Asked Questions When Learning Hungarian
According to the Foreign Service Institute, it takes an average of 1100 hours of study time to become fluent in Hungarian. That means that if you were to study Hungarian religiously for two hours a day, 5 days a week, it would take you two years to attain fluency in Hungarian. If you use apps on our list you might achieve progress, especially when you learn Vocabulary, faster.
Unlike most European languages, Hungarian has no roots in English. This lack of shared linguistic heritage can make it difficult for English speakers to grasp certain grammar rules, such as the subject-verb-object order, which is more flexible in Hungarian.
However, the difficulty of learning Hungarian also varies depending on your preferred learning method. Therefore, it is important to select an app that caters to your unique learning style and provides frequent Hungarian words to practice.
The fastest way to learn Hungarian is through complete immersion. This involves surrounding yourself with the language as much as possible and practicing it in various contexts. Try to consume as much Hungarian media as you can, find native speakers to practice with, and use apps such as Mondly that offer a complete immersion experience.
Alternatively, you could always start by learning useful vocabulary in your area of interest to allow you to express yourself in a few words as you work on attaining complete fluency.
Learning Hungarian can be incredibly satisfying as it opens up a whole new world of people to learn from and share experiences with. However, you will find it extremely challenging to learn Hungarian without the correct resources. After conducting extensive research, we have identified the best apps to learn Hungarian. They all are listed below.