Lingomee is an independent review site that may benefit from affiliate programs. Buying through our links makes our efforts possible without additional costs to you.
Telugu is a beautiful expressive language rich in vocabulary and poetic nuances. However, this beauty poses a grave challenge to learners who seek to unravel the mysteries of writing in the Dravidian language. The unfamiliarity of spoken words and phrases and their written form often leaves you struggling to read and comprehend sentences in the language.
Luckily, there are various online language-learning apps that offer the perfect solution to this learning challenge. Such an interactive app provides personalized Telugu learning through systematic guidance, engaging exercises, and interactive landscapes designed for your needs. In addition, there are practice drills that help you gradually build your confidence to speak, read, and understand the Telugu language.
These apps include italki, Mango Languages, Ling App, Preply, Tandem, Learn Telugu Quickly, and HelloTalk. They offer expert language tutors, lifetime access to the best apps and lessons, and many additional features and resources to help you build a strong, learning foundation.
My TOP 3 Apps to Learn Telugu
Best Overall App to Learn Telugu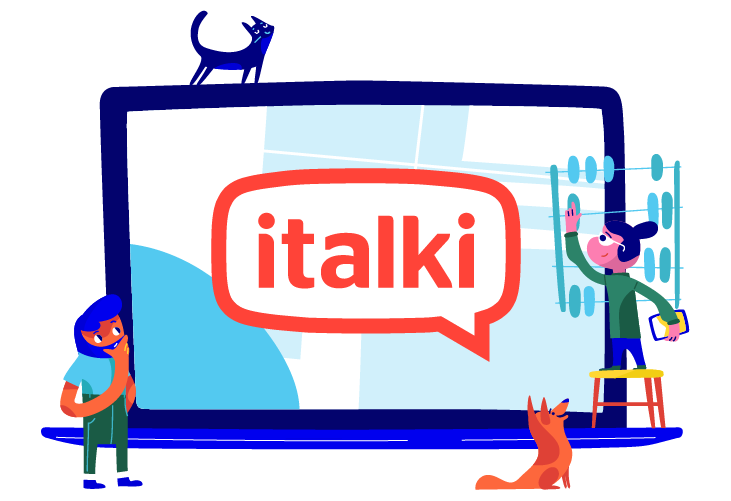 A convenient and affordable platform for finding Telugu tutors.
Best Telugu App for Novices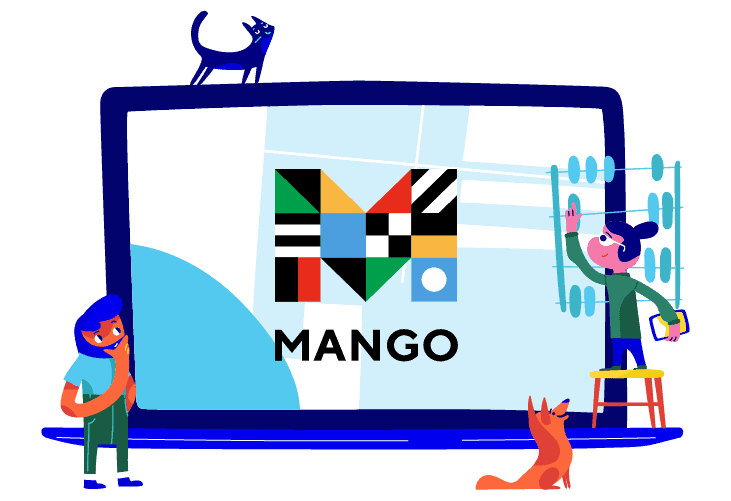 Learn Telugu through practical conversation skills.
Best Telugu App with Lifetime Access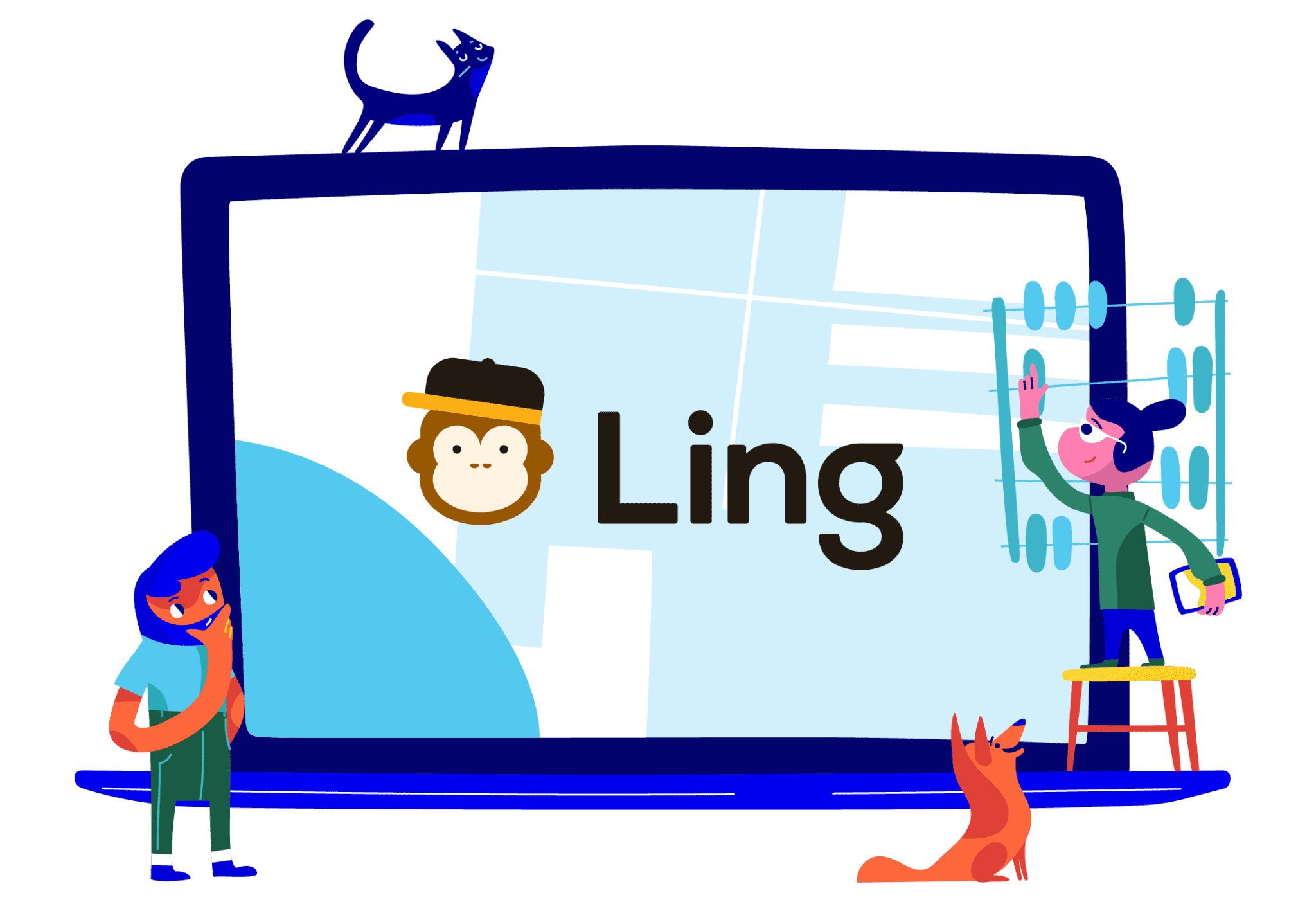 Learn Telugu with short and well-gamified lessons
How to Choose the Best App to Learn Telugu?
The language learning market is saturated, so finding the best apps to learn Telugu is time-consuming. It takes throughout research and testing to see what's actually effective. Here at Lingomee, we're all about making it easier for you. We benchmark all products through the same measures.
| | |
| --- | --- |
| ⭐ Rating | A sum of user experience, content quality, features, customer support, and value for money. |
| 🥇 Available languages | Most relevant for studying multiple languages but tells a lot about the best apps to learn Telugu. |
| 📈 Suits best for | Evaluations are based on ACTFL guidelines, but we also measure how fast you will move up a level. |
| 🛒 Payment options | Shows how flexible the pricing plans are and, in most cases, how much you can save. |
| 💵 Price range | A measure of much you should expect to spend on a language-learning app. |
| 📚 Hours of study time | An approximate measure of how much language learning material there is for one language. |
| 🕒 Time commitment | Optimal daily dedication for the best results, as spending more time isn't always the best strategy. |
| 💻 Platforms | Where you can use the best apps to learn Telugu.  |
| 🔄 Refund policy | A money-back guarantee is a safeguard for your money. |
| 🎁 Free Trial | Most of our best apps to learn Telugu do not require a credit card to signup. |
Comparison Of The Best Apps to Learn Telugu
5 Best Apps to Learn Telugu Language - Our Comprehensive List
Best Overall App to Learn Telugu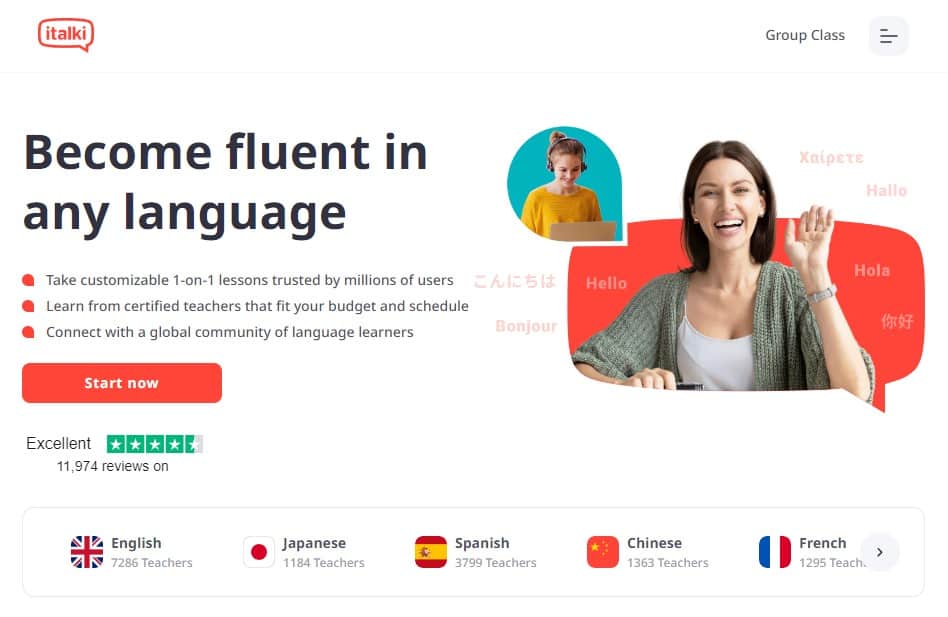 italki is the most popular online tutoring platform with a wide selection of teachers for the Telugu language. The language exchange App provides all you need for tutoring and even some additional practice possibilities outside the classroom.
| | |
| --- | --- |
| ⭐ Platforms: | Web, iOS, Android |
| ⌚ Time commitment: | Few hours a week |
| 💵 Price: | $4 – $50 |
| 🔄 Refund policy: | 100% satisfaction guarantee |
| 🎁 Free Trial: | ✔️ |
Teacher Filtering – find the right tutor with the help of relevant filters.
italki Classroom – take classes with an in-built software without worrying about compatibility.
italki Credits – pay with a virtual currency and save money.
italki Discover – find various activities created by the italki community.
Why italki is The Best App to Learn Telugu by Verbal Practice
italki's methodology prioritizes providing ample verbal practice opportunities for Telugu language learners. The lessons are conducted via video calls, which allow students to engage in real-time conversations, practice their speaking and listening skills, and receive immediate feedback on pronunciation, grammar, and fluency.
In addition, the platform has a language exchange feature, which allows you to connect with Telugu native speakers who are interested in exchanging language skills. This means you can find Telugu native speakers who are dedicated to learning languages such as English. By engaging in such a real-life conversation, you can gain valuable insights into the language's words, vocabulary, and culture and improve your Telugu verbal skills.
Pricing
You pay for lessons with italki credits. They are equal to US Dollars, and the smallest amount you can buy is $20. Telugu language teachers on italki set their own prices. They range from four to fifty dollars per lesson. You also get three trial lessons, and many tutors provide discounts for lesson packages.
Best Telugu App for Novices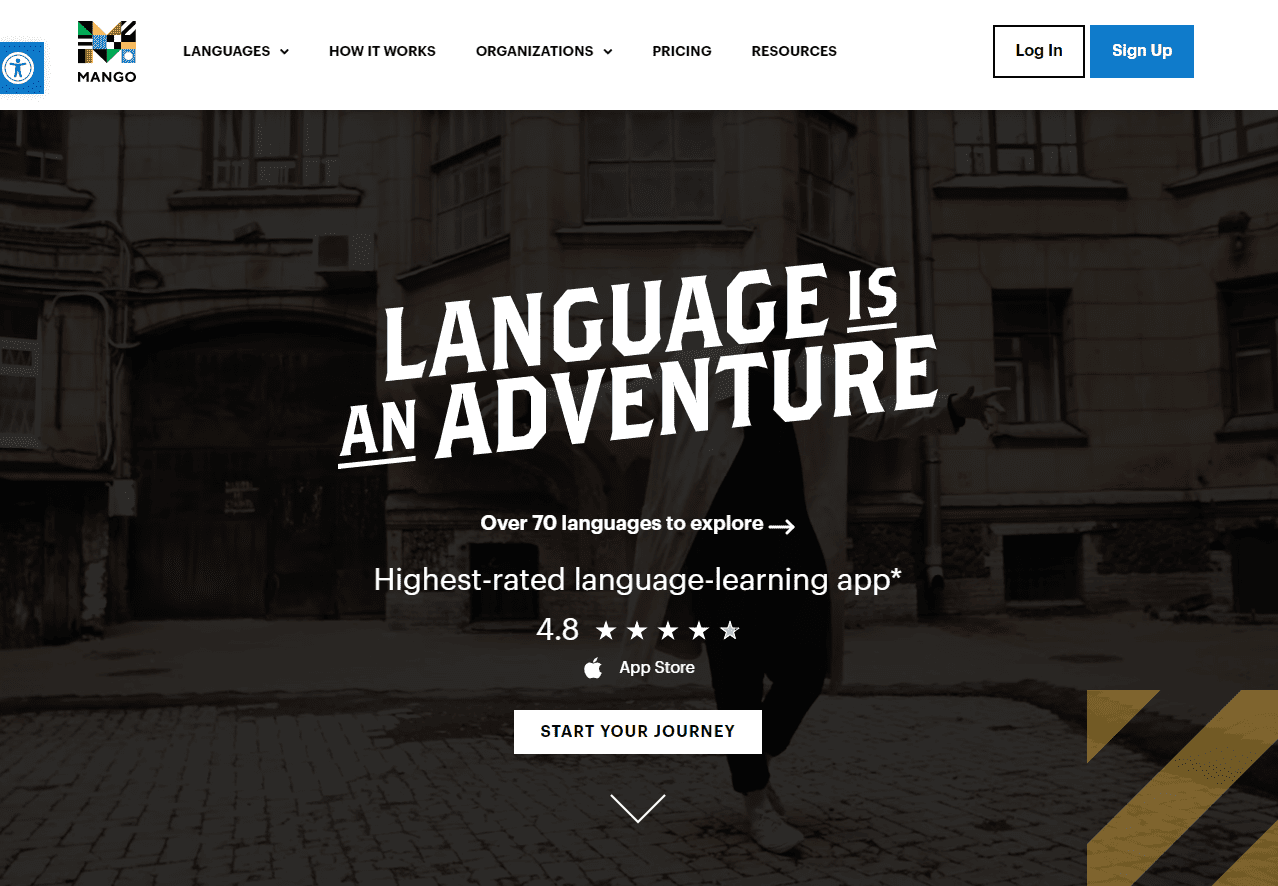 Why we like Mango Languages
Mango Languages uses interactive lessons, extensive vocabulary lists, and even movies to teach languages from scratch. The app is best for novices learning Telugu, but other learners might also find something useful.
| | |
| --- | --- |
| ⭐ Platforms: | Web, iOS, Android |
| ⌚ Time commitment: | 15- 30 minutes per day |
| 💵 Price: | $7.99 – $179.99 |
| 🔄 Refund policy: | Individual refunds |
| 🎁 Free Trial: | ✔️ |
Advanced Cultural Notes – Understand the culture and customs surrounding the Telugu language.
Interactive lessons – play games and answer quizzes to memorize the vocabulary and Telugu grammar.
Google Translate Integration – Translate Telugu words and phrases quickly and conveniently.
Mango Movies – Watch a diverse selection of high-resolution videos to learn Telugu.
Why Mango Languages is The Best Telugu App for Novices
Mango Languages applies a conversation-based methodology to provide a fun way of learning languages for novice Telugu learners. This methodology emphasizes conversations and real-life language use to help you develop practical communication skills in the language. The platform also provides a structured and user-friendly learning approach that gradually introduces key concepts, grammar rules, and Telugu vocabulary for progressive language learning. 
Mango Languages also offers various fun additional features such as interactive exercises and quizzes which work together to provide a fun and engaging learning experience. Lastly, the platform exposes you to Telugu traditions, customs, and everyday expressions, to foster a deep and cultural understanding alongside language proficiency.
Pricing
One language subscription to Mango Languages starts from $7.99 per month. All-languages monthly subscription costs $17.99. The price lowers by $6.67 if you choose a yearly subscription. There is also a 14-day free trial to test the app before purchasing.
Best Telugu App with Lifetime Access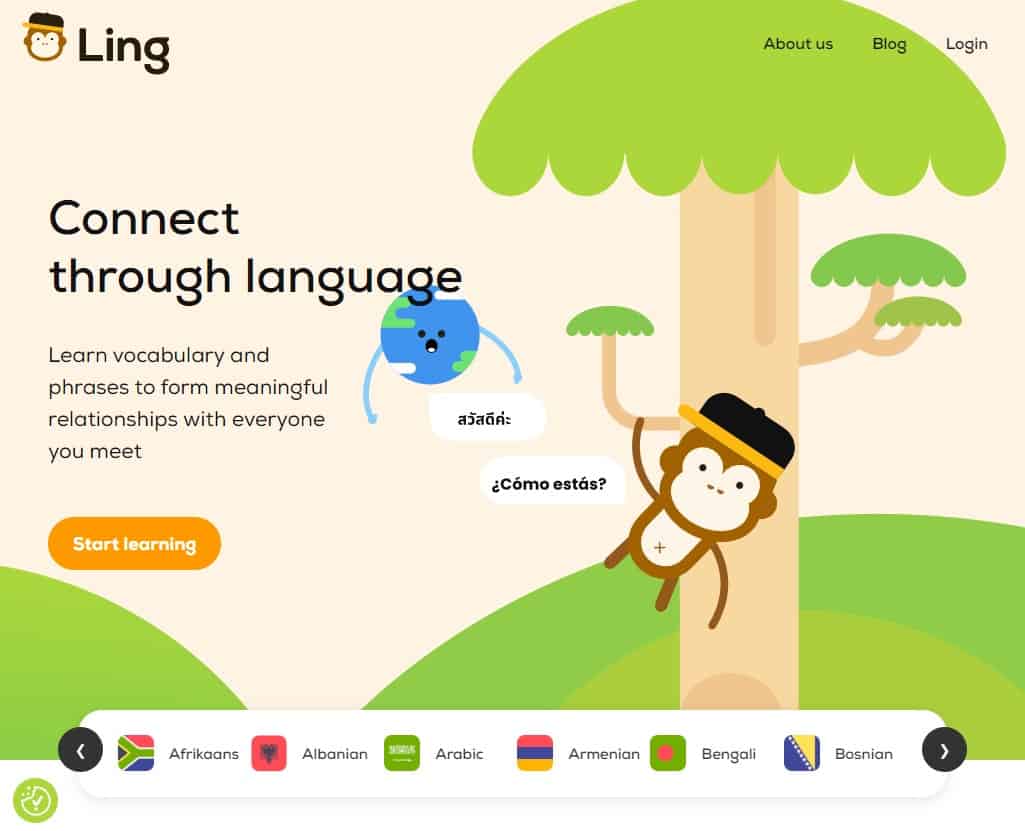 With many hard-to-find languages, the Ling app is an effective option for many language learners. Short and gamified lessons will provide the necessary background to make the first steps in understanding the Telugu language.
| | |
| --- | --- |
| ⭐ Platforms: | Web, iOS, Android |
| ⌚ Time commitment: | 10-20 minutes per day |
| 💵 Price: | $8.99 – $149.99 |
| 🔄 Refund policy: | 30 Day money-back guarantee |
| 🎁 Free Trial: | ✔️ |
Ling lessons – spell, write, match, and choose the correct words from a list.
Chatbot – start a dialogue in your target language with a helpful AI.
Review – rehearse the learned vocabulary by answering questions from completed courses.
Exam – test your knowledge in a timed exercise format.
Why Ling app is the Best Telugu App with Lifetime Access
With your new language skills, you may need an occasional refresher or a new challenge to improve your proficiency and this is the core of the Ling App. It provides you with lifetime access to Telugu language-learning resources. The Telugu learning app methodology revolves around providing you with long-term and comprehensive support to help you achieve your language goals.
This lifetime access ensures you can revisit and reinforce your knowledge of Telugu at your own pace for progressive proficiency. The Ling app has a structured course that covers different aspects of learning Telugu vocabulary and languages such as basic vocabulary, grammar, and culture. By integrating the cultural aspects, for example, you can gain a deeper appreciation for the beautiful language itself.
Pricing
The Ling app provides monthly ($8.99) or annual ($79.99) payment plans. But those committed to long-term study of less popular languages will find the lifetime ($149.99) subscription of the best value. The Ling app also provides a seven-day free trial to test all of its features and languages.
Best App to Learn Telugu with Instructors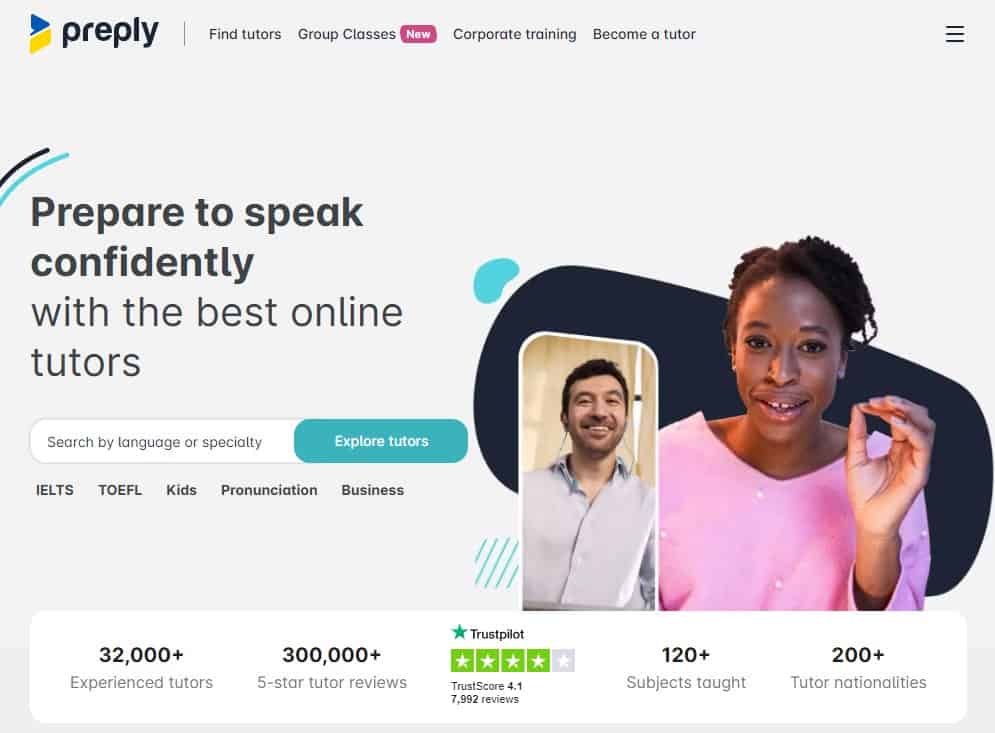 A diverse selection of native-speaker teachers, flexible scheduling, and customized lessons make Preply stand out as an online tutoring platform. Their generous refund system guarantees you'll find a live tutor for Telugu on Preply.
| | |
| --- | --- |
| ⭐ Platforms: | Web, iOS, Android |
| ⌚ Time commitment: | Few hours a week |
| 💵 Price: | $3 – $40 |
| 🔄 Refund policy: | 14 or 90-day refunds |
| 🎁 Free Trial: | ✔️ |
Thousands of Tutors – jump into foreign language learning with a native tutor for almost any language there is.
One-on-one Lessons – personalize your language learning experience with a personal tutor.
Preply Classrooms – utilize an interactive solution that allows your language teacher to share screens, show slides, record lessons, and much more.
More than language learning – learn more than a language with courses on photography, business, graphic design, and much more.
Preply Overview
As you learn the Telugu language, the liberty to choose your tutor is a game changer. The Preply language-learning app provides access to a large pool of qualified Telugu language instructors. When learning Telugu, you can select your desired instructor based on their expertise, teaching style, and availability for personalized learning.
The Telugu learning app facilitates seamless communication between you and your instructor for effective lesson delivery and personalized language learning . This comprehensive learning approach and additional resources helps you to understand the language and effectively progress toward your language learning goals.
Best App to Learn Telugu for Free​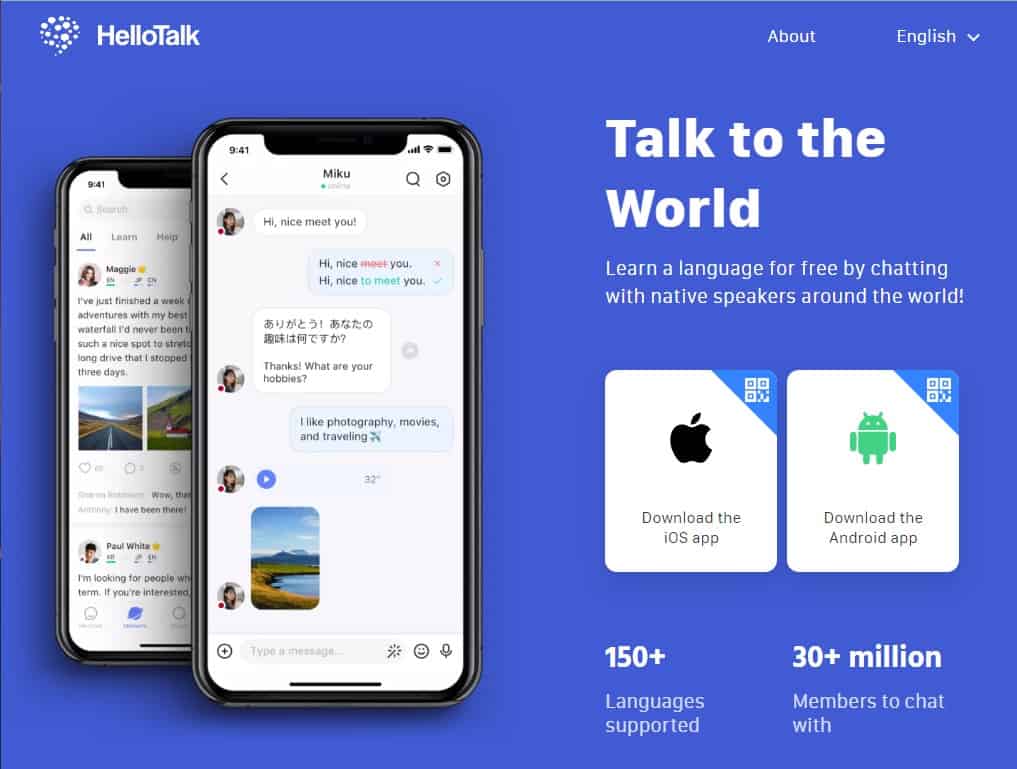 HelloTalk is a language exchange app with additional Telugu language-specific features. You'll find live lessons, AI-assisted grammar, and chatting with native speakers. It's great for all advanced and intermediate language learners.
| | |
| --- | --- |
| ⭐ Platforms: | Web, iOS, Android |
| ⌚ Time commitment: | 20 minutes per day |
| 💵 Price: | $12.99 – $149.99 |
| 🔄 Refund policy: | 7-day refund policy  |
| 🎁 Free Trial: | ✔️ |
Language Exchange – find native speakers to talk to with the help of a proprietary algorithm
Translation Function – communicate in your target language with machine translation technology
Moments – share the new phrases and vocabulary with other language learners
Partner Correction – send messages, paragraphs, or essays to native language speakers and receive feedback.
HelloTalk Overview
Finally, HelloTalk is the Telugu learning app you need when you want to learn Telugu for free. It is a language exchange app that provides interactive activities and immersive learning opportunities by connecting you with Telugu native speakers. It allows you to develop your language communication skills, in real-life scenarios through text, voice, and video conversation.
 In addition, through this language learning methodology, you can receive feedback from native speakers and teach others your native language. One of its best features is Partner Correction Feature, which lets you improve your Telugu writing skills and achieve fluency by receiving corrections and suggestions from native speakers.
Best Apps To Learn Telugu: FAQ
Regardless of your language learning needs, our Telugu learning apps have got you covered. From personalized learning with Mango Languages to a real-life conversation with Tandem, each caters to different Telugu learning goals. So if you're a novice or need conversation practice, explore our list and choose the best Telugu learning app that suits you best. Happy language learning!